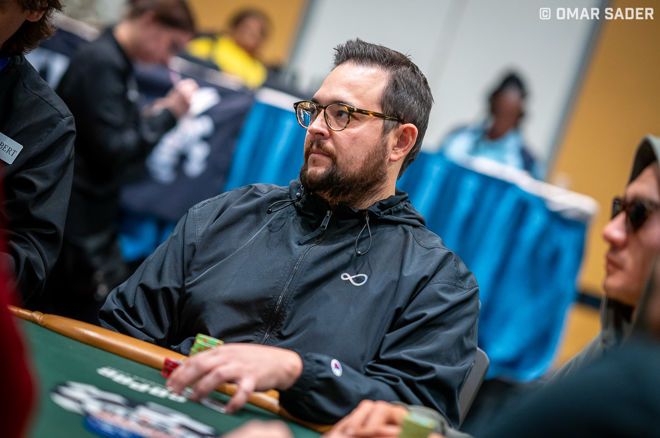 Chris Battenfield is back on WSOP.com after a recent temporary hold was lifted from his account when it was determined he did not use Real Time Assistance (RTA) to cheat in a recent online bracelet event.
The row started on October 3, when Mike "BrockLesnar" Holtz took to Twitter/X to accuse Battenfield of using RTA after he became suspicious of his play in the $2,000 bracelet event on WSOP NV/NJ. Battenfield won previously a WSOP Circuit ring in August on the platform after a heads-up battle with PokerGO commentator Jeff Platt.
https://twitter.com/MikeHoltzPoker/status/1709241722256113671
Holtz had used the GTOWizard Fair Play Check to find five spots that indicated Battenfield may have benefited from real-time assistance. GTOWizard is a training tool that allows players to analyze hand histories for optimal decision-making in a matter of seconds.
The Fair Play Check was recently launched for GTOWizard users, and it allows players to check if a particular spot has been solved within the timeframe they were playing.
Holtz contacted WSOP.com after the Fair Play Check indicated five hands in which Battenfield may have used RTA, and according to Battenfield, WSOP.com placed a temporary hold on his account pending an investigation.
Battenfield Cleared by WSOP.com
According to Battenfield, WSOP.com and GTOWizard worked together to verify that he was not using the tool during play. The temporary ban that had been placed on his account was lifted as of October 17.
The incident has drawn attention to the weaknesses of the tool for identifying cheaters, and its vulnerability to false positives. The Fair Play Check works by letting users query whether a hand was solved within a specific time frame. The user enters the board they want to analyze, and the time they were playing, and the Fair Play Check will return a hit if that board was "solved" within that time frame. The hit is an indication that their opponent may have been using RTA while playing the hand.
However, a hit is not an indication of who may have been using the tool, so further investigation is required by the operators and GTOWizard to determine if RTA was in use.
What Is Real-Time Assistance (RTA)? Is it Legal?
Fighting False Positives
A recent update to the Fair Play tool enhanced the search functions in an attempt to limit false positives, but the effectiveness of the tool is still in question. While there is an indication that players have used the tool to accurately identify cheating, the problem with false positives remains.
"We as a community are now armed with the ability to self-police and basically suss out things that we may feel are nefarious, however, we're not privy all of the information," Matt Berkey said in a discussion on the Solve For Why podcast on October 6.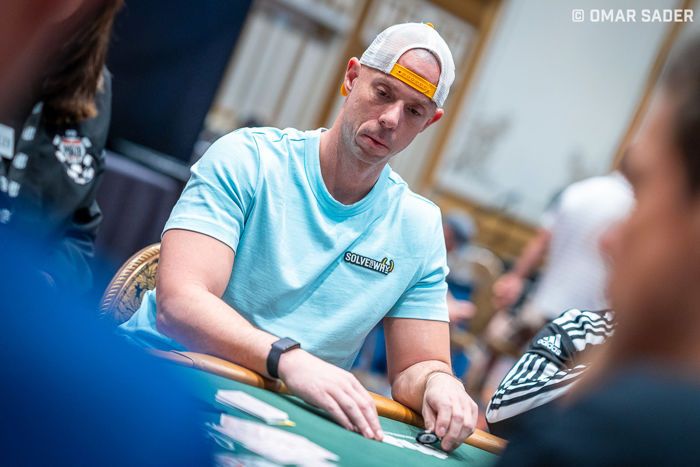 "We have no idea how many active users GTOWizard has at any given time. We have no idea what the false positive rate actually is prior to the update, or now after the update. We could guess but it's very difficult to understand. We're also not clear about what actions these operators are willing to take without blowing it up publicly."
The discussion of the new tool has also brought light to the problems that come with public accusations of cheating and how they are investigated. The disconnect between players and operators means there is no direct line of communication, and players don't have a standard protocol for handling evidence of real-time assistance.
The topic has been a frequent one on Berkey's show since the tool was released.
"I'm a bit regretful of jumping the gun and being the town crier to put people on high alert that these positives are out there, and that Battenfield is potentially someone that was using GTOWizard in real time," Berkey continued. "But at the same point, I feel like there's a responsibility for people in the community to pressure the operators and make these stories go public."
For more on Real-Time Assistance (RTA), click here.
Las Vegas-based PokerNews Live Reporting Executive, originally from Chicago, IL
Related Tournaments

Related Players