21-year-old Cory Wurtenberger has the best odds of winning the 25th installment of CBS's Big Brother.
Wurtenberger would be one of the youngest contestants to ever win the hit reality show.
In the latest episode of Big Brother 25, Hisam Goueli was placed on the chopping block by the Head of Household, Felicia, after Jag saved himself with the Power of Veto.
A 21-year-old native of Weston, Florida, Cory Wurtenberger has the shortest odds of winning Big Brother 25. The younger brother of Survivor 42 contestant, Zach Wurtenberger, Cory has +250 odds to win Big Brother 25 at Bovada.
Consequently, the third-year Vanderbilt student has an implied probability of 28.6 percent of winning the reality show. That does not seem like much. However, he has by far the best odds compared to his competition.
According to oddsmakers, America Lopez and Jag Bains are the next likeliest winners of Big Brother 25. Lopez, who has been close with Wurtenberger, has +650 odds of winning the 25th season of Big Brother.
The same odds apply to Bains, who recently saved himself by winning the Power of Veto competition. At +650, Lopez and Bains have a 13.3 percent chance of winning this season of Big Brother, according to oddsmakers.
While Wurtenberger is in the clear for right now, the odds are fairly wide open going into eviction night on Thursday. Reilly Smedley was the most recent contestant to be voted off the show. The household voted unanimously, 12-0, to send the 25-year-old bartender back home to Nashville.
Blue and Mecole's Backs Against The Wall
If you are pulling for Blue Kim or Mecole Hayes to win Big Brother 25, we have some bad news to deliver. Despite being in a secret alliance with Wurtenberger, it isn't helping Hayes' chances.
The 30-year-old political consultant has +2000 odds to win the reality show. Along with establishing a deal with Wurtenberger, she and Lopez have been working together. Oddsmakers seem to believe that it is going to blow up in her face.
At +2000, she is tied for the worst odds to win the game this summer. Kim is in the same camp as Hayes, as they are tied for the worst odds of winning Big Brother 25.
Along with Cameron Hardin, Matt Klotz, Bains, Smedley, and Kim, the group formed "The Handful". However, Smedley was voted out of the game last week, while Hardin has been nominated for eviction in consecutive weeks.
With a less than 5 percent chance of winning Big Brother, Kim and Hayes need a big turnaround soon. In fact, the two players that are up for eviction this week, Harding and Goueli, have better odds of winning the game.
Currently, Hardin's odds of winning Big Brother 25 are +1600, while Goueli has the same odds as Bowie Jane and Felicia Cannon at +1200.
Whoever survives eviction this week may witness a modest bump in their odds to win. Most likely, it appears that Goueli will receive the boot out the door. Hardin should stay alive after dodging eviction for another week.
Get Exclusive Access to Winning Sports Betting Picks for Free
Hisam Shocked By Backdoor Plans
After Goueli was not selected to participate in the Power of Veto competition, the house set in motion the plan to backdoor Goueli and remove him from the Big Brother house.
He quickly joined an alliance in Week 1 of the game. He teamed up with Izzy Gleicher, Red Utley, Jared Fields, Cirie Fields, Jane, and Cannon to form "The Professors". As is always the case in Big Brother with large alliances, there is always going to be a betrayal or two.
Jared and Cory have made there minds up, Hisam is going home! #bb25 pic.twitter.com/KyP39EGYdM

— BBXtra (@BigBrotherXtra) August 21, 2023
The 45-year-old from Minneapolis, Minnesota, claimed that he was going to be loyal to "The Professors" to the very end. However, his former allies were not convinced.
While talking to Gleicher, Jane, and Hayes regarding Goueli, Fields said:
"He said he got stuck with us: the leftovers. He is denying everything. He didn't have an alliance with anyone. Everyone else is lying".
In discussing her plan to backdoor Goueli, the Head of Household, Cannon, shared her plans with Jane.
"It's going to be epic. He is going to be sitting there glaring at me with daggers," said Cannon while laughing.
Felicia to Bowie- I'm going to say "Hisam, based on your words, why take out a knight when you can take down a king? Hisam, you are my nominee, have a seat". It's going to be epic. He is going to be sitting there glaring at me with daggers #BB25

— Big Brother Daily (@BB_Updates) August 21, 2023
In the second eviction ceremony of the 25th season, Hardin was head-to-head against Smedley. He avoided eviction easily in a 12-0 vote.
This week, it appears that Hardin doesn't have to worry about going home. Nevertheless, Smedley still has long odds to win the $750,000 grand prize.
Only Two Players As Young As Wurtenberger Have Won Big Brother
There have been only two 21-year-olds to win the Big Brother crown. In 2000, the first-ever winner of Big Brother was 21-year-old Eddie McGee.
He just barely qualified for the minimum age requirement, which was 21 at the time. McGee hated his time on Big Brother and has never returned to film another season, despite being asked to appear in an All-Star season.
Back then, there were only 10 housemates in the Big Brother house. In 2023, 17 housemates are playing the game. Winning with seven more housemates involved would be a more impressive accomplishment.
24 years later, only one other 21-year-old has won the game. Ian Terry, who played a smart and savvy game like Wurtenberger currently is, won Big Brother 14 in 2012. He upset fan favorite Dan Gheesling, with a 6-1 vote, in the season finale.
Cory talks to the Camera #bb25 pic.twitter.com/s6JNWqaZTQ

— BBXtra (@BigBrotherXtra) August 19, 2023
Generally, college-aged players run into traps set by their more experienced counterparts. Like Ian, Wurtenberger is playing both sides of the house perfectly without making enemies.
Oddsmakers, at Bovada, tend to agree and likely see a bit of Terry in Wurtenberger. Every move Ian made was well-calculated and thought out. Likewise, Wurtenberger doesn't overreact or get himself into unwarranted situations.
You can bet on Wurtenberger and the rest of the housemates throughout Big Brother 25 at Bovada.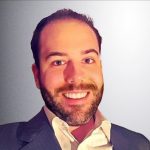 Content covered on TSG: Blog and News
Related Articles