SteveWillDoIt challenged Tekashi 6ix9ine to a boxing match following disparaging comments towards his former friend.
In 2021, 6ix9ine gifted the YouTuber a rare 1 in 10 McLaren 570S MSO X for $173,600.
Earlier this year, 6ix9ine was left battered and beaten after getting pummeled inside a gym sauna.
Well-known YouTuber and social media personality, SteveWillDoIt, is the next one looking to cash in on the boxing craze. The eccentric social media star, whose real name is Steve Deleonardis, has challenged rapper Teskashi 6ix9ine to a fight. According to Bovada, SteveWillDoIt is a -150 favorite to defeat his former friend.
In a recent post on his Instagram account, SteveWillDoit, 25, went off on a rant against 6ix9ine. The remarks seemingly came out of nowhere from SteveWillDoIt. In 2021, the two appeared to be best of buds after 6ix9ine bought the NELK Boy's member a McLaren 570S MSO X for a reported $173,600.
The market value of a McLaren 570S MSO X is estimated to be in the $275,000 to $325,000 range. Nevertheless, just two years later, now the former friends are reportedly in a beef. SteveWillDoIt wants 6ix9ine in the ring for a fight, which we assume would be a boxing match.
SteveWillDoIt Calls Out 6ix9ine On Instagram
On Wednesday, September 6, SteveWillDoIt did not specify any rules or if it would be boxing or MMA rules fight on his Instagram Stories, only that he wants to fight the "rat".
"Everyone wants to know why 6ix9ine is a piece of shit. You will know the truth about 69 soon. He's a rat pedophile. I challenge 6ix9ine to a fight .. he only likes to hit women tho .. so idk if he will accept. @6ix9ine I identify as a woman so let's fight."
SteveWillDoIt added that 6ix9ine almost killed his girlfriend with his car.
"He hit his ex-girlfriend, his current girlfriend with his car and almost killed her. He wants no smoke with a man."
So far, 6ix9ine has not responded to SteveWillDoIt's challenge. This hasn't stopped oddsmakers from offering lines on a potential fight.
SteveWillDoIt calls 6IX9INE a rat, accuses him of abusing women, and says that he almost killed his current girlfriend with his car.

"I challenge 6IX9INE to a fight… he only likes to hit woman though… I identify as a woman so let's fight" pic.twitter.com/4Xu2unWJU5

— Daily Loud (@DailyLoud) September 7, 2023
If you have a strong inclination to bet on the SteveWillDoIt vs. 6ix9ine odds, you can do so at Bovada. At -150 odds to win the fight, SteveWillDoIt's implied probability to win the fight is 60 percent.
6ix9ine Attacked In Gym Sauna
The rapper has kept a relatively low profile since receiving a reduced sentence for federal racketeering charges. In 2019, 6ix9ine was sentenced to two years in prison and five years of supervised probation.
Also known by his birth name Daniel Hernandez, the Brooklyn, New York, native was facing up to 37 years to life in prison. However, since he cooperated with the U.S. Attorney's Office in a case against the Nine Trey Gangsta Bloods, 6ix9ine received a reduced sentence.
This is where the "rat" comments originate from, as he has been referred to as a "snitch" since turning on the Nine Trey Gangsta Bloods in court. It has led to 6ix9ine becoming a pariah in the rap and music industry.
6ix9ine has been careful when he's stepped out in public, but was an easy target on a trip to the gym in March. The 27-year-old rapper was beaten up so severely that he had to be rushed to the hospital.
Three men were arrested and booked for the assault and robbing of the controversial rapper. However, 6ix9ine himself hasn't stayed out of legal trouble recently.
On August 10, he was arrested on a traffic spot for failing to appear in court on a previous traffic charge. Additionally, 6ix9ine was driving without a license tag and suspended driver's license.
Get Exclusive Access to Winning Sports Betting Picks for Free
Real Beef or Manufactured Fight?
SteveWillDoIt's comments to 6ix9ine seemingly came out of the blue. There is a plethora of money involved in social media celebrity boxing matches — hence, there will always be speculation that the bickering is pre-planned.
There is no way to verify the authenticity of SteveWillDoIt's comments. However, it wouldn't be outlandish to believe that he wants to follow in the footsteps of fellow social media star turned boxer, Logan Paul.
Neither SteveWillDoIt nor 6ix9ine appear to have combat sport experience. For SteveWillDoIt, he may have a prominent MMA figure in his corner for the potential fight, though.
UFC bantamweight champion, Sean O'Malley, has been connected to the NELK Boys and SteveWillDoIt. If the bout is an MMA rules style fight, O'Malley's expertise would certainly come in handy.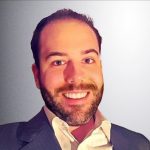 Content covered on TSG: Blog and News
Kyle is a seasoned pro of TheSportsGeek. Since the native of Windsor, Ontario, Canada, joined the team in 2011, he has covered some of the biggest sporting events in the world. From the Super Bowl and World Series to March Madness, the NBA Finals, Kentucky Derby, and many more, Kyle has provided reliable analysis for millions of readers. After dedicating himself to hockey and football in high school, Kyle placed his first sports bet on his 18th birthday. Since then, he has spent his entire adult life devoting himself to becoming the best sports bettor and casino gambler possible.
Related Articles
We're sorry, residents of your region are not accepted by this gambling site! OK