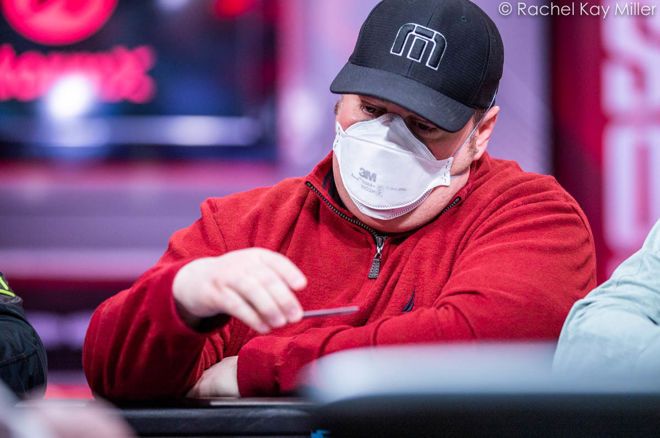 Within two hours of winning his first World Series of Poker bracelet in an online event in Pennsylvania on July 18, Ryan Messick was headed to the airport after booking a last-minute flight to Las Vegas.
By winning the $500 buy-in tournament, advertised as the "Summer Saver," Messick became one of the final players to qualify for the WSOP Tournament of Champions, a million-dollar freeroll exclusive to the 88 bracelet winners and hundreds of Circuit ring winners from the 2022 WSOP Circuit season.
"I won at 2:35 in the morning, had a glass of champaign, booked a flight, packed a bag, was to the airport at 4:30," Messick recalled.
Playing without sleep after flying across the country, Messick managed to run deep in the final WSOP event and finished in third place for $100,000 — getting within arm's length of winning his second bracelet in under 72 hours.
PokerNews chatted with the Pennsylvanian shortly after his elimination on July 20 about his exciting run that culminated with a career-best six-figure score.
Summer Saved
Before playing the online event that brought him his first bracelet, Messick was in Vegas trying to satellite into the Main Event, to no prevail.
"I'd actually been running bad for a long time," he said. "The trip out didn't go well."
But Messick quickly found success back in Pennsylvania and finished second in a $777 buy-in event on July 16 to win $12,679. The next day, Messick played the Summer Saver and found himself making another run for his first bracelet. And that's when he remembered the Tournament of Champions.
"On Saturday I forgot about this (tournament). On Sunday with like seven people left I was like, 'Oh wait, there's that Tournament of Champions,'" said Messick.
With the help of social media and the omniscient Kevin "Kevmath" Mathers, Messick confirmed that winning the online tournament would earn him a seat into the freeroll WSOP event.
@Kevmath Do online bracelet winners from Pennsylvania events qualify for tomorrow's tournament of champions? Curren… https://t.co/FqLhpK4qMF
Lo and behold, Messick won the online event for $24,300 and his first bracelet. But there was little time for celebration and Messick shuffled to the airport with his girlfriend, who had booked their flights as the final table played out.
WSOP PA Online $500 Summer Saver Final Table Results
| | | | |
| --- | --- | --- | --- |
|   | PLACE | PLAYER | PRIZE (IN USD) |
|   | 1 | Ryan Messick | $24,300 |
|   | 2 | Michael McNeil | $14,175 |
|   | 3 | Elias Garney | $8,100 |
|   | 4 | Joshua Zerbe | $6,300 |
|   | 5 | Dillon Ott | $5,400 |
|   | 6 | Zachary Gruneberg | $4,500 |
|   | 7 | Scott Kahler | $3,420 |
|   | 8 | Jonathan Erhart | $2,160 |
|   | 9 | Nilesh Thakker | $1,530 |
Restless in Bally's
Messick took off from Pennsylvania at 6 a.m. Eastern Time and landed in Las Vegas at 9 a.m. local time. After checking into the hotel, Messick "tried to sleep" before the Tournament of Champions "but couldn't for (more than) a half hour."
"So I played Day 1 on basically no sleep," he said. "I was legitimately having trouble holding my head up physically at the end of the day. I was up for like 34 or 35 hours, or something."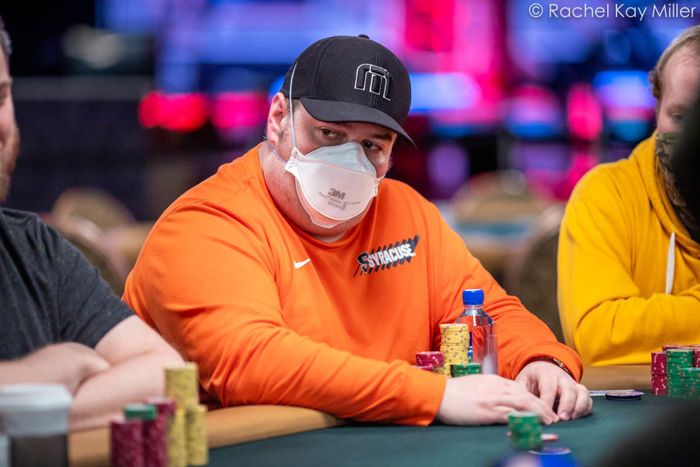 Messick's tiredness almost got the best of him when he took a nap during the Day 1 dinner break and slept through a chorus of alarms.
"I set seven or eight alarms on my phone, I set the TV alarm in the room, I had (my girlfriend) call me, I slept through all of it," he remembered. "I missed like eight calls from her. And finally, she convinced the hotel to let her through to my room and saved me, and I only missed like eight minutes (of the tournament). I came running back down and managed to bag a decent stack and then get some sleep that night."
After making it through Day 1, Messick was able to continue running well on Day 2 and bagged a healthy stack of 33 big blinds with only 16 players left.
"It's just been craziness the last couple of days," he said.
Best Free to Play Slots
Second-Bracelet Run Cut Short
As the Day 3 field of 16 dwindled down to an unofficial final table of ten that played inside the Mothership, Messick was still alive.
One by one, Mezzick's competitors at the final table were eliminated, including recent bracelet winners Gianluca Speranza (9th – $15,000), Yuliyan Kolev (7th – $27,500) and Robert Cowen (4th – $75,000).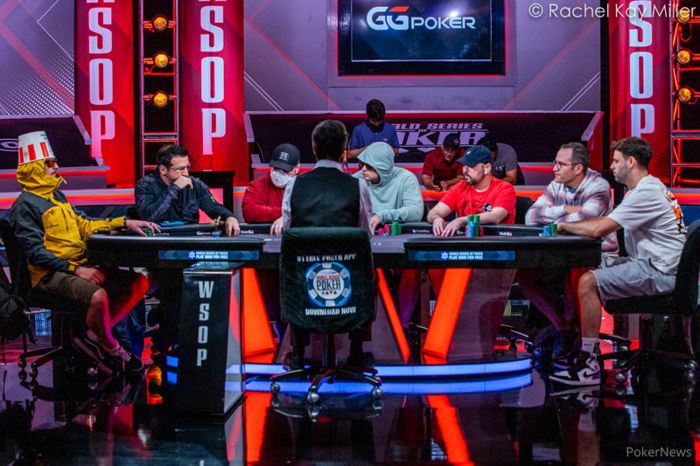 After reaching three-handed play, Messick open-shoved a short stack from the small blind with ace-four and was called by chip leader Benjamin Kaupp in the big blind with king-ten. Messick was ahead until the board gave his opponent two pair to end Mezzick's impressive run at winning his second bracelet in three days. Kaupp went on to win the event for his first bracelet and $250,000.
When PokerNews spoke with Messick on Day 3, he was leaving the nearly empty Bally's Event Center with his girlfriend as the final hands of the last WSOP event played out. He said the plan was to "celebrate a little bit … (and) get some food."
"I'm going to enjoy it a little bit and head home," he said. "(I'm) looking forward to the next World Series, will probably be out here for the whole thing, and will see how it goes."
For more coverage of this summer's tournament action, visit the PokerNews WSOP portal.
Related Tournaments

Related Players