A new bacon-themed restaurant has opened at The D, Bacon Nation.
The restaurant will be open with limited hours (a soft opening, as the kids say, mostly breakfast and lunch to start) through the official opening date, Thursday, Oct. 27, 2022, then will slide into its rightful place as a proper 24/7 casino cafe.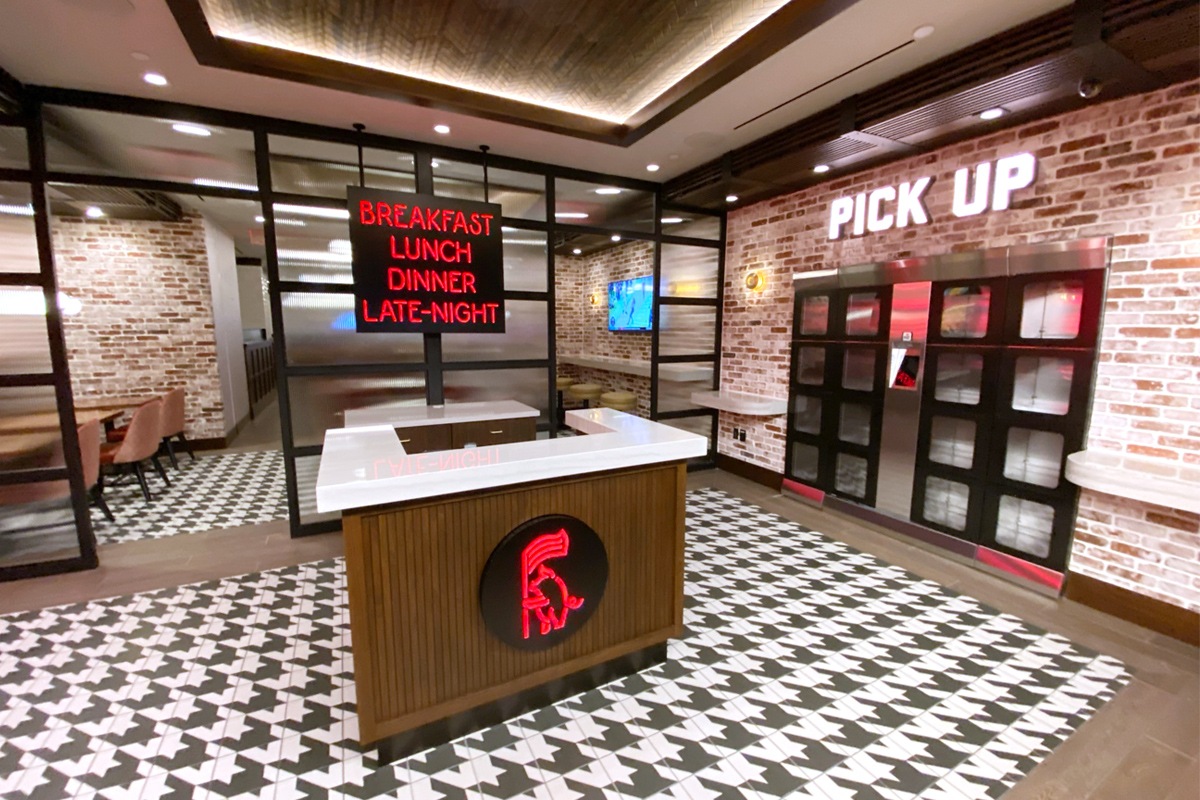 We sort of snuck into Bacon Nation before it opened, so here's a quick walkthrough.
While Bacon Nation obviously features bacon, the menu covers a lot of ground and provides quite a few non-bacon options, too. The bacon is just sort of a fun marketing hook.
Among the bacon offerings, Bacon Nation touts "14 variations of house-cured bacon with flavors ranging from lemon pepper to brown sugar, teriyaki, Cajun, jalapeno, buffalo, salt and vinegar, applewood bourbon, truffle and chocolate-dipped."
Bacon Nation sits next to The D's newly-expanded Bar Canada. We've yet to see a reference to "Canadian bacon" in the advertising, but we're sure it's in the works.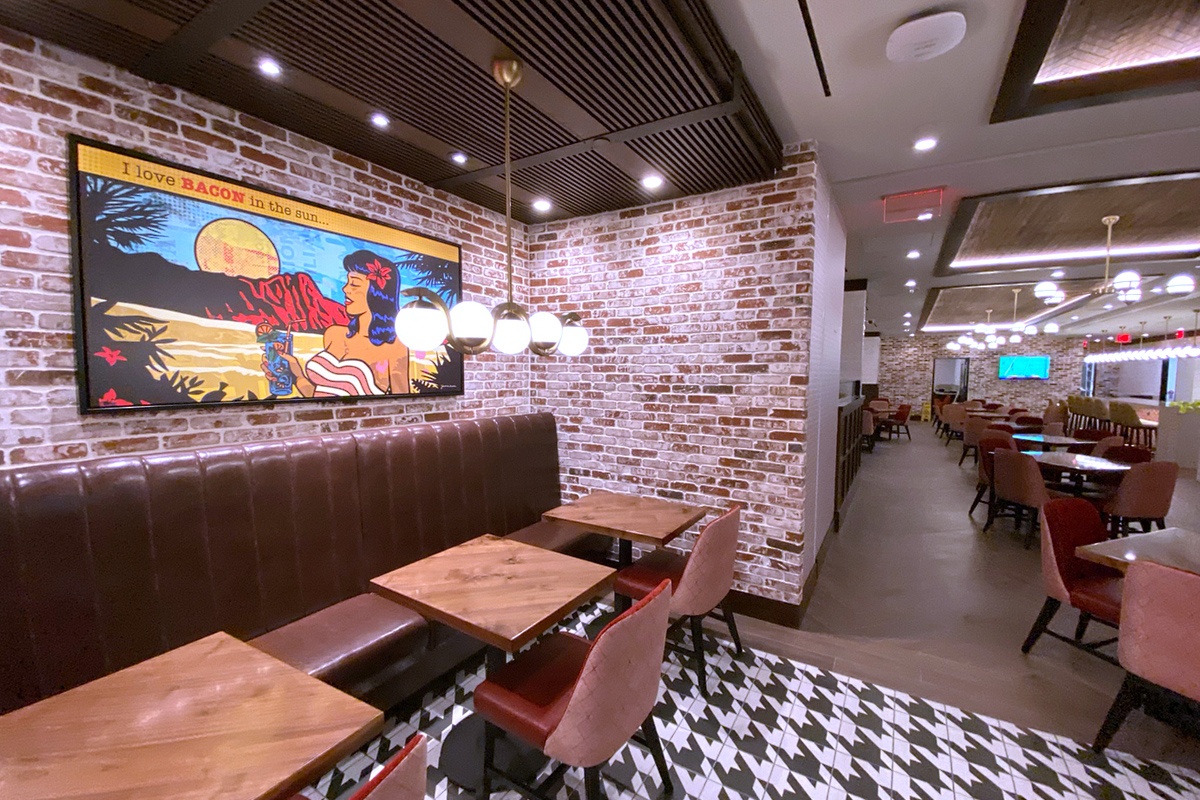 The D has made the most of its former D Grill and showroom spaces. Most of the shows ("Marriage Can Be Murder," "Friends, The Unauthorized Musical Parody" and "Laughternoon") found new homes at The Orleans.
Bacon Nation comes from Downtown Hospitality Group, whose 18bin is located in the Arts District.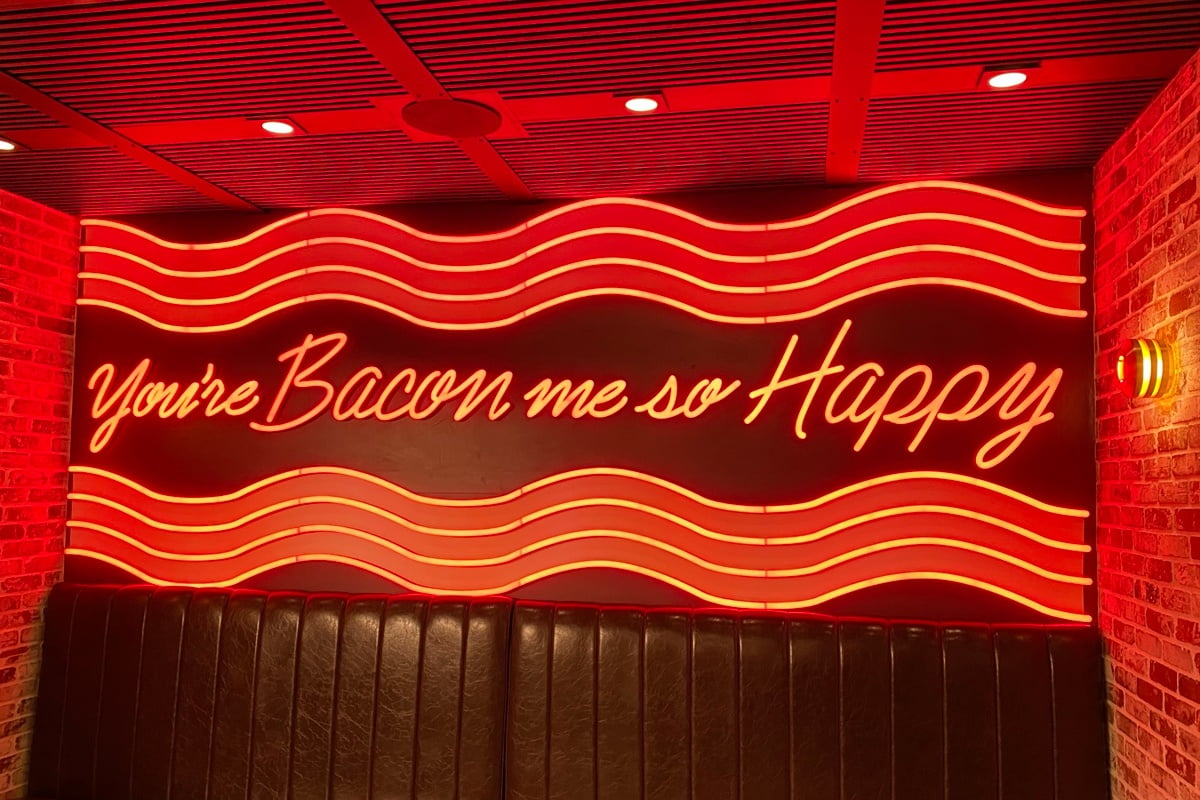 A news release about the restaurant says, "Developed with Chef Josh Green, the menu will be a true bacon celebration. This will range from sandwiches where weaved bacon will take the place of bread; bacon 'flights,' where guests can sample a variety of flavors; and over-the-top boozy milkshakes. Green is known for his work at beloved local eateries Skinny Fats and Greens & Proteins, as well as at Las Vegas restaurants from Chef Daniel Boulud and Chef Charlie Palmer."
Here's one of the bacon flights.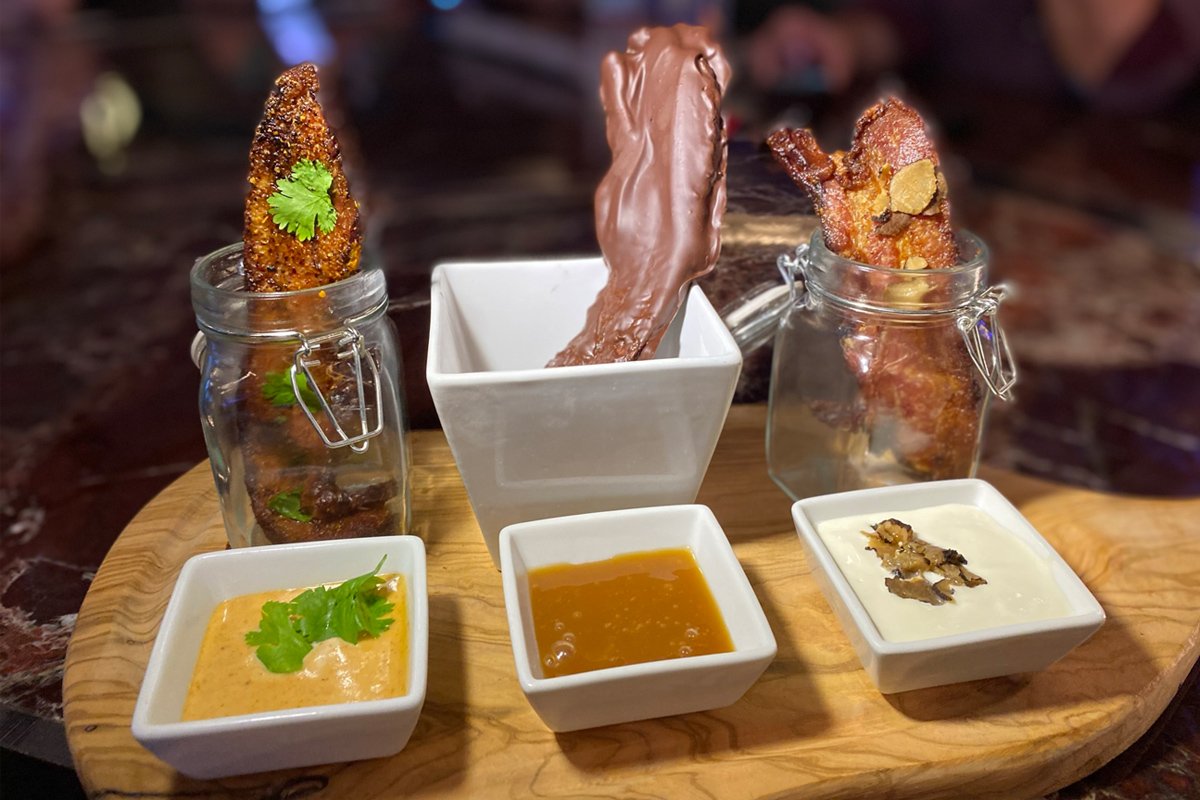 A big plus for us at Bacon Nation, ample booth seating.

Bacon Nation seats about 120 people, and there's a counter near the kitchen, perfect for solo dining.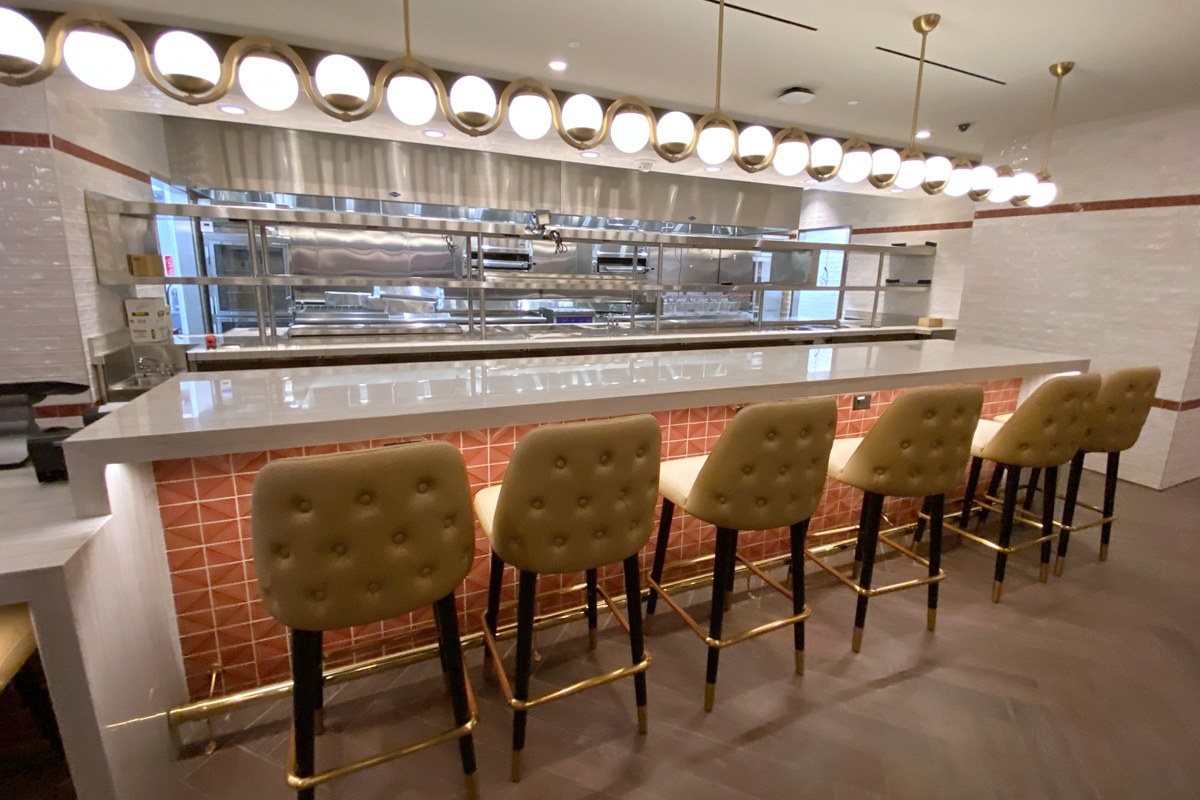 Just inside the entrance to Bacon Nation, there's what's referred to as a "Piggy Bank," a way for guests to easily pick up to-go orders. Methods of getting food without human interaction are always appreciated. We aren't sure how it all works yet, as the place just opened, but we'll circle back once we check it out.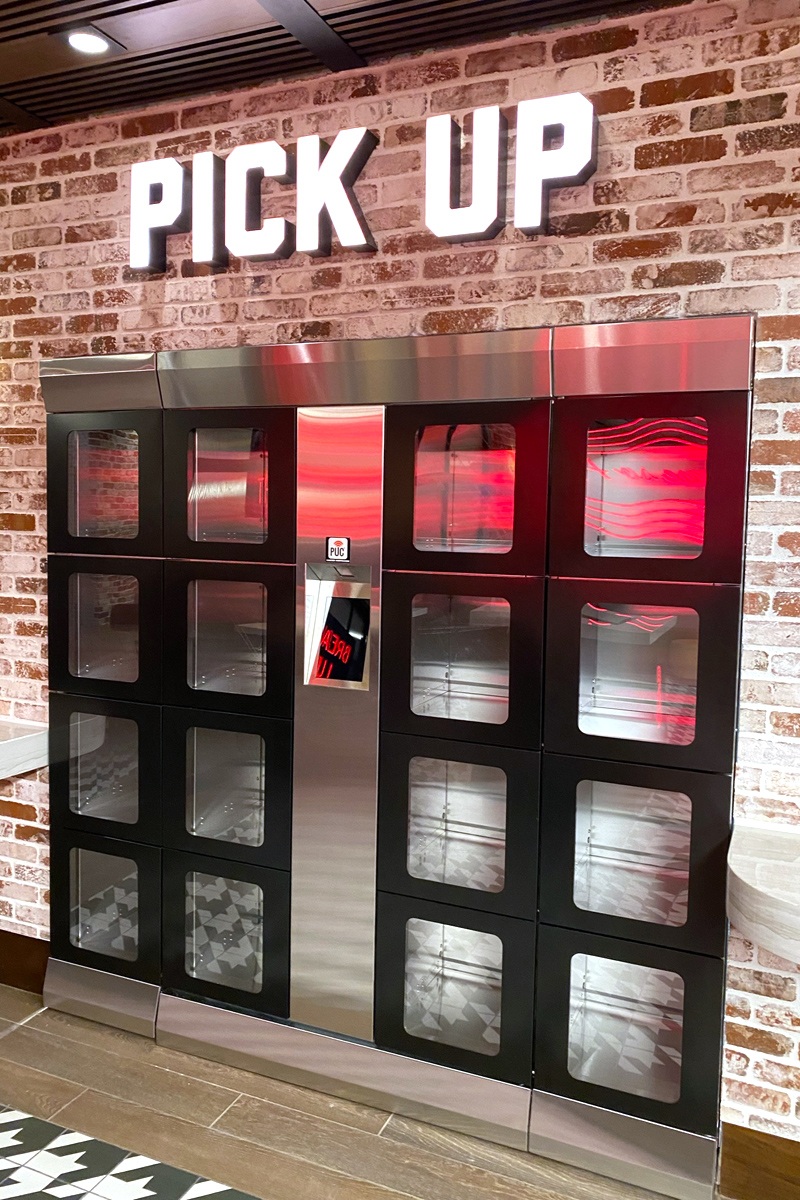 Here's a look at the menu, in case you didn't click on that link we provided earlier.

Here's the rest of the menu.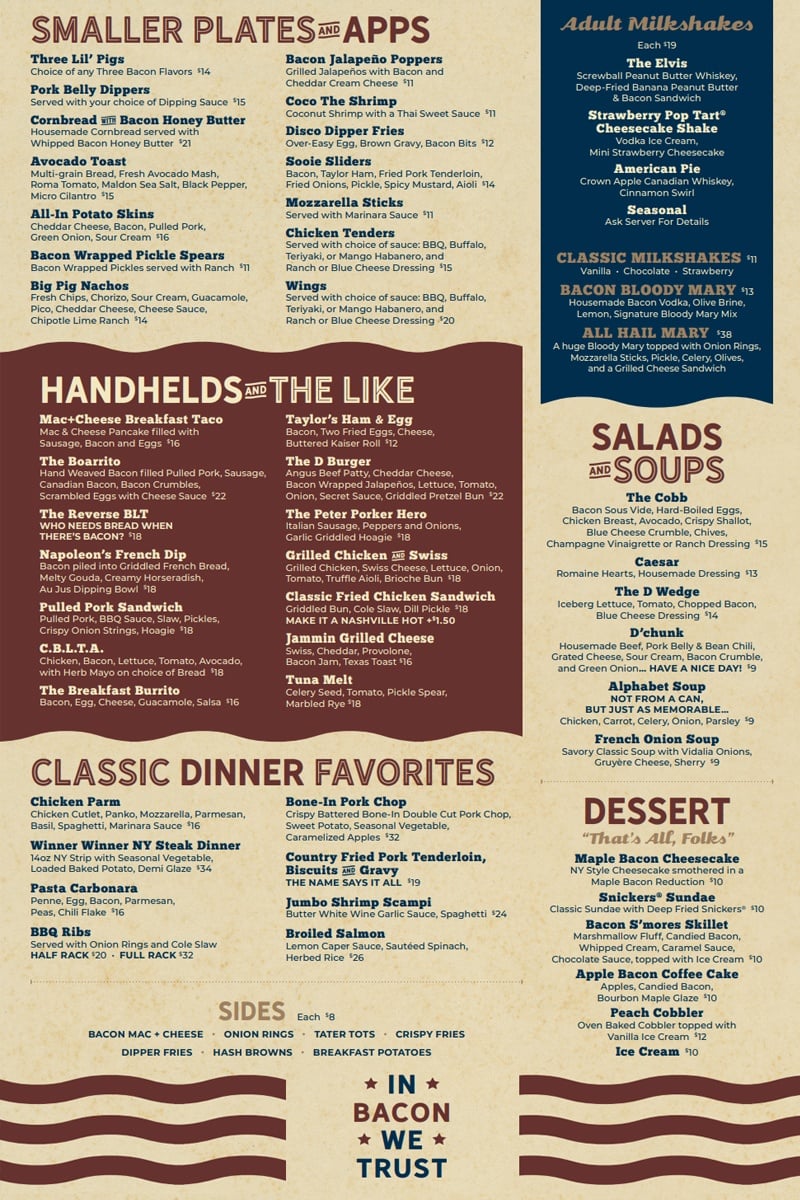 You can find out more about Bacon Nation on the official Web site.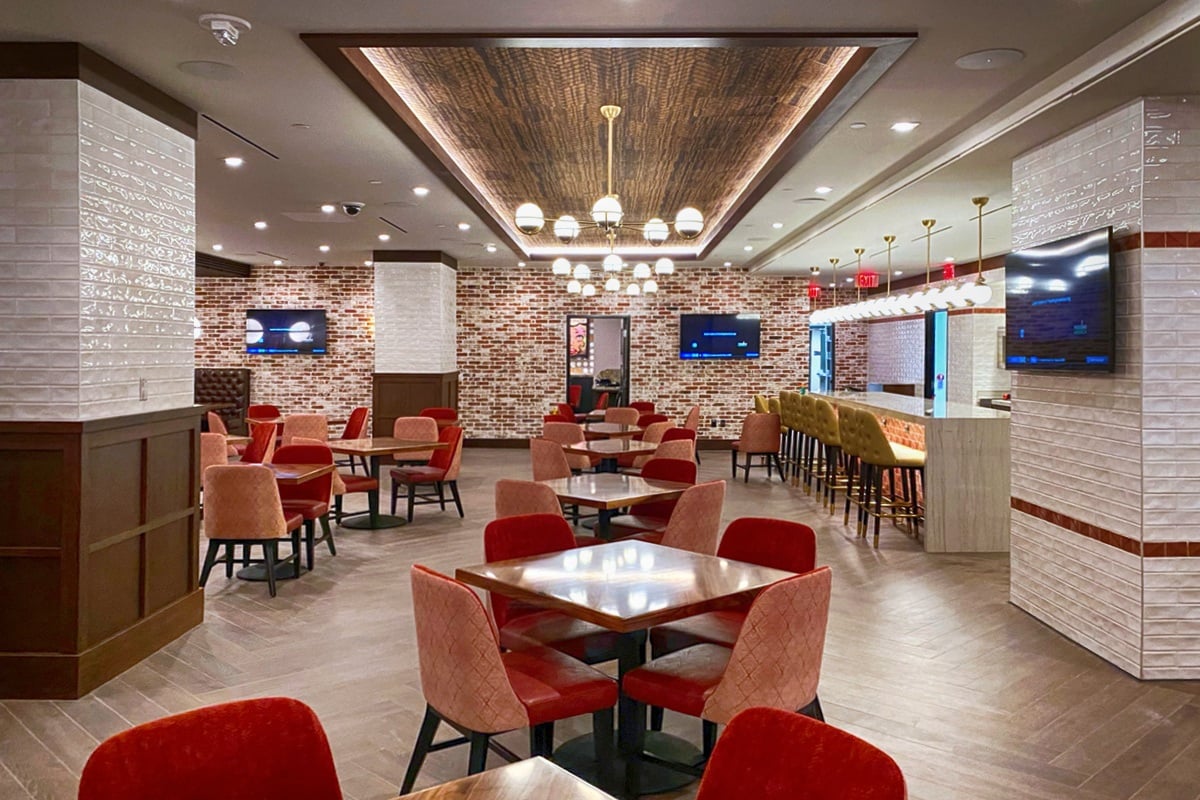 Because we know how you are, yes, Bacon Nation will serve liquor. We haven't seen a signature cocktail menu surface yet, but the Bloody Marys have their own gravitational pull.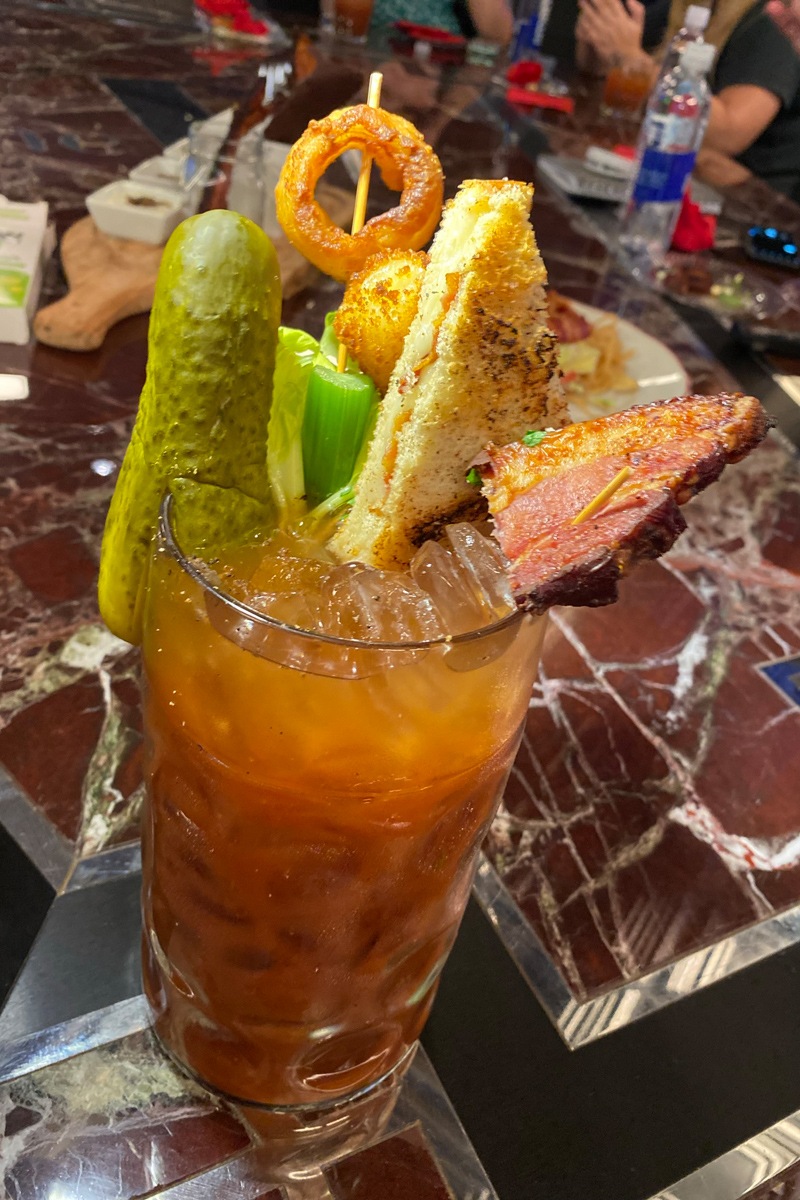 While the bacon may be the main draw at Bacon Nation, the artwork definitely adds some charm to the place. There's a lot of throwback artwork, with bacon added, as well as old-school images of Las Vegas and Nevada.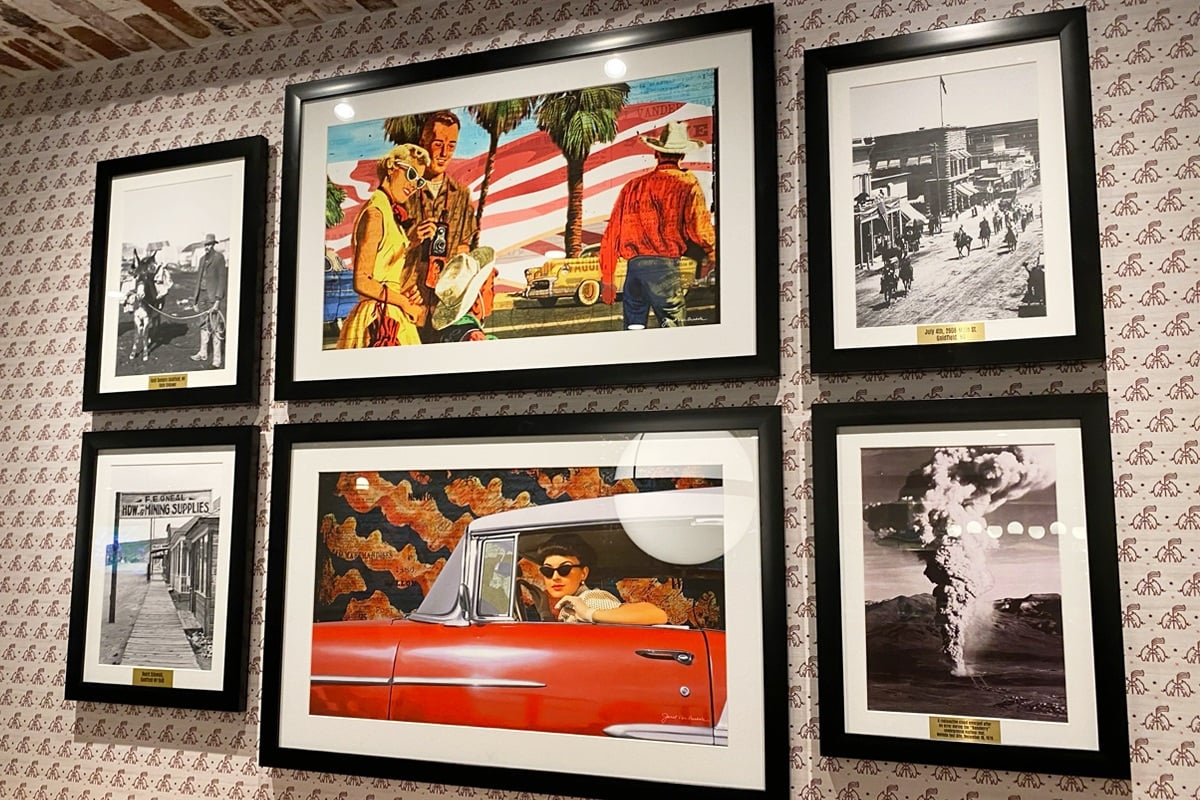 We won't ruin all the surprises, but here's our favorite.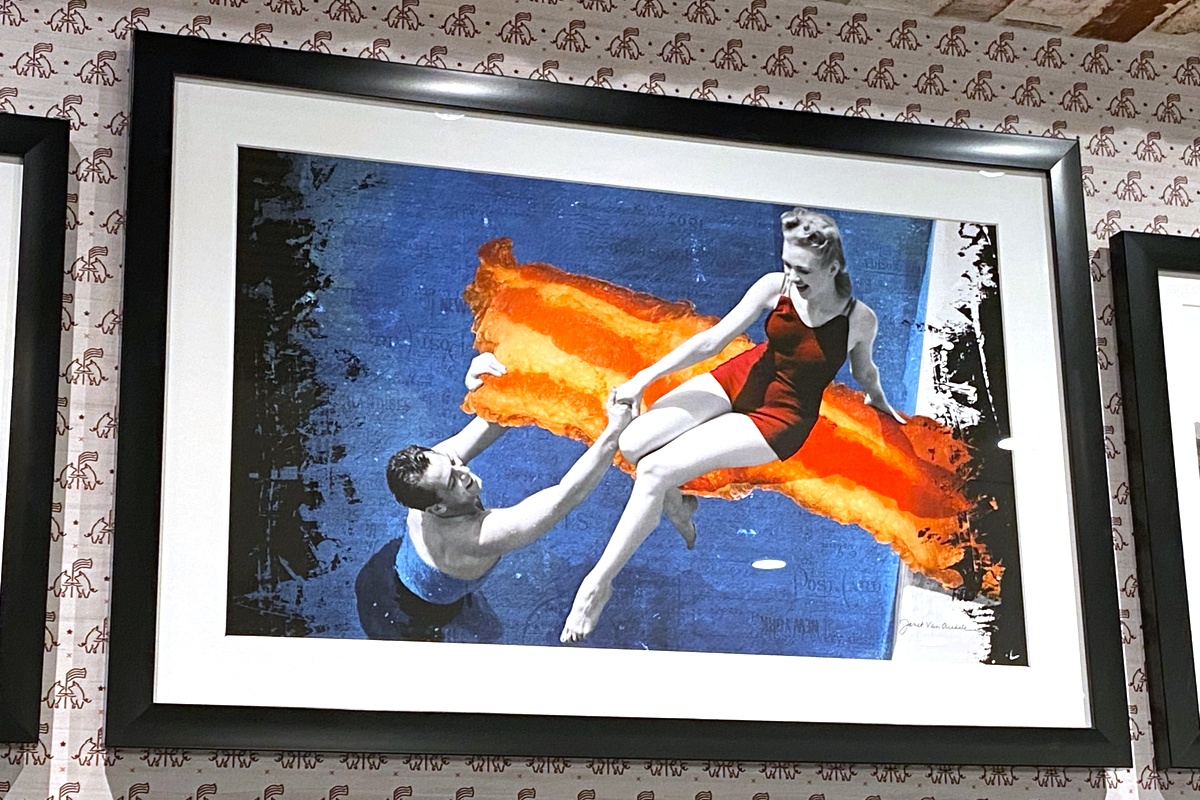 Bacon Nation fills out the dining line-up options at The D nicely. Andiamo is one of our go-to spots for dinner, American Coney Island handles the drunchies, McDonald's is a great spot to people-watch and, now, Bacon Nation fills in the rest with bar food close to bars (the aforementioned Bar Canada, and the beloved Vue Bar is nearby, too) and a range of comfort food we look forward to working out way through.
A lot of the food is "Grammable," so anticipate seeing a lot of pics in your various social media feeds.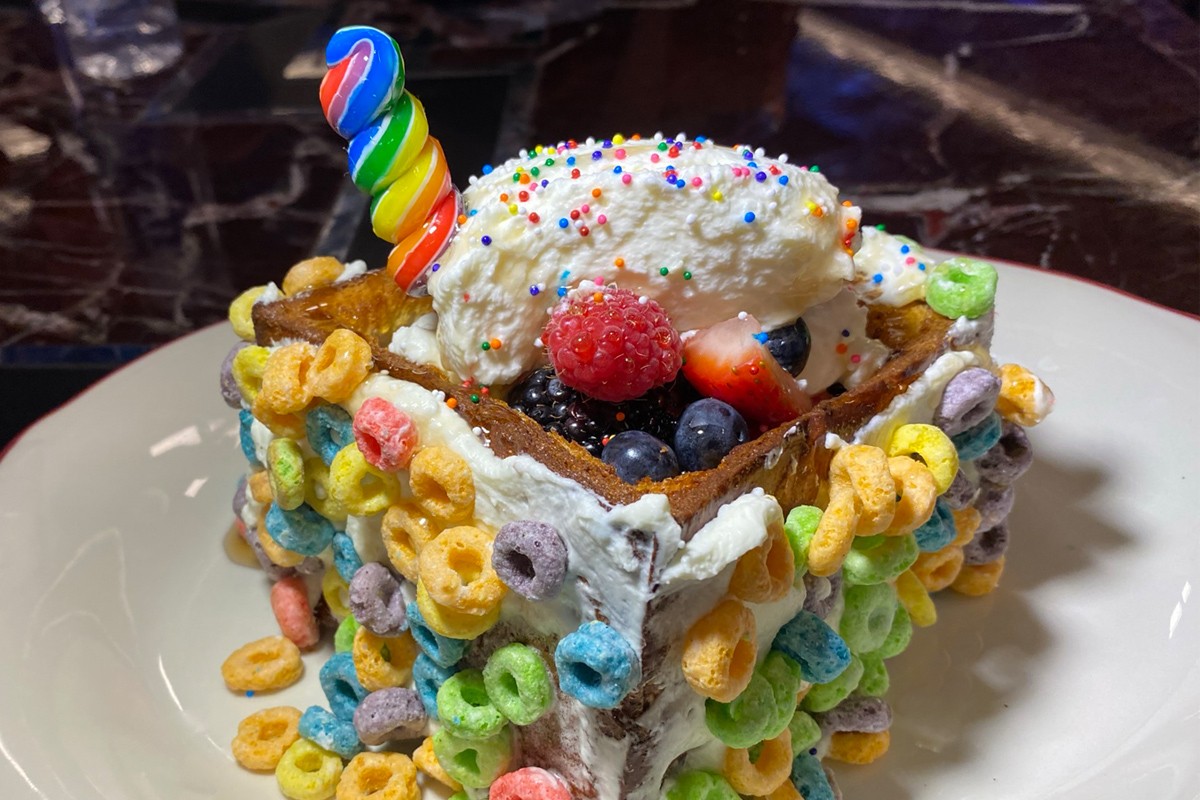 Triple George recently removed its famous chicken parm from the menu (temporarily, presumably), no pressure, Bacon Nation.
There's something for everybody at Bacon Nation, it seems, from pasta to French Dip to ribs to shrimp scampi to grilled cheese to salmon and a bone-in pork chop. If you're snooty about bacon-based cuisine, have your Cobb salad and judge.
Remember, you're in Las Vegas, where "bad cholesterol" always has quotation marks around it! Both words!
Loosen up. You can go back to kale and sriracha-baked tofu salads with carrot-ginger dressing when you return home. Weirdo.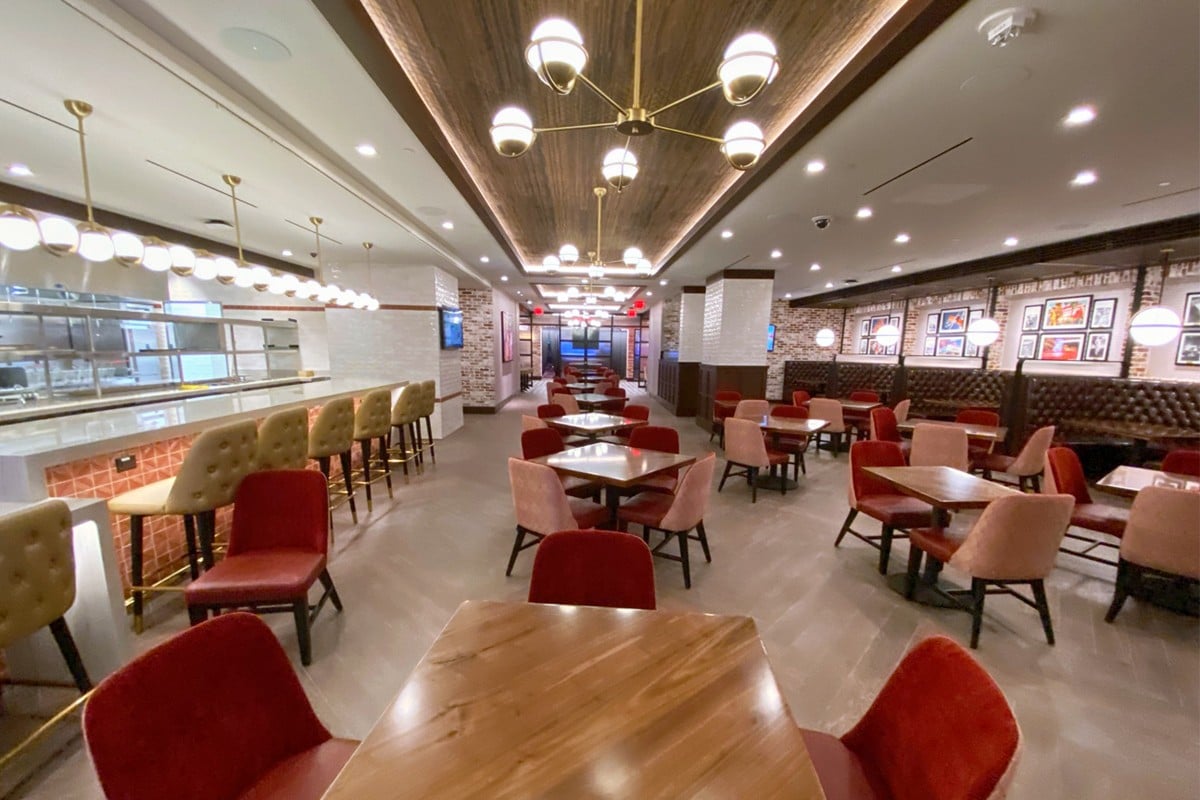 The prices at Bacon Nation seem about right for downtown (somewhere between Four Queens and Circa), but we'll have to check out the portion sizes to be sure.
Another perk of Bacon Nation: Sigma Derby isn't far away. The old girl has had her ups and downs recently, but she's still galloping along. Depending upon the day.
Bacon Nation is taking a few more days to work out all the kinks (any new restaurant has them), but we'll definitely swing by when it officially opens on Oct. 27, 2022.