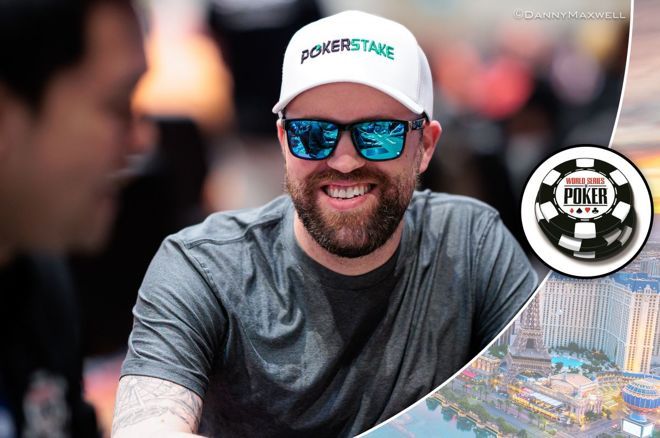 Eric "Barstool Nate" Nathan had quite the adventure — injury, lost ID, the whole nine yards — getting to Las Vegas for the 2023 World Series of Poker (WSOP). PokerNews caught up with the Barstool Sports personality to hear his story of why he's just now arriving at the WSOP.
The co-host of the Cracking Aces poker podcast is competing in Event #65: $5,000 No-Limit Hold'em, his first bracelet event of the summer. Originally, the sports blogger and long-time poker player intended to grind a lengthy WSOP schedule, starting early in the series. So, why's he just now making his way to Sin City to play some cards?
"This was the year, I was going to play the full summer, I made this big (PokerStake staking) package, I got an AirBNB," Nathan said. "And then a week before my flight, I shattered my foot into a million pieces."
2023 World Series of Poker Hub
Bookmark this page! All you need to know about the 2023 WSOP is here.
The Barstool employee arrived at the WSOP with a boot on his foot and is walking around in crutches. He explained that the fluke injury occurred when he stepped out of an Uber ride and "just demolished my foot."
"I broke five bones and I had to cancel my AirBNB," he explained.
Finally Made it to the World Series of Poker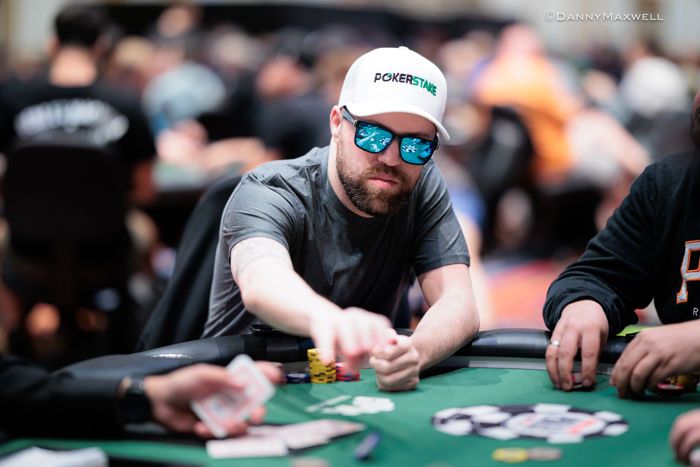 Miraculously, the poker enthusiast has been able to avoid surgery. He said the foot is healing naturally, although it will take quite some time before he's walking comfortably again. But the injury hampered his ability to make it to the WSOP and play the full summer like he hoped.
At the WSOP Main Event last year, Nathan infamously left Las Vegas having bluffed off his stack with a pair of fours and a flush draw. That left a sour taste in his mouth and he couldn't wait to get back. Unfortunately, for the Washington D.C. sports enthusiast, his wait to return to the felt at the WSOP was even longer than anticipated.
The frustration didn't stop with the foot injury. Barstool Nate ran into some shenanigans a week before his second attempt at traveling to Las Vegas. He lost his identification and had one heck of a time getting a new one so that he could hop on a plane and head out across the country from New York to the World Series of Poker.
Nathan's Cracking Aces co-host, Ben Mintz, was fired from Barstool Sports prior to the start of the WSOP. As such, he no longer appears on the podcast and is currently doing some reporting work for PokerGO.
Barstool Nate said he originally planned to play approximately 17 bracelet events prior to the injury. He now expects to play around six, depending on how many Day 2's he reaches, including the Main Event, and has sold action on PokerStake.
At the time of publishing, the Cracking Aces co-host was up to 73,000 chips from his 50,000-chip starting stack on the second break of the day. So, he's off to a strong start but registration is still open and, according to Nathan, "this is the year that I don't punt" at the WSOP. We'll check back in a couple weeks to see if he holds true to that prediction.