Brazil's burgeoning gambling market, reflecting an estimated whopping BRL 50 billion annual spend, exhibits a fascinating spectrum of preferences. 
Amidst an expansive landscape that sees Brazil as the globe's 5th largest gambling hub, the diversified tastes of Brazilian betters are worthy of note, with sports betting, lotteries, and online casinos boasting sizable fandoms.
The quick overview of the Brazilian gambling market
Brazil's status as a gambling powerhouse isn't accidental. 
Housing over 100 million players, Brazil's total market value comfortably secures its place in the top 10 globally. 
Recently, there have been numerous political discussions around fixed-odds betting on sports and online casinos. 
Many believe that a transparent and regulated market would be in everyone's interest. From the state possibly pocketing as much as BRL 15 billion in taxes, to increased control over the betting sites, and priority given to the protection of players. 
Real money gamblers like to mix it up
Brazil's gaming tastes mirror its vibrant culture. 
In Brazil, the variety of gaming tastes is clear based on research by ENV Media: out of a total of 106 million real-money gamers, 74 million are into sports betting, 46 million are fans of lottery or bingo, and when it comes to lovers of online casinos, there are roughly 23 million of them. 
A smorgasbord of gaming experiences awaits in the online casino domain. The same research shows casino enthusiasts have their cherished game with a substantial chunk leaning toward classic casino games. Out of these, 78% of players have shown an interest in websites where they can play roulette online in Brazil. While blackjack (66%), and Baccarat (64%) have also featured high on the list – all of which have been around for decades or even centuries in European casinos. 
However, quick-play games like slots (63%) and crash games (over 60%) hold their ground in popularity. As does video poker (61%). 
It's intriguing how these last few games – slots and crash games in particular – see a rapid turnover of popular titles and provider preferences.
The debut of a new online slot or a mobile crash game can create ripples in the gaming community, dominating the scene for a while before an unforeseen contender rises to the top.
Worth highlighting, these gaming genres consistently magnetize nearly two-thirds of the vibrant gaming populace.
Influencing factors for such engagements revolve around disposable income (48%), the thrill of the game (40%), and the quality of the online experience (31%). 
The data suggests that a majority play occasionally or monthly, consolidating the recreational essence of iGaming in the country.
Sensible stakes preferred, trust of paramount importance 
When it comes to spending habits, a majority (67%) allocate less than 50 BRL (approximately 10 USD) monthly to gambling, according to research by KTO, an online casino for Brazilian players.
This echoes the predominant perception of real-money gaming as a source of entertainment, corroborated by the 67% of players who view it in this light. 
Brazilian gamblers typically prefer consistent, small-stakes engagements, with 55% identified as moderate bettors.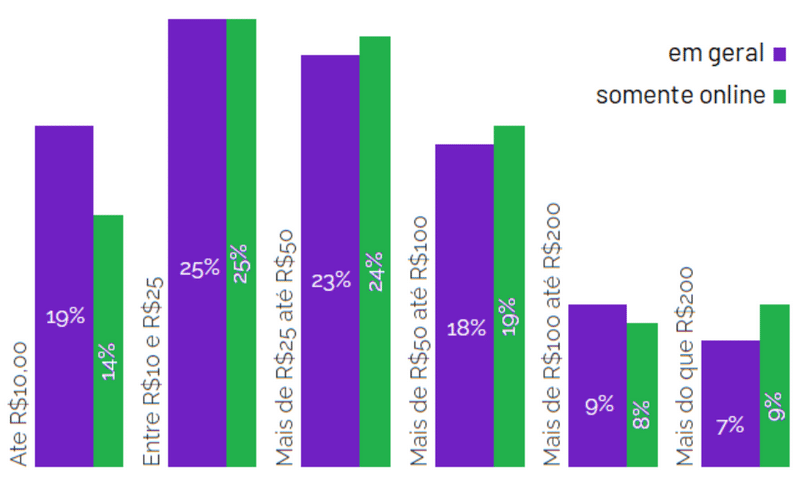 Trust remains paramount in the Brazilian betting milieu. An overwhelming 78% of players base their platform choices on friend recommendations. The importance of trust is further magnified by the 54.2% influenced by positive experience reports and the significant weightage assigned to secure connections and positive site reviews. 
The temptation of monetary gains is compelling, attracting 53.85% of participants. However, the thrill of the game and the sheer entertainment of sports betting hold considerable influence among Brazilian enthusiasts.
In summary, Brazil's gambling landscape presents a mosaic of varied tastes, preferences, and patterns. 
With the government's move towards creating a safe, transparent gaming environment, the future of Brazilian gambling promises even more dynamism and growth.
To get the best free roulette systems that really work, see the top 5 proven roulette systems and the video series below. It's the best 100% free information for winning roulette you'll find. It's written by professionals who are really earning a living from roulette.