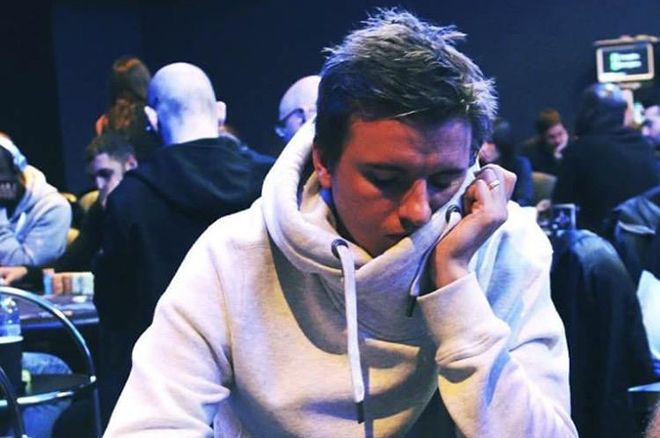 British pro Andy "dawhiteninja" Wool padded his bankroll with a career-best $150,644 in the $530 buy-in edition of the PokerStars The Big Blowout! He took some time away from the daily grind to speak exclusively about his impressive haul and his poker story.
Wool first popped onto the UK & Ireland PokerNews radar in January 2020. Wool had finished second in the $107.50 Half Price Sunday Warm-Up at PokerStars and banked $42,004 after a heads-up deal, then the second-largest score of his career.
The 35-year-old former Head of Marketing for a massive IT firm had around $650,000 in online tournament lifetime winnings by mid-February and has now smashed through the $1 million barrier. It's the chance to turn a relatively small investment into a much more substantial sum that draws Wool to tournament poker.
"I was a scratch golfer when I was younger and the group of guys I played with on weekends would sit down and play a cash game. I got instantly hooked on the competitive aspect of a financially rewarding game that had a foundation of skill. Then I discovered multi-table tournaments online and found them so exciting and they had the added benefit of entering for a small outlay with the chance of winning 100x+ your buy-in."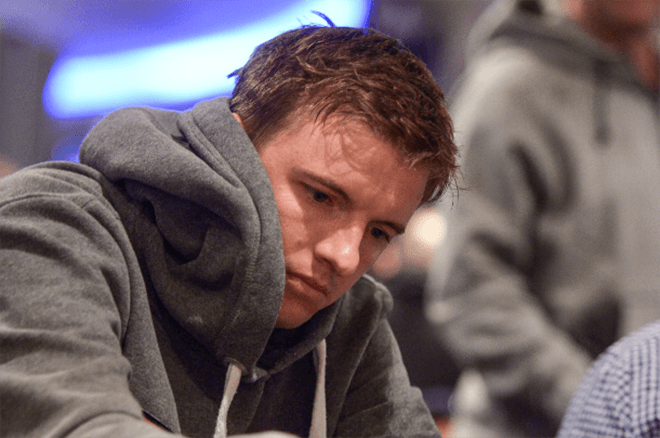 Wool considers himself a mid-stakes tournament player, one who plays anything costing between $33-$215 during the week and $55-$530 on Sundays when tournament poker peaks. His average buy-in over the past 12 months hovers around $80, although he's played in some $5,000 tournaments during the various festivals that have run over the past year.
Playing in mid-to-high stakes tournaments wasn't always as easy as it seems. Wool developed into a winning low-stakes player at the beginning but there was something stopping him pushing through to the next level. Who or what changed that?
"Without a doubt it was Patrick Leonard. He staked me and a few friends a couple of years ago and taught us the fundamentals of tournament poker. His guidance and mentorship over that nine-month staking period took me from a small winner at low stakes to having the chance to make a living from the game. He still very much helps me with my game now, almost on a daily basis and I'll be forever grateful for the support and opportunities he's given me."
$95K Score For "lazyeyed" in the GGPoker Global MILLION$
Whatever Leonard did – Wool says he could write a book on his amazing experiences under Leonard's wing – it worked because Wool recently secured his first six-figure prize, $150,644, after finishing fourth in the $530 buy-in The Big Blowout! at PokerStars. The impressive score pushed Wool's lifetime winnings over $1 million, something he never thought was achievable.
"I'm still on cloud nine from the Blowout Series score, but I must say it came with a sense of huge relief. When the poker lockdown boom happened in March last year, I had just reached the top 100 in the world on PocketFives. The games were a lot bigger and softer so I thought now was the time to take a bit of a risk and push on through the stakes. I was met with the biggest downswing of my career and as the games have slowly dried up again, I dropped back down and wondered ho long it was going to take me to get out of it.To land such a big score at this precious moment was big"
"As for the $1 million milestone, it's a cool thing and if you would have asked my younger self a few years ago I would have said it was a dream to hit, but in truth, it doesn't really mean or change anything."
Winning a massive score like the one Wool reeled would be welcomed by any poker player, but what does it mean for a professional poker player to win such a sum? Does it get reinvested in their bankroll? Wool explains his multi-faceted answer.
"There is a huge amount of variance in large field MTTs and I recognise how much of a sun run it was, with some hugely fortunate river cards, to win $150,000. If you think about it logically, my game hasn't improved overnight from the score. What it gives me is a couple of things. Firstly, it gives me more financial security which in turn gives me the mental freedom. Secondly, it gives me a bit of a confirmation that my ROI assumption of these higher buy-in tournaments is closer than what recent results have been showing. On a downswing, you start to question your ability and if you're good enough to beat these higher, tougher buy-in games you strive to become a regular in."
"I can't just start playing daily $1,050 because I have the money to start doing so because I doubt I have an edge against the field. So the win will free me up mentally and allow me to take a bigger piece of myself in the larger, high-stakes games like series Main Events etc. But other than that the process remains the some until I build on this some more and continue to prove I'm ready for the next jump up in my daily schedule – learning to deal with $100,000 downswings as standard with take some time!"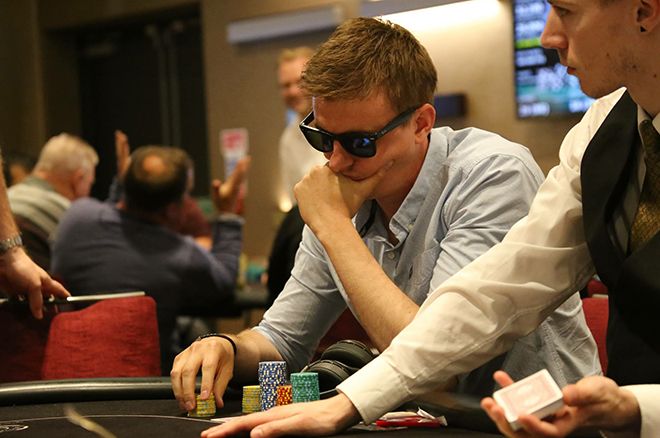 Wool prefers the online grind to live tournaments, despite a couple of five-figure scores on his Hendon Mob page. The most recent was a $12,500 score for a third-place finish in the $2,200 partypoker MILLIONS UK in Nottingham. His score before that came 18-months early. He's not the most prolific of live tournament players.
"I like to play a live poker tournament once a year. Yes, singular – one! It's very often at Dusk Till Dawn because I love that place. Live poker doesn't excite me much and I'm much about consistent online results, grinding and competing with the best online. Now, with that said, I must get round to spending a summer in Vegas at the WSOP so that will happen in the next couple of years, but I have two young boys and a wife so leaving them for a month will be challenging. I'm also open to combining a holiday with playing poker, so things like the partypoker Caribbean Poker Party has always caught my eye. But no, I'm not about to burst onto the live poker scene."
Setting goals and aiming for targets is important in all walks of life, poker included. Wool warns against setting monetary goals for motivational purposes.
KO Series Concludes By Crowing Main Event Champions
"90% of my goals for 2021 are process driven. So like the number of hours to study, number of tournaments to play, average buy-in, number of hands marked, number of pages of study notes I've made, etc – all very boring, I'm afraid. This is because if I has set a goal to make $100,000 this year from poker, after this score I could end up feeling unmotivated and not reaching the best version of myself. Instead, due to a couple of day's rest after the three-day run, I'm now a little behind on my targets so will have to work harder to get back on track."
"Away from the felt, I want to improve my mindfulness. I want to be totally present with my family when it's there time with me and not be consumed with thoughts of ranges and strategies. Finally, at 35, I'm not getting any younger so making sure I continue to stay reasonably in shape through regular exercise (mostly running) will form part of my daily 2021 habits."