Dream hotel has set a date for a groundbreaking ceremony: July 8, 2022. Bust out the gold shovels or whatever the kids are breaking ground with now!
Dream Las Vegas will be located on the Las Vegas Strip, between the new Pinball Hall of Fame and the Las Vegas Harley Davidson dealership, not far from the "Welcome to fabulous Las Vegas" sign.
The new hotel will have 526 rooms, will be 19 stories tall and weigh 38,000 tons. We're just winging it on the weight thing, obviously.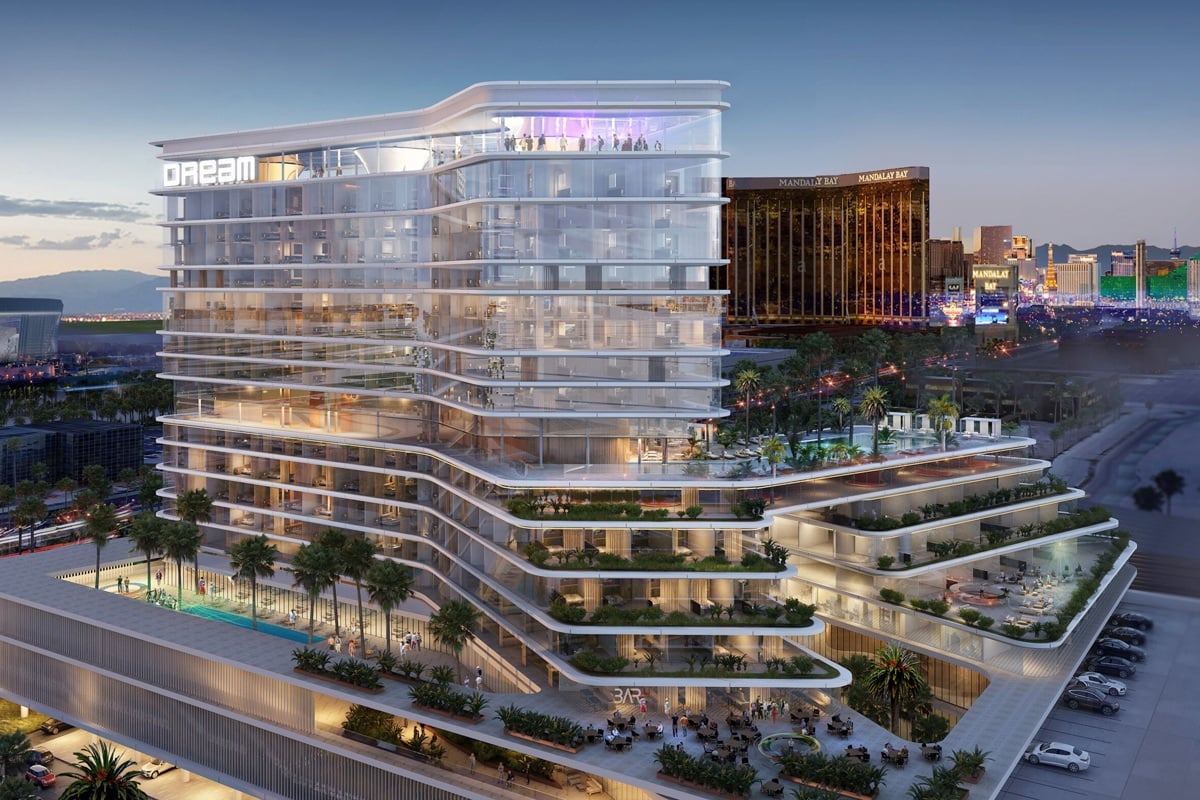 The Dream Hotel project was announced back in 2020, but only recently did construction equipment appear on the site.
We popped over to check it out, as is our way when anything new and shiny is in the making.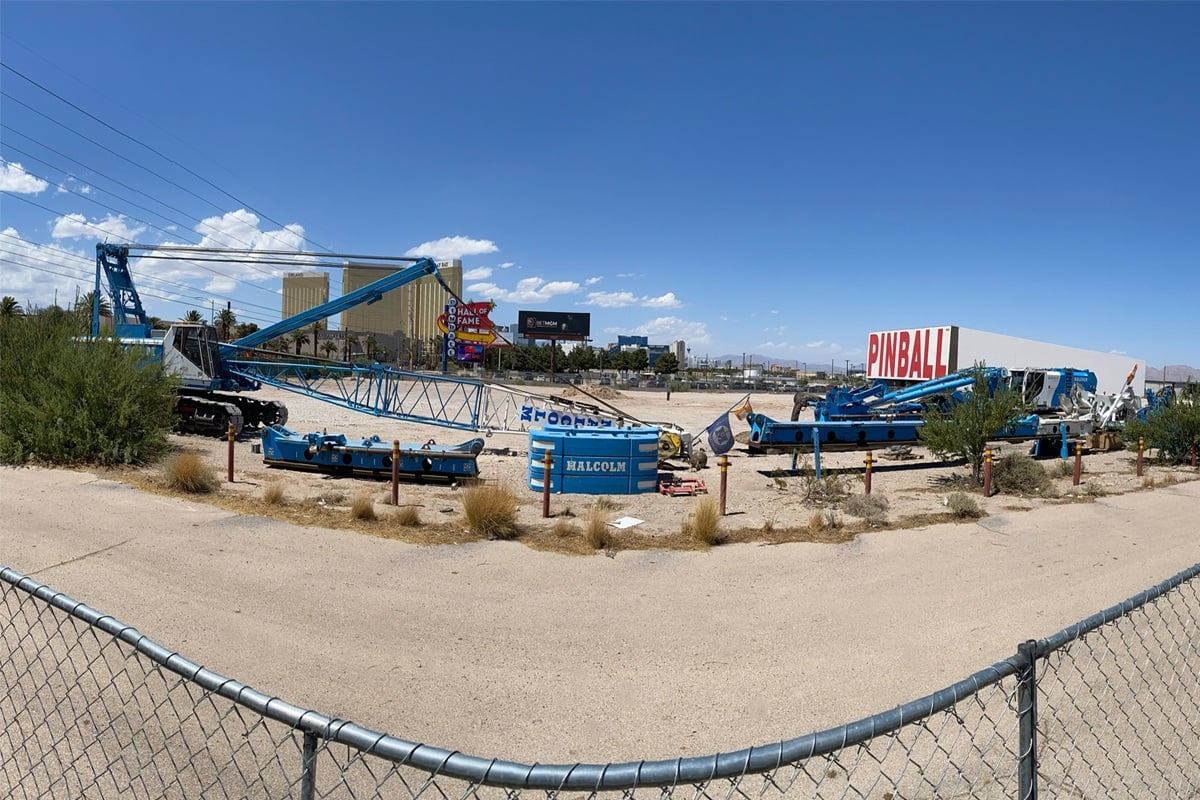 We checked with the company building the Dream Hotel, McCarthy Building Companies, and they confirmed the equipment is used to drill piles. Or, in this case, test piles.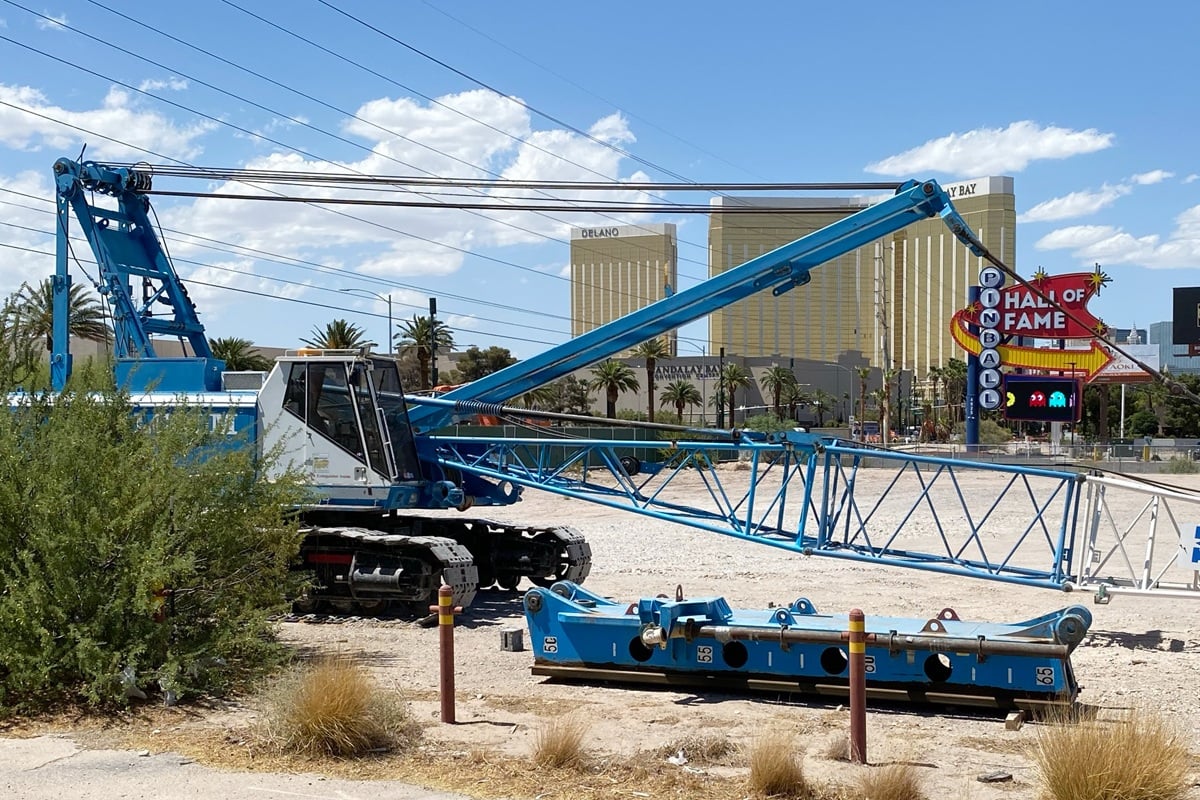 What are "piles," you ask? We get this question all the time from laypersons like yourself.
Despite being a noted expert on this subject, we resorted to looking up what piles are on the Internet.
"A pile is basically a long cylinder of a strong material such as concrete that is pushed into the ground to act as a steady support for structures built on top of it."
All we can say is don't get us started about spread footings!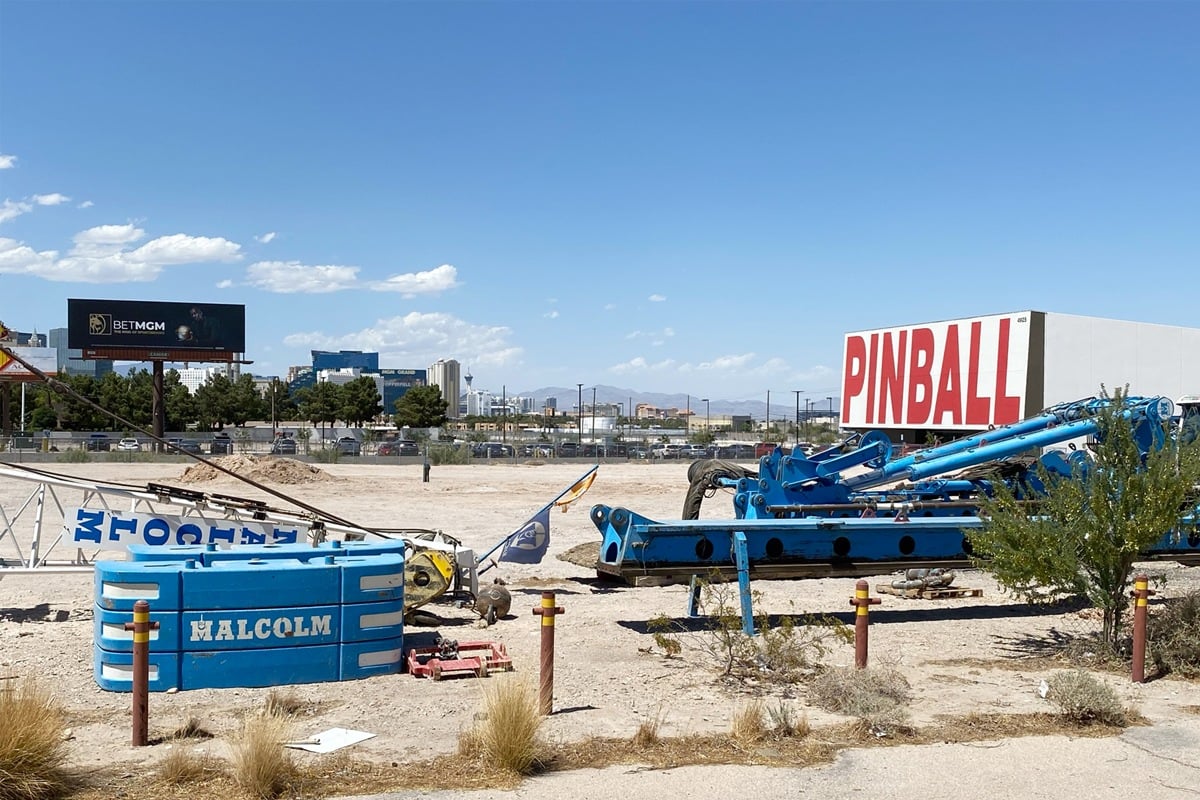 According to McCarthy, piles are engineered based upon the soils involved, determined by geotechnical reports. Test piles are temporary piles that basically verify the engineering.
A McCarthy rep said, "The same equipment [at the Dream Hotel site] will be used to do the permanent foundations in the not too distant future."
So, it appears, Dream Hotel is happening.
Here's a look at Dream Hotel's profile, viewed from the south.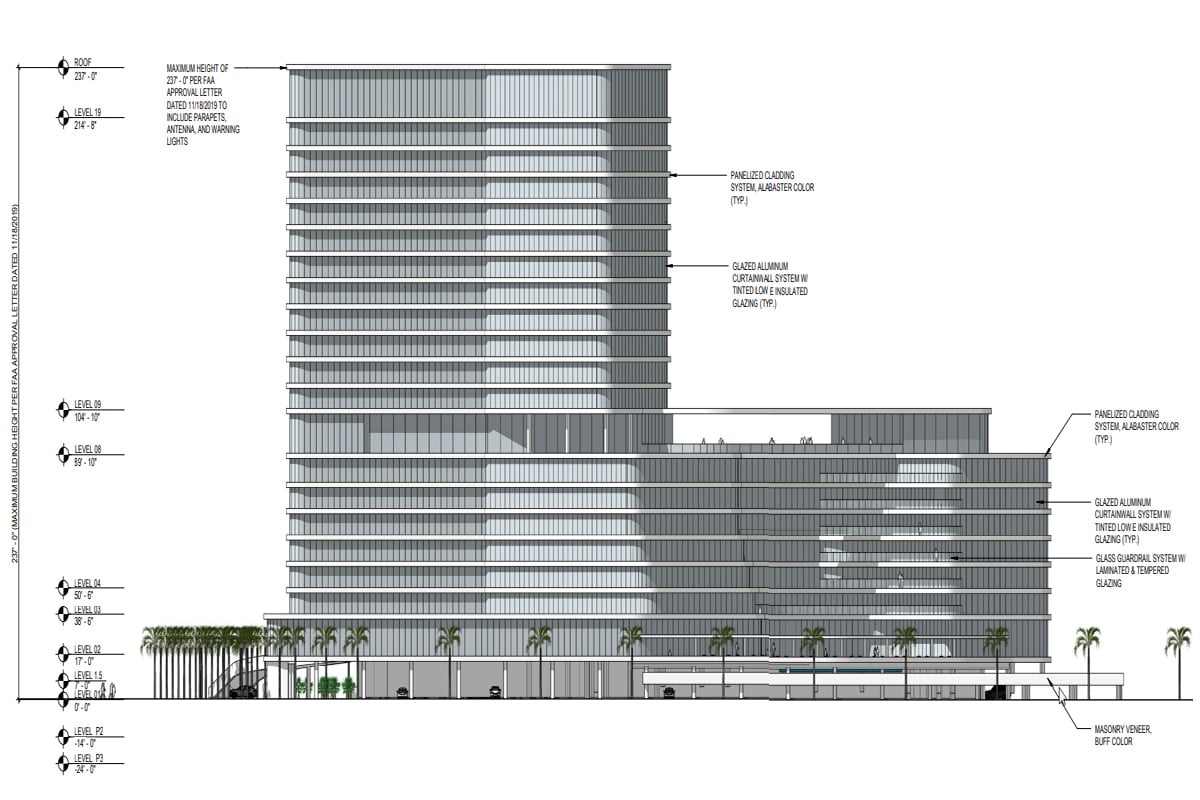 Especially important is the height of the Dream Hotel. It has a maximum height of 237 feet. The FAA was involved in that determination given that the Dream Hotel is approximately 14 inches away from the Las Vegas airport.
The proximity of the hotel was the source of some concern during the approval process, but bygones.
Longtime readers of this blog will recall there was a slight mishap when the new Pinball Hall of Fame was constructed. Namely, the surveyor screwed up and the Pinball Hall of Fame was built eight feet into the Dream Las Vegas footprint.
We checked in for an update on the kerfuffle, but the Pinball Hall of Fame isn't at liberty to say how the discussions are going to resolve this unpleasantness.
Floor plans haven't really been shared yet, but they reveal some of the features of Dream Hotel.
This drawing (Level P2) shows a theater, a "Dive Bar" and adjoining "Side Bar." Yes, there's other stuff (like a magic store), but we're mostly interested in the bars.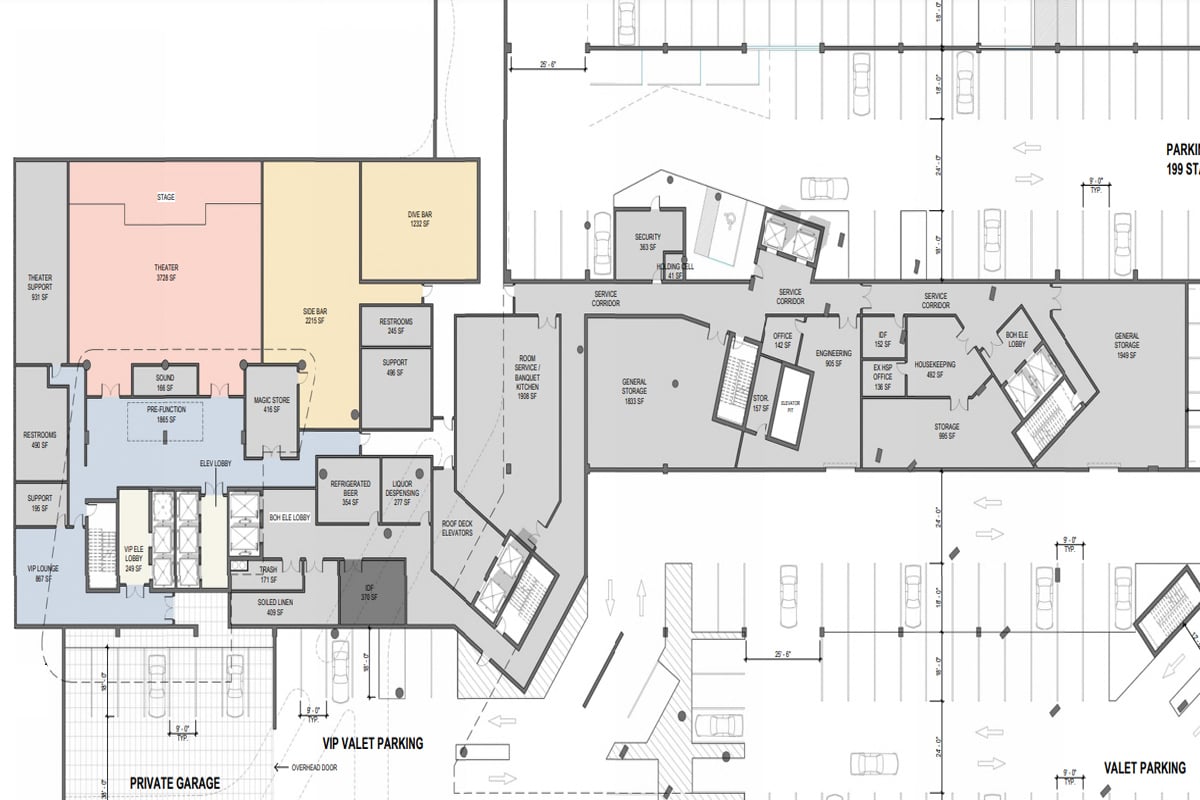 The next floor plan shows the other part of the Dream Hotel we care about, the casino. It's the greenish area on the plan. Jungle Mist, really. We told you we're a self-proclaimed expert in the field of looking things up on the Internet.
Also on Level 2 of the hotel is an outdoor beer garden, if you're into that kind of thing. There's a "sporting club," a barber shop and a sneaker store.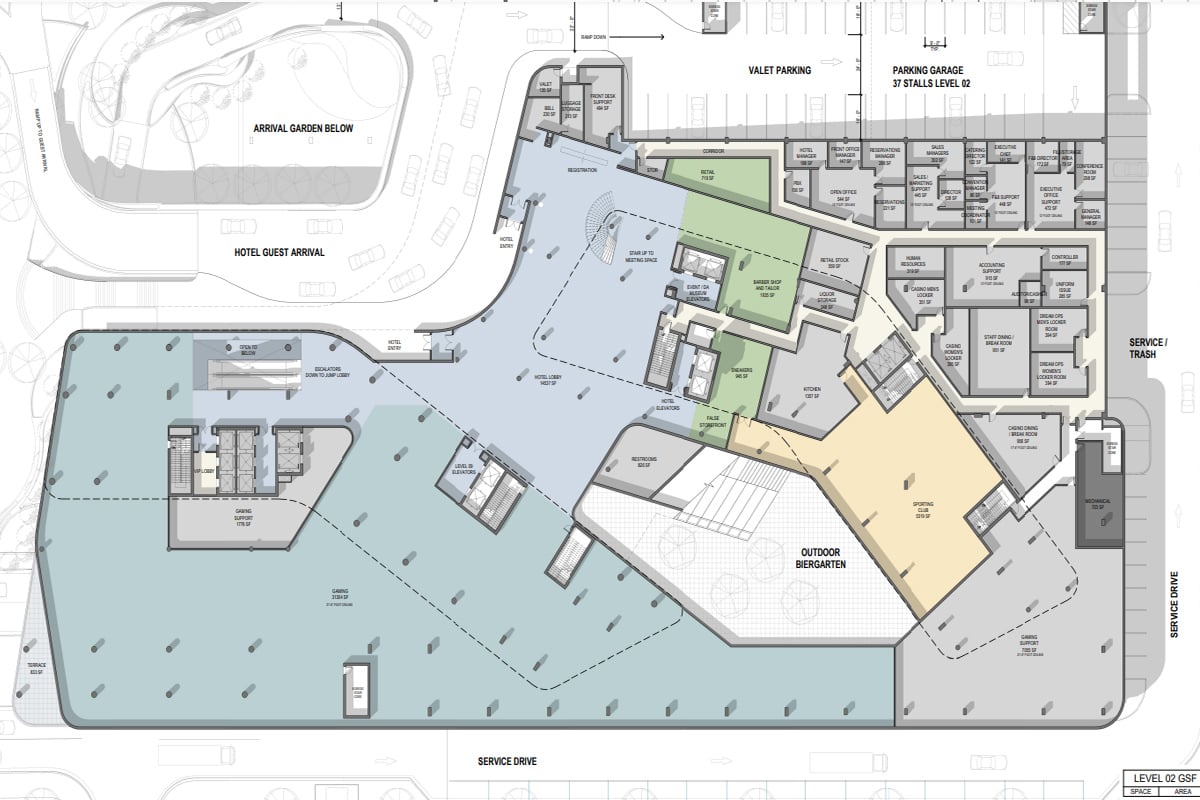 Level 3 of the hotel features ballrooms, restaurants, a digital art gallery and pool area. There's also a speakeasy. Like you thought we'd leave that out.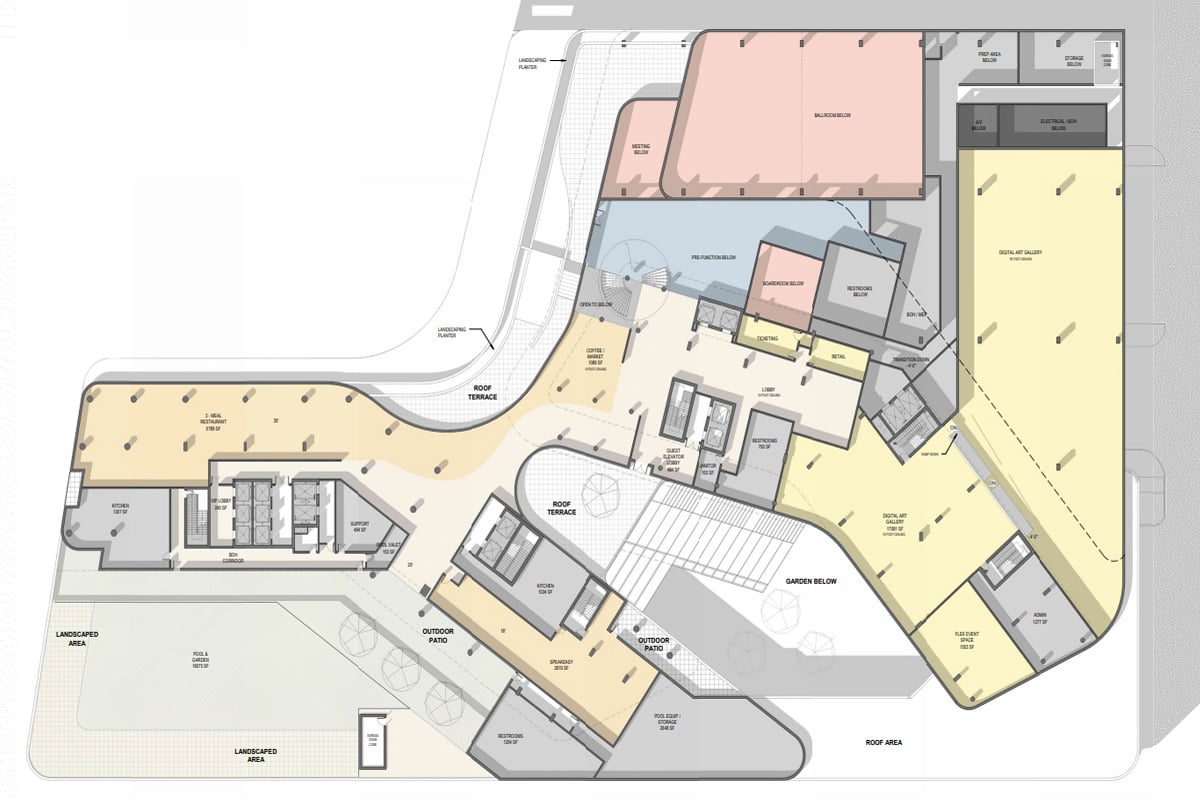 Jumping up to the ninth floor, there's a Tulum Bar & Restaurant, additional gambling space, a dayclub pool deck and a "non-operational, stationary helicopter prop," presumably as a decorative flourish.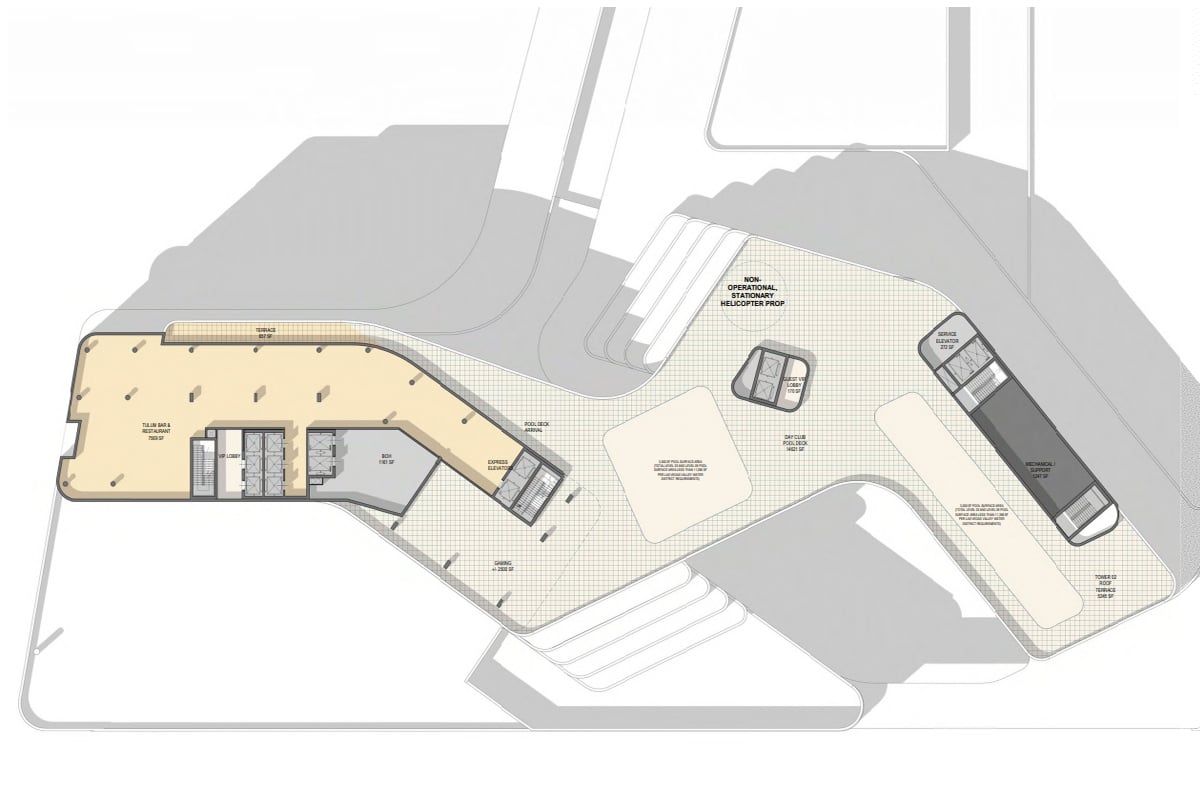 It's worth noting Dream has an existing relationship with Tao Group, so that might telegraph who could operate the hotel's nightlife offerings and dayclub.
Floor 19 has some fancy exclusive access spaces, including an "Owners Lounge/Library," a "Private Membership Club" and "Owner's Club," along with an "Owner's Lounge Terrace."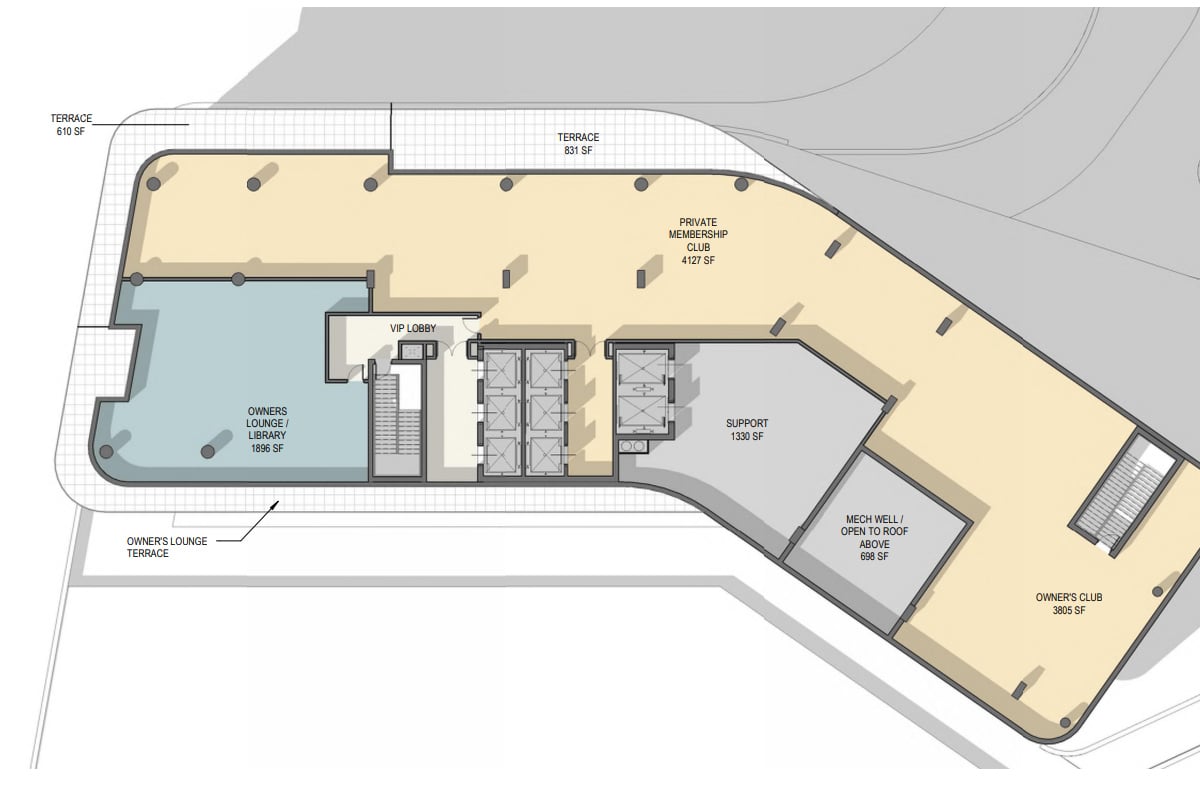 Dream Hotel is expected to cost about $545 million to build.
Construction was originally scheduled to start in 2021, with a completion date in 2023. We assume delays were pandemic-related, and Dream Las Vegas is expected to open in 2024.
Dream Hotel Group operates 16 hotels at the moment, so it's looking like this project is actually happening.
Big thanks to our friend Peter Bijlsma for passing these planning documents along.
We're sure to hear more details about Dream Hotel at the groundbreaking in July, so check back for all the latest scoop about this new casino resort planned for the Las Vegas Strip.