Manchester City is seeking a record fourth straight Premier League title in the 2023-24 season.
The Citizens are coming off their first Champions League title following a 1-0 win over Serie A's Inter Milan.
The 2023-24 Premier League odds favor Manchester City winning their third straight title.
On Friday, August 11, Manchester City will open their English Premier League title defense against Burnley at Turf Moor in Lancashire. The three-time defending EPL champions are heavy -350 favorites to debut this season with a win. Also, Manchester City is favored to repeat in the EPL with -140 odds, at BetUS, to win the 2023-24 Premier League title.
Manchester City is on the heels of another Premier League championship after finishing atop the table in the 2023-24 campaign. The Citizens finished at 28-5-5 with 89 points. Arsenal and Manchester City were the only clubs to finish with more than 80 points.
It wasn't a bad season for Arsenal, but their mark of 26-6-6 and 84 points put them out of reach. Arsenal is the most likely squad to upset Manchester City for the Premier League title, according to oddsmakers at BetUS.
Following Manchester City, Arsenal has the second-best odds to win the league championship at +400 odds. Liverpool, who won the Premier League in 2020, is the third at +800. They are the only club in the past six years that has won the Premier League besides Manchester City.
If Manchester City would have won in 2020, they'd be on a six-year winning streak. Manchester United won the Premier League in five out of six years from 1996 to 2001. City has an opportunity to do one year better than Manchester United, and also break an EPL record.
Manchester City Eyeing EPL Record
Get Exclusive Access to Winning Sports Betting Picks for Free
There has never been a team in Premier League history to win four consecutive titles. As dominant as Manchester United has been in their history, they have never won four consecutive championships in a row.
If Manchester City pulls it off this season, they will go down as the only club to win in four straight years. And according to the 2023-24 Premier League odds, Manchester City will be celebrating another title this season.
However, no one has ever accomplished the feat in the Premier League's 31-year history because it isn't easy. In the 2001-2002 season, Manchester United was favored to win their fourth straight title. However, it didn't work out, as Arsenal spoiled the party.
The Gunners will have an opportunity to do the same to Manchester City this season. If we are looking at this season by the talent on the rosters, Manchester City deserves to be the betting favorite.
As long as Erling Haaland stays healthy and in good form, The Citizens are the obvious choice to win the 2023-24 Premier League campaign.
Erling Haaland Favored To Win Golden Boot
The Norwegian superstar is the top player on the 2023-24 EPL Golden Boot odds. Haaland has -160 odds to score the most goals in the Premier League. He cruised to the 2022-23 Golden Boot award after a stellar campaign for Manchester City.
Haaland netted 36 goals to finish well ahead of Tottenham Hotspur's Harry Kane, who had a strong season, but still finished six goals behind. Haaland became the third member of Manchester City to win the coveted award.
The marathon is just getting started… Thank you for the support yesterday 🙏🏻 pic.twitter.com/cbwef8ewBq

— Erling Haaland (@ErlingHaaland) August 7, 2023
Last season, the young 23-year-old had quite an impressive trophy collection. In addition to winning the Golden Boot, Haaland was the 2022-23 EPL Player of the Year, 2022-23 EPL Young Player of the Year, and 2022-23 FWA Footballer of the Year.
Haaland's stat line was awfully impressive to earn these awards. He scored 36 goals, eight assists, and five yellow cards in the regular season. In the 2023 Champions League, Haaland showed that he is currently the most valuable footballer in the world.
In an incredible display, Haaland scored 12 goals and one assist in 11 matches. What Lionel Messi is doing in Major League Soccer is impressive. However, Haaland dominated the Premier League and then rolled through the Champions League to lead Manchester City to a title.
Kyle Walker Remaining At Manchester City After Rescinding Bayern Munich Deal
Kyle Walker is not going anywhere, at least not yet. Following a verbal agreement with Bayern Munich, Walker flip-flopped and ultimately decided to remain with Manchester City. Regarded as one of the best right backs in Europe, Walker's presence on the pitch is important for the club.
Walker informed Bayern Munich that he was remaining with Manchester City for at least another season. He reportedly rescinded the offer from Bayern Munich after having meetings with boss Pep Guardiola. Guardiola noted that Walker is an important fixture of the club:
"We want him to stay because he wants to stay. We will do everything. Replacing these two would be so difficult."
The other player Guardiola was referring to was Bernardo Silva. Currently, Silva is weighing his options, as Barcelona is reportedly in hot pursuit of the Portuguese midfielder. Barcelona would like Silva on a loan, but it is not going to be cheap.
Both Walker and Silva have been integral pieces of the Manchester City roster over the three EPL title runs. Guardiola is aware of how important their presence is and has been advocating hard for them to stay with The Citizens.
Walker will stay with Manchester City for at least the next year, while we await word on Silva's status. The most likely scenario is that Silva will remain in England for a run at a fourth consecutive title. At -140, the odds are favoring that it will happen in 2024.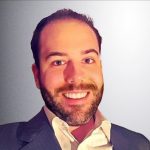 Content covered on TSG: Blog and News
Related Articles