Your ears are about to get more action than we have in forever. It's the Vital Vegas podcast, episode 153.
In this installment, we delve into a new players club perk from Station Casinos, charms. Part NFT, part quest and competition, part social gaming, Station is gameifiying gambling and we've got all the details.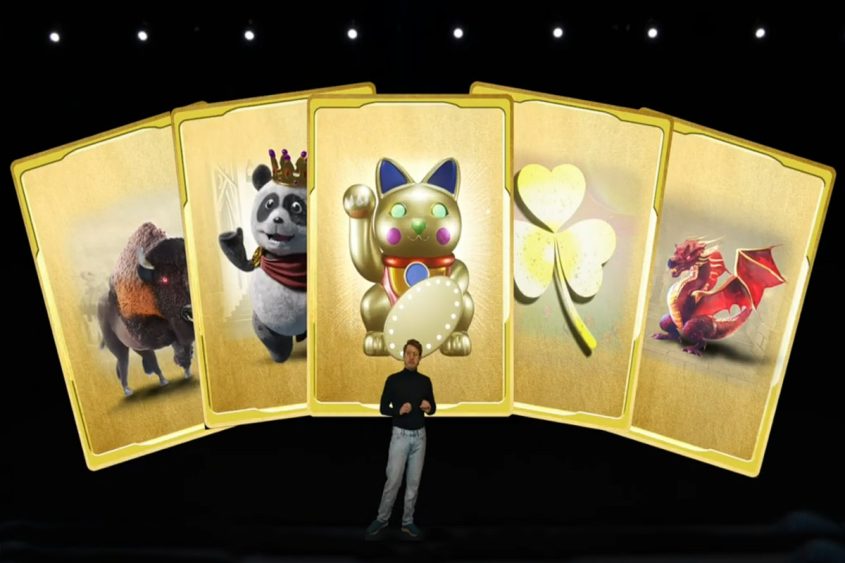 We'll also jump into all the Las Vegas scoop with reckless abandon and chest waders, always required when talking about Las Vegas.
You'll get all the latest about stories we broke: Adele's residency extension at Caesars Palace, Wahlburgers moves into the Burger Bar space at Mandalay Bay and the closure of Stripburger at Fashion Show Mall.
We'll talk about a recent kerfuffle about a "no gang colors" sign at Binion's. Here's the seemingly innocuous post that inspired local news stories both terrible and baffling.
This was sort of a thing before, but now it's a thing-thing. pic.twitter.com/8HSeMO5lAB

— Vital Vegas (@VitalVegas) March 23, 2023
We also touch upon the myths around casino carpeting.
There's also a perfunctory round-up of news: Horseshoe is officially Horseshoe, Station Social opened at Caesars Palace, Rouge Room opened at Red Rock, Dream stalls, Hard Rock's guitar is approved, French bulldogs become the most popular breed of dog in Las Vegas, Hearthstone closes at Red Rock (April 30), Life is Beautiful's line-up was announced, Banger Brewing closed, sainthood nominee Jose Andres is bringing two new restaurant concepts to The Strip, and much more.
We also play a fun game: What's the first thing that springs to mind when you hear the name of a Las Vegas casino? The answers are telling, and it's not always the thing you'd predict. Our "Listicle of the Week" gets the ball rolling with The Steakhouse at Circus Circus, "Absinthe" at Caesars, BBQ at Ellis Island, Mac King at Excalibur, coin slots at El Cortez and the laughing Buddha at The Cal.
There are lots of Las Vegas podcasts, but the Vital Vegas podcast is the one we think of first as we're recording the Vital Vegas podcast!
Take a listen, or download the podcast wherever you download podcasts. And if you don't listen to podcasts, what do you do with all that free time?
Recent Stories…