The 2023 NCAA Men's National Player of the Year is returning for his senior season after he contemplated entering the NBA Draft.
Edey has opened as a convincing betting favorite to win his second John R. Wooden Award for the most outstanding men's college basketball player.
After losing to No. 16 seed Fairleigh Dickinson in an opening-round shocker, Purdue has the second-best odds to win the 2024 NCAA Men's National Championship.
According to the latest 2024 Wooden Award odds at BetUS, Zach Edey is not expected to have much competition this season. The 7-foot-4 Canadian is the odds-on favorite to win the 2024 John. R Wooden award at +175. He is well ahead of the field as Kansas' Hunter Dickinson has the second-best odds at +700.
Edey will use up his final year of eligibility to return to West Lafayette, Indiana. After weighing his options, Edey ultimately made the decision to put the NBA off for another year.
The native of Toronto was a catalyst for Purdue's Big Ten Championship in 2023. Edey registered 22.3 points, 12.9 rebounds, and 1.5 assists per game. He shot at a high clip, as he towered over opponents in the paint for a 60.7% field goal percentage.
Edey's greatest asset was his size advantage at the rim. While he is much more than just an imposing figure, Edey collects a lot of buckets by towering over everyone in the paint. Victor Wembanyama is a similar height as Edey, but the Frenchman has uncanny athleticism for 7-foot-4.
𝒯𝐻𝐸 𝐵𝐸𝒮𝒯 𝒫𝐿𝒜𝒴𝐸𝑅 𝐼𝒩 𝒯𝐻𝐸 𝒞𝒪𝒰𝒩𝒯𝑅𝒴

Zach Edey is the 2023 @jerseymikes Naismith Men's College Player of the Year 🏆 pic.twitter.com/LigAy7QahK

— Naismith Awards (@NaismithTrophy) April 2, 2023
Edey Winner of Several 2022-23 Season Accolades
This past year, the big man cleaned up on the award circuit in college basketball. He won several of the top awards, including the 2023 Wooden Award. In addition to the top honor bestowed on Edey, he was the 2022-23 Men's Naismith College Player of the Year.
Edey became the first Canadian, and player of Chinese heritage, to win the Naismith Player of the Year award. With Edey grabbing the Wooden Award and Naismith Award, he notched the two greatest honors in college basketball.
Additionally, Edey was named the Pete Newell Big Man Award and Kareem Abdul-Jabaar Award winner. Naturally, Edey scored big when it came to the Big Ten awards, as well. He was voted the 2022-23 Big Ten Player of the Year by conference coaches and the media.
There aren't any more individual accomplishments for Edey to win. However, leaving college as a back-to-back Wooden Award and Naismith Award winner certainly has a good ring to it. Will this help Edey's draft stock at the 2024 NBA Draft?
The fact that Edey was projected as a second-round draft pick had something to do with his decision to go back to college. Currently, most mock drafts and projections for next year's NBA Draft are telling a similar story.
If Edey can extend his shooting range, he will see his draft stock rise. Also, his one-on-one face-up offensive game leaves something to be desired. Despite all of his personal accolades in college, he is not a can't-miss prospect for NBA scouts.
Get Exclusive Access to Winning Sports Betting Picks for Free
Purdue Expected To Reach 2024 Final Four
Last season, the Boilermakers were favored to win the East Region going into the 2023 NCAA Tournament with +260 odds. They were coming off a 29-6 season and the Big Ten Championship entering their Round 1 showdown against Fairleigh-Dickinson as the No. 1 seed of the East.
For only the second time in NCAA Tournament history, a No. 16 seed beat a No. 1 seed. There were many brackets that had Purdue getting upset before the Final Four. However, dropping out of the tournament against the Northeast Conference's Fairleigh-Dickinson was a shocker for everyone.
Purdue was a -23.5 point favorite over Fairleigh Dickinson, making this the largest point spread upset in March Madness history pic.twitter.com/mgLqqzcco7

— College Basketball Report (@CBKReport) July 1, 2023
Thanks to Edey's return to West Lafayette, the Boilermakers are near the top of the 2024 NCAA Men's Final Four odds at BetUS. Purdue has the second-best odds to reach the Final Four in 2024.
At +400, the Duke Blue Devils at +375 are the only team with shorter odds of reaching the Final Four. The Kentucky Wildcats and UConn Huskies are tied with the third-best odds at +500. In other words, Edey and the Boilermakers have a lot of pressure to deal with after folding in the opening round a season ago.
A few months before the season tips off, Purdue's 2024 NCAA Men's Tournament odds are the second-best in college basketball. Duke and Kansas are co-favorites at +1100, while Purdue isn't far behind at +1200.
Hunter Dickinson Distant Second Behind Edey
The most likely college basketball player to win the 2023-24 Wooden Award not named Edey, is Hunter Dickinson. The former Michigan Wolverine transferred to the Kansas Jayhawks after failing to satisfy his NIL requirements.
The All-American admitted he made a selfish decision and that money was a factor in transferring to Kansas. We can't blame him for his honesty. Along with reportedly making more money at Kansas, he goes to a team that is in a much better position to win the national title.
Michigan had a down season and did not reach the 2023 NCAA Tournament following a disappointing campaign. Dickinson had a rock-solid season as the 22-year-old senior tallied 18.5 points, 9.0 rebounds, and 1.5 assists per game.
He goes to Lawrence to play on a Jayhawks team that is going to be in the national spotlight every week. Dickinson has a very good supporting cast around him that should help provide him with good looks at the hoop.
His defensive numbers have steadily improved in his career, as the 7-foot-1 forward averaged 1.4, 1.5, and 1.8 blocks in three seasons at Michigan.
If Edey is injured or buckles under pressure this season, Dickinson could be a leading Wooden Award candidate in 2024. Dickinson's 2023-2024 Wooden Award odds at +700 puts him a mile behind Edey at BetUS, but there might be some value there. Duke's Kyle Filipowski is third on the board to win the 2024 Wooden Award at +750.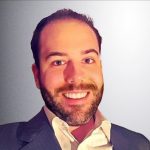 Content covered on TSG: Blog and News
Related Articles