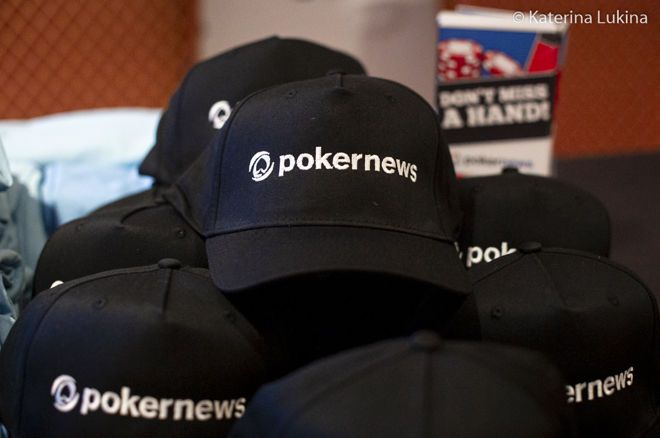 Last year marked ten years since PokerNews started publishing predictions ahead of the World Series of Poker (WSOP), and with just under three weeks to go they're back again ahead of the 2022 WSOP.
With the WSOP moving to its new home on the Las Vegas Strip at Bally's (soon to be the Horseshoe) and Paris, we asked nine members of the PokerNews team for their thoughts and predictions.
This year we spoke to: Senior Content Manager Yori Epskamp, Senior Commercial Manager Ben Cundall, US Executive Editor and former WSOP bracelet winner Chad Holloway, European Executive Editor Will Shillibier, Live Reporting Manager Shirley Ang, Live Reporting Executive Matt Hansen as well as staff editors Matthew Pitt, Jon Sofen, Calum Grant and Connor Richards.
2022 World Series of Poker Hub
Bookmark this page! All you need to know about the 2022 WSOP is here.
Which established pro will finally win their first bracelet this year?
Yori Epskamp: Alex Foxen
Ben Cundall: Allen Kessler
Chad Holloway: Roland Israelashvili is the WSOP's all-time leader for number of cashes. He's won eight WSOPC rings but still doesn't have a bracelet. I think this is the year he finally breaks through and gets the job done.
Will Shillibier: I know for a fact that at least one other contributor will say Dan Smith, but it's really hard to look past him after the career he's had. I mean, he even tweeted how he was ready to "degen WSOP" later this summer.
Shirley Ang: Gianluca Speranza
Matt Hansen: Chris Brewer
Matthew Pitt: I'd really love to see Shannon Shorr get the proverbial monkey off his back; he has 146 WSOP cashes without any gold!
Jon Sofen: I've been saying Dan Smith each year since about the 1972 WSOP, so I'm sticking with that pick.
Calum Grant: Isaac Haxton
Connor Richards: Shannon Shorr. With over $10 million in live tournament earnings and no bracelets to show for it, now is Shorr's time.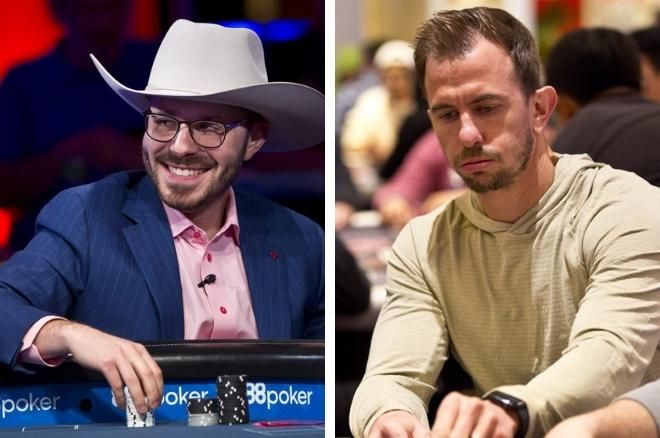 ---
Read More: Ten Years of PokerNews WSOP Predictions
---
How many players will enter the $5m GTD $500 Housewarming?
Yori Epskamp: I think it'll be a nice field with high numbers, so I have to go with 20,469.
Ben Cundall: 13,984
Chad Holloway: I think it'll be big but nowhere near record-breaking. I'll go with 12,318 entries, enough to clear the guarantee and keep everyone happy
Will Shillibier: Historically I've not been very good with these number-based questions, so let's randomly go for 20,000 on the nose
Shirley Ang: 17,333
Matt Hansen: 15,650
Matthew Pitt: The event has a resemblance to the BIG 50 from 2019, which paid out more than $13 million, so this should have no trouble in reaching the $5 million guarantee. Let's pluck a number out of thin air…25,260!
Jon Sofen: 15,985
Calum Grant: The Reunion saw around 12,500 last year and no post covid and a bigger gaming space, I wouldn't be surprised if it hit 16,000.
Connor Richards: 14,000. I like that number.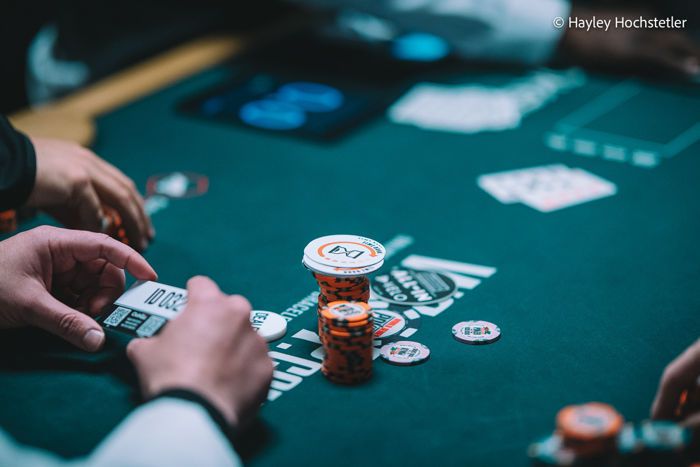 Free to Play Slots in the US
How many players will enter the 2022 WSOP Main Event? (2019: 8,569 / 2021: 6,650)
Yori Epskamp: As much as I want this to be the biggest one ever, I don't think we're going to reach it this year. However, we'll get close to the massive field of 2019 again, and I'm shooting for a healthy 8,000.
Ben Cundall: 8,774
Chad Holloway: The pandemic obviously stymied growth, however with less restrictions I think this year will be headed back in the right direction. I'll go with 7,919 players.
Will Shillibier: I'm going for 9,000 exactly. It's going to be a big one!
Shirley Ang: 8,333
Matt Hansen: 7,965
Matthew Pitt: The WSOP Main Event always seems to weather any storm surrounding it and shows impressive figures. I'm cautiously optimistic that we will see a larger attendance than 2021 but not as large as 2019. 7,294.
Jon Sofen: 8,999. I am fairly confident the 2022 Main Event will be the biggest ever
Calum Grant: I think we'll see a record. It's a lot of new firsts for the WSOP so I think that the inaugural year at Bally's will be the biggest WSOP ever with around 9,000.
Connor Richards: I'm guessing the Main Event player count will surpass both 2021 and 2019 numbers given how strongly live poker has rebounded after the pandemic. Let's go ahead and say 9,100.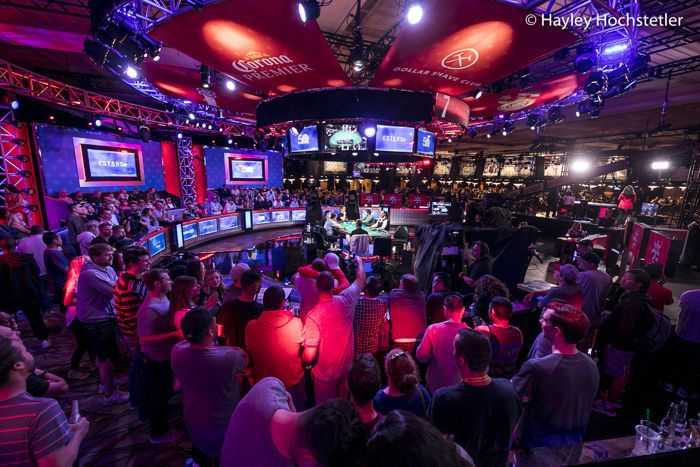 ---
What will 2022 be 'The Year Of'?
Yori Epskamp: The Year Of "Man, The Rio Wasn't That Bad After All"
Ben Cundall: The Year of Parking Complaints
Chad Holloway: The Year of the Change
Will Shillibier: The Year of Strip Dining Options
Shirley Ang: The Year of Multiple Female Bracelet Winners. We can hope right
Matt Hansen: The Year of Going to the Wrong Casino for your Tournament
Matthew Pitt: The Year of Cheating Allegations
Jon Sofen: The Year of Missing the Rio Parking Lot
Calum Grant: The Year of Broken WSOP records
Connor Richards: The Year of Publicly Outing Cheats and Scammers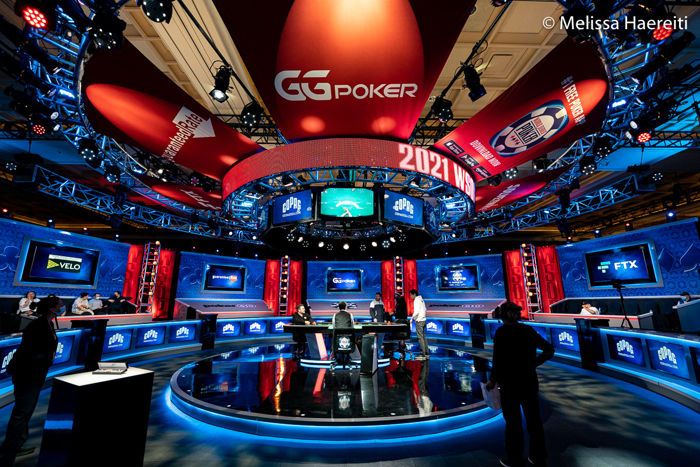 ---
Related: 5 Poker Tournaments You Don't Want to Miss at the 2022 WSOP
---
Who will win WSOP Player of the Year?
Yori Epskamp: I think this will be Joao Vieira's year. I feel he's still slightly under the radar among the masses, but the dude is amazing and puts in ALL the work.
Ben Cundall: Robert Mizrachi
Chad Holloway: Daniel Negreanu always goes hard for it, and he comes close every year. He'll compete once again and I think in 2022 he gets it done to become a three-time WSOP POY winner.
Will Shillibier: Joao Vieira
Shirley Ang: Joao Vieira
Matt Hansen: Ryan Leng
Matthew Pitt: I'll go with Shaun Deeb who won the award in 2018 and always seems to be there or thereabouts
Jon Sofen: Brian Rast. He's motivated to make the Poker Hall of Fame and crushing it at the WSOP this year might get him to that goal next summer
Calum Grant: Toss up between Shaun Deeb and Daniel Negreanu for me, they're always up there each and every series
Connor Richards: Ryan Leng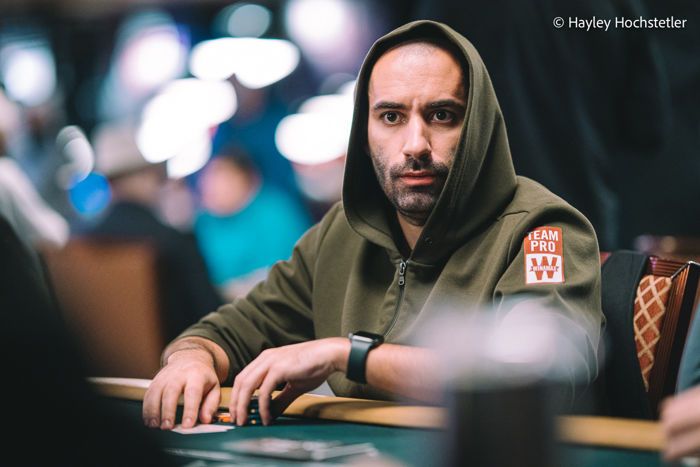 ---
What's more likely? Phil Hellmuth's 17th bracelet or Daniel Negreanu's 7th?
Yori Epskamp: Negreanu's seventh has been long overdue.
Ben Cundall: Hellmuth
Chad Holloway: Can I go with both, because I honestly believe that's what is going to happen? If I had to choose one I'll say Negreanu as he's overdue.
Will Shillibier: Neither need any more time on the spotlight than they currently occupy, but I'll lean towards Negreanu on this occasion.
Shirley Ang: Hellmuth
Matt Hansen: Hellmuth
Matthew Pitt: I'm going to go with Negreanu here, but it will be an interesting battle for sure.
Jon Sofen: About equal I'd say, but I'm more interested in how long Hellmuth will have Negreanu blocked on Twitter
Calum Grant: I think Negreanu's seventh bracelet is more likely but you can never rule out white magic.
Connor Richards: Hellmuth's 17th. Bracelets are Hellmuth's oxygen and his ego demands that he adds another to his resume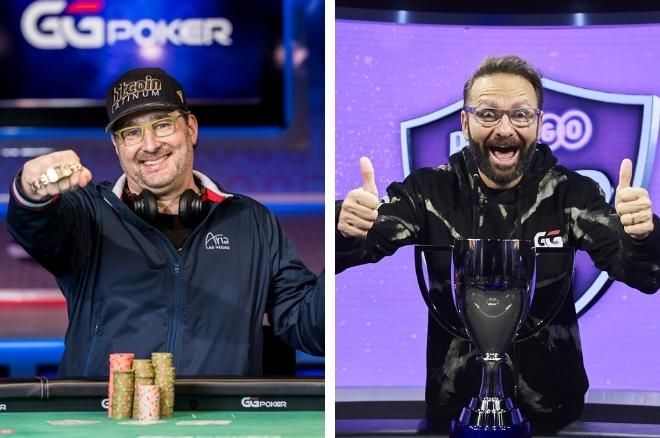 ---
Which former WSOP Main Event champ will add to their gold bracelet collection?
Yori Epskamp: Koray Aldemir. Not only one of the nicest guys on the circuit, but also a legit top tier player who's been crushing high rollers years before winning the Main. Question remains: once you've won the big one, how big is the drive still?
Ben Cundall: Joe McKeehen
Chad Holloway: Koray Aldemir was a great player long before he won the Main Event in 2021, and he's going to show why he's one of the best by following that victory up with a second bracelet
Will Shillibier: I think Koray Aldemir has a good shout. He's definitely been playing more than some players after they've won the Main Event.
Shirley Ang: Joe McKeehen
Matt Hansen: Joe McKeehen
Matthew Pitt: Joe Cada has won three bracelets since taking down the 2009 WSOP Main Event, so he is the obvious choice in my opinion.
Jon Sofen: Hellmuth's going to play more events than any other past champ, so clearly it's him
Calum Grant: Hossein Ensan. Already put in a super deep run at EPT Prague Main Event. He's the top pick for me.
Connor Richards: Joe McKeehen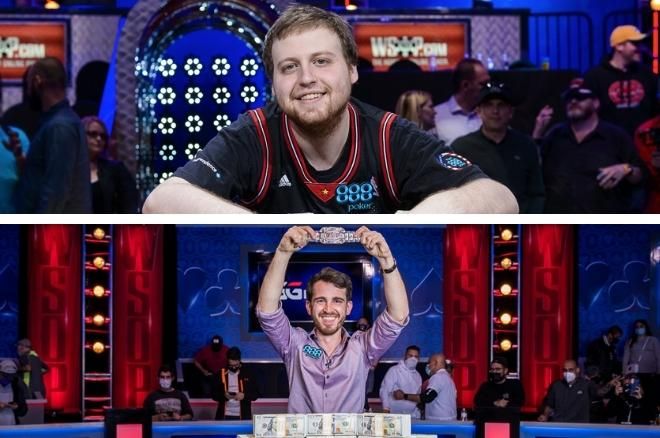 ---
Who will win the $50,000 Poker Player's Championship?
Yori Epskamp: Joao Vieira
Ben Cundall: Phil Ivey
Chad Holloway: Dan Cates has the capabilities to go back-to-back.
Will Shillibier: Julien Martini
Shirley Ang: Benny Glaser
Matt Hansen: Dan Cates
Matthew Pitt: Brian Rast is my pick here. Winning this event for a third time, tying with Michael Mizrachi, would surely edge him closer to his goal of induction into the Poker Hall of Fame.
Jon Sofen: No way is The Grinder going a second straight year without winning it
Calum Grant: I'd like to see Erik Seidel win but with Phil Ivey on hot form, how is he not possible to rule out.
Connor Richards: Michael Mizrachi is the Poker Player's Championship GOAT. Let's see if he can get his name engraved on the Champion trophy for the fourth time.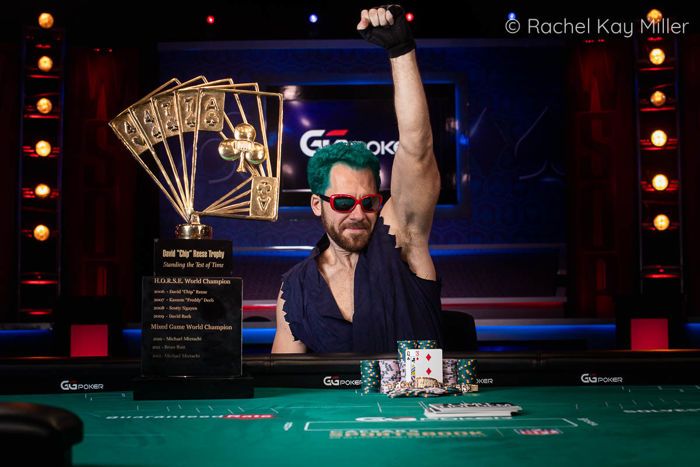 ---
Who will win the $250,000 Super High Roller?
Yori Epskamp: Alex Foxen
Ben Cundall: Cary Katz
Chad Holloway: Someone who'll no doubt be in action is Alex Foxen. He sat out the 2021 WSOP due to the vaccination requirement, so I expect him to return with fury. Hard to go against him in any high roller, so he's my pick.
Will Shillibier: Adrian Mateos to go back-to-back in the biggest buy-in event of the Series
Shirley Ang: Michael Addamo
Matt Hansen: Sean Perry
Matthew Pitt: The easy option here is to say one of the German contingent, but Michael Addamo will take this down.
Jon Sofen: I'm going to predict that one of the players who pays $250,000 to enter this tournament will win it. Really going out on a limb here.
Calum Grant: Adrian Mateos
Connor Richards: Michael Addamo. He's frequently cited as one of the most difficult players to play again on the high-roller circuit.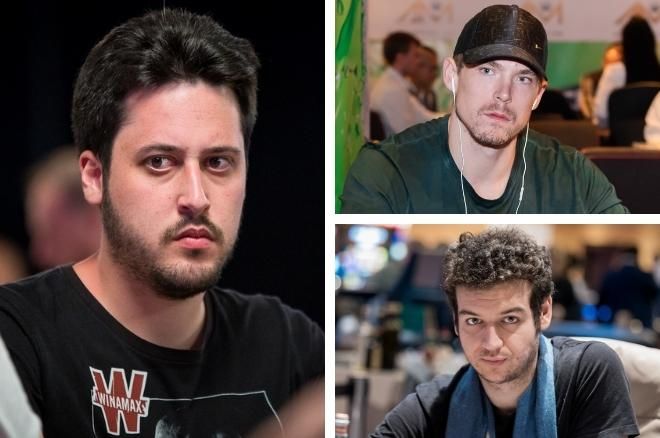 ---
Any other bold predictions?
Yori Epskamp: Mr. Beast and Ludwig will single-handedly launch another poker boom after hosting a cashgame for the ages. Get the camera's ready, PokerGO!
Ben Cundall: Biggest Main Event ever!
Chad Holloway: One of the benefits of the WSOP moving from the Rio to the Las Vegas Strip will be increased foot traffic. Spectators will inevitably wander in, and some of them may be inspired to jump into action. I think there will be at least one bracelet winner who didn't plan to play but moseyed on in and decided to just take a shot.
Will Shillibier: Winning three bracelets in Vegas in the same year is a real rare feat. Only five players have achieved it (Pearson '73, Hellmuth '93, Forrest '93, Ivey '02 and Lisandro '09) and the sweat if a player wins two and makes a third final table will be epic.
Shirley Ang: Everyone is going to be stacking their chips in 20s? Someone will win three bracelets this summer.
Matt Hansen: An online qualifier will win the Main Event
Matthew Pitt: We will see Bryn Kenney at the 2022 WSOP. Kenney is not a shrinking violet when it comes to facing the public and putting his point across. All the recent drama is the perfect backdrop for Kenney to play some WSOP events and perhaps win bracelet number two.
Jon Sofen: I expect this to be the largest WSOP ever given that there are a number of players who haven't been able to compete in live WSOP events since 2019. Plus, everyone's going to be excited to check out the new digs, for better or worse.
Calum Grant: Phil Hellmuth gets disqualified from a WSOP event.
Connor Richards: I think the move onto the Strip will be positively received by the majority of players. While leaving the Rio will take some getting used to, being on the Strip means more spectators, which means better promotion for the game and bigger fields down the road.