As many regular visitors to our site will know, few casino gaming experiences can match the thrills that can be offered by the roulette wheel.
More sophisticated than this straightforward game initially appears, there is so much to consider in relation to the game, from strategies and systems to the odds that are on offer. Then, there is the sheer excitement when the ball hits the wheel and the anticipation of whether you will win big. This is undoubtedly the main appeal of this popular and storied game.
However, when you are thoroughly immersed in some roulette action, do you ever stop to consider the incredible journey that the game has been on? It has been around for a very long time and has also managed to reinvent itself several times to remain a key part of our casino culture.
An Online Success Story
You only need to look at the current situation in casino gaming to see how successful roulette continues to be. Unsurprisingly, the game is still a major draw in many land-based casinos, while it has made the leap into online casino gaming as well.
Perhaps most notably, it has become a big part of the live casino sections that have emerged on most casino websites. The main aim of these live roulette options is to provide an authentic and immersive experience, with real-life dealers managing the action via a video stream. Casino sites do not just offer one version of roulette either, as many different takes on the game have popped up in the live casino space in recent years. For example, Mount Gold Casino includes several interesting variations on the classic game, including Live Speed Roulette, Lightning Roulette, and Auto Roulette Speed 2.
It is truly fascinating to see how roulette is continuing to thrive in the 21st century. There have been major developments in video gaming, mobile gaming and so many other areas in recent years, while fresh innovations like virtual and augmented reality are also attracting plenty of attention. Yet, many people clearly still love a classic gaming experience, and – make no mistake – roulette should certainly be regarded in that way.
Spinning Through the Years
The history of roulette probably goes back a lot further than many people realise. It is widely regarded that the game has been around for hundreds of years, with some suggesting that its story begins back in the 1650s and has a fascinating origin story.
The Crescent School of Gaming and Bartending explains that the roulette wheel was apparently invented by French scientist Blaise Pascal, who was attempting to create a perpetual motion machine. While he failed in his aim, he unwittingly created a game that went on to become a hit all over the world. The site adds that a zero was eventually included on the wheel to give the house a bigger edge, while a double zero was introduced when the game travelled across the Atlantic and made it big in the US.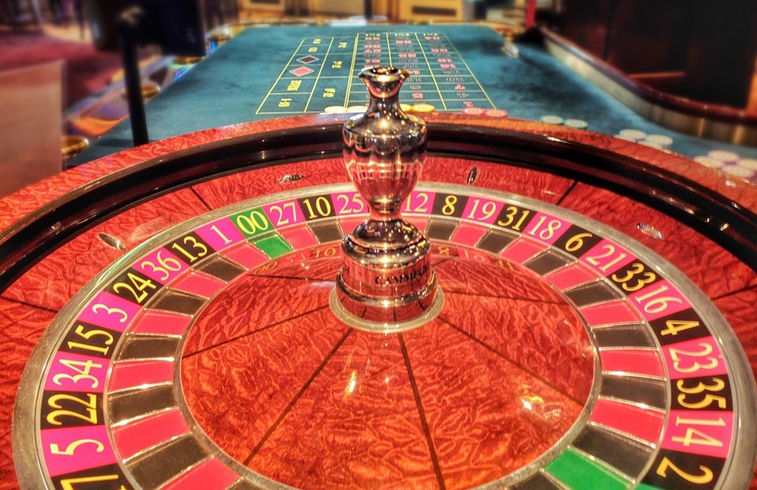 Of course, the rest, as the old saying goes, is history. Several forms of the game proved to be popular in casinos, while it eventually made its effortless move to the thriving online casino industry. Data published by Grand View Research in April last year revealed that the global online gambling market was worth around $53.7 billion in 2019. However, this is expected to rise even further in the future, with the study predicting that revenues will reach $127.3 billion by 2027. It added that high levels of internet penetration and the rising use of mobile phones for gaming purposes are driving the market's success at present.
­Changing with the Times
All in all, it is incredible to reflect on how roulette has changed with the times since it was first created. From its apparently accidental creation to its position as a key part of the online casino scene, the game has been on a remarkable journey. It has evolved and adapted time and time again to maintain its standing as a popular form of gaming.
But, what could be next for this absolute classic of the casino world? Well, it will be fascinating to see whether developments in both virtual and augmented reality ultimately have an impact on the next stage of roulette's evolution. They both offer lots of potential and the idea of playing a game of roulette via a headset does not seem so outlandish these days. There is certainly an appetite for it, as players continually seek both novel and increasingly interactive gaming options. 
While that is pure speculation right now, we are undoubtedly looking forward to roulette's next major reinvention. The game has endured for so many years and few players would bet against it remaining a popular casino choice for a long time to come.
To get the best free roulette systems that really work, see the top 5 proven roulette systems and the video series below. It's the best 100% free information for winning roulette you'll find. It's written by professionals who are really earning a living from roulette.