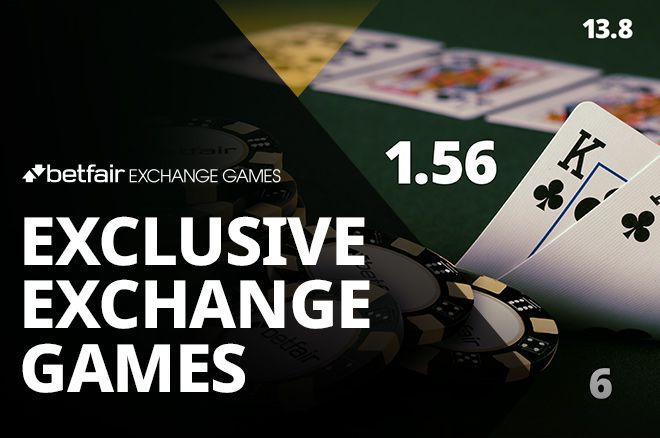 Betfair Exchange Games could be just what you need if you fancy a change from grinding online poker. These games combined Betfair's revolutionary betting exchange, poker, and casino games to create an exciting new format.
The poker players among you will probably be most interested in the Texas Hold'em game.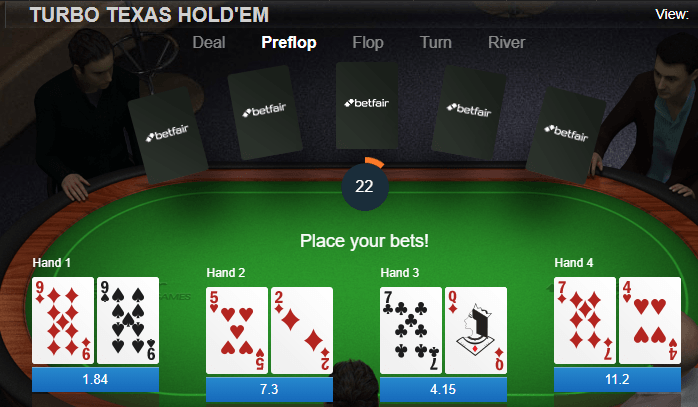 This game starts with the Betfair Exchange Games software dealing 13 cards face down, the five community cards and fou sets of hole cards. You can place a bet before seeing any of the cards if you wish.
Betfair turns over the hole cards and assigns odds to each of them, displayed as decimal odds. You can place a bet here on any of the holdings. The flop is then dealt and the odds of each starting hand changed to reflect their chances of winning. The turn is dealt and another round of betting takes place before the river is revealed.
You don't have to place a bet because you can lay a bet too. Laying a bet is betting that something will not happen. If you think the pocket kings aren't going to hold up, then lay them!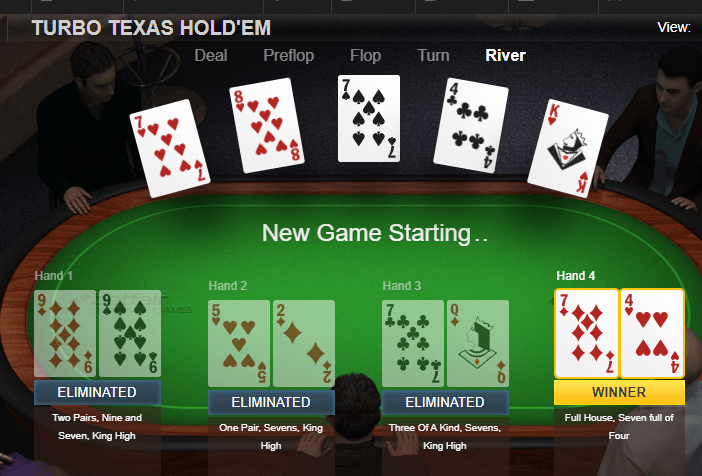 It's very much like a typical game of Texas Hold'em except you bet against the house instead of playing against opponents.
Play Betfair Poker on the New iOS App
Check Out These Other Exciting Exchange Games
There are five other Betfair Exchange Games to try when you get the chance. Omaha Hi is another extremely popular games, as are the casino games blackjack, baccarat, and Hi-Lo.
Horse Racing fans can get in on the action with Card Derby Racing. Four horses set off on a race and the race progresses by Betfair randomly dealing cards from a standard 52-card deck.
Horses move forwards a number of spots as depicted on the randomly dealt cards. If the card is a two through ten, the horse moves forwards that many segments. Jacks, Queens, and Kings also move the horse forwards 10 segments. Aces result in 11 segments forwards. The race ends when one horse completes 32 segments.
What Types of SNG Can You Play at Betfair Poker?
Create Your Betfair Account Today
Creating a Betfair account is super easy. Once you sign-up to Betfair Poker via PokerNews, you can use your account to play on any of Betfair's gaming products. Get your hands on a Betfair Poker account and the site matches your first deposit 200% up to a maximum of €200.
You'll also receive two €250 freeroll entries plus another four €1 general tickets once you've complete missions.