Assuming you read this blog religiously, this news won't come as a surprise.
We first shared word of a David Blaine residency at Resorts World back in Oct. 2021.
The story has been officially confirmed. Blaine's residency kicks off on Sep. 30, 2022.
As the kids say, boom.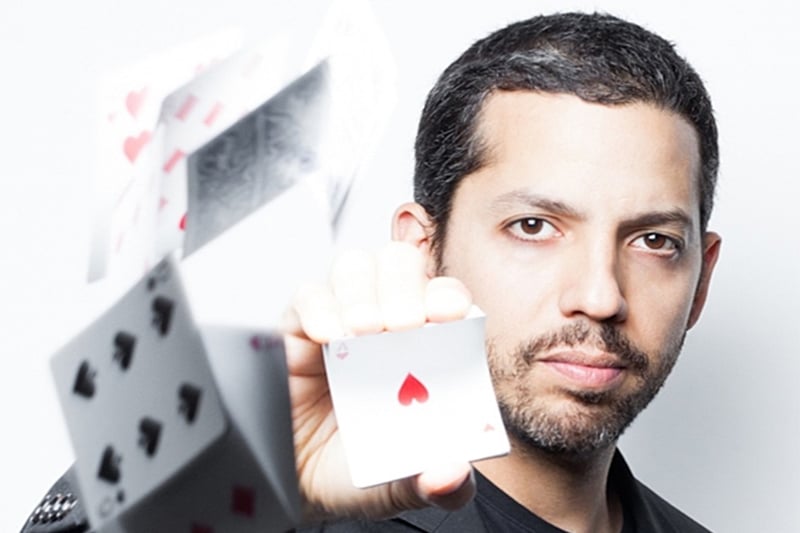 Few details about the show, dubbed "David Blaine Live," were provided in the news release about the residency, but it's David Blaine, anticipate magic and "death-defying stunts," all delivered with Blaine's trademark monotone (sorry, "low-key cool").
The mini-residency currently has six dates: Sep. 30, Oct. 1, Oct. 28, Oct. 29, Dec. 16 and Dec. 17, 2022.
The announcement news release took the opportunity to talk about Resorts World's new theater (apologies, "theatre"): "Exclusively programmed and operated by Concerts West/AEG Presents, the new, 5,000 capacity, Resorts World Theatre, which officially opened its doors on Dec. 1, 2021, is a multi-level concert and entertainment venue designed by the award-winning international design firm, Sceno Plus. The intimate venue, with the furthest (sic) seat only 150 feet from the stage, features unparalleled comfort, unobstructed sightlines and an unmatched immersive audio experience through more than 200 L-Acoustics speakers powered by L-ISA hyperreal technology."
Come on! We want more details about what David Blaine's going to yank out of his eyeballs.
Blaine first took the world by storm with his "Street Magic" special in 1997. Despite the shady editing trickery involved with his levitation, there's no denying the show knocked the magic world on its ass and shot David Blaine to stardom.
Beyond his magical powers, Blaine is also known for being an "endurance artist," with a number of stunts that gained worldwide attention for their audacity and high degree of WTF.
Blaine's been buried alive, frozen, put atop a pillar, drowned, shackled to a gyroscope and sent aloft with helium-filled balloons.
David Blaine is an expert at garnering attention, so his Resorts World show is likely to do just that.
Sorry, not sorry, to have ruined the surprise about David Blaine's residency at Resorts World. We look forward to checking it out.
Get tickets at the Resorts World Web site when they go on sale May 23, 2022.