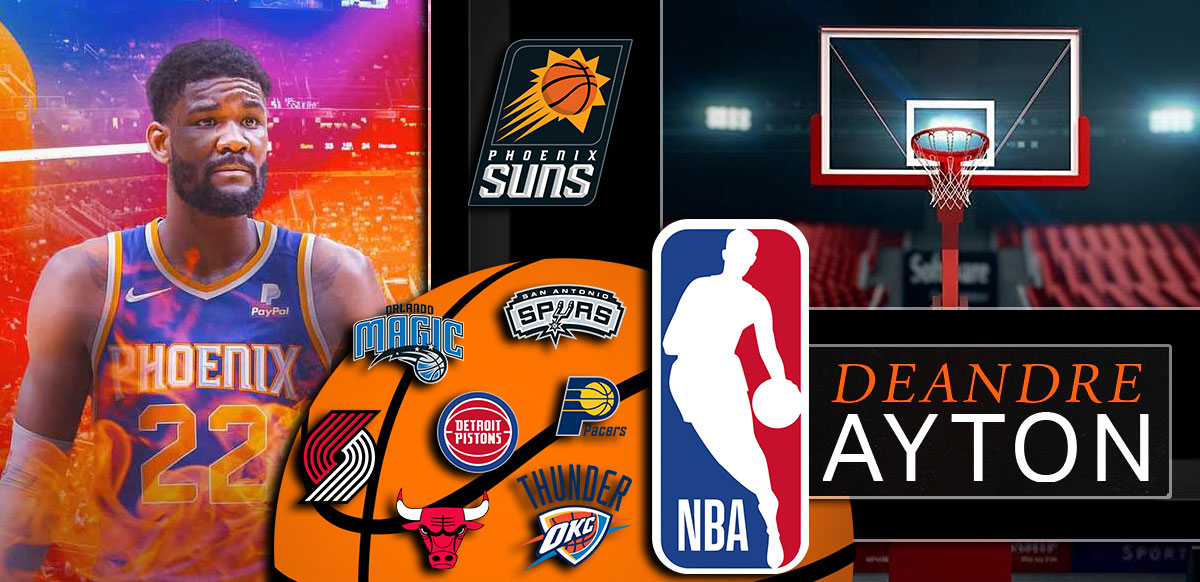 The Detroit Pistons are the top non-Detroit destination for Deandre Ayton next season.
Ayton will become a restricted free agent this summer after he and the Suns could not agree on a contract extension this season.
The former no. 1 pick was benched in the second half of the Suns' Game 7 loss to Dallas due to what head coach Monty Williams said was an "internal matter".
Despite not agreeing to a contract extension, Deandre Ayton was considered a lock to return to the Phoenix Suns next season.
Ayton wasn't satisfied with his contract last October and was pushing for a five-year max contract worth $172.5 million. The Suns weren't willing to make that offer and the deadline passed. Now Ayton will be a restricted free agent this summer and although the Suns would be the team to offer him the most money because they own his Bird rights, there are rumors that Ayton may have played his final game in Phoenix.
The best NBA betting sites still think that Phoenix is the top destination for Ayton next season but if not, the Detroit Pistons are the betting favorites to land his services. According to online sportsbook BetOnline, the Pistons are even-money favorites to be Ayton's non-Phoenix destination.
Monty Williams Says "It's Internal"
Deandre Ayton, Monty Williams had cryptic 'internal' drama during Suns debacle https://t.co/9OYcWsRq5s pic.twitter.com/0olRn3yte3

— New York Post (@nypost) May 16, 2022
Ayton was benched in the second half of the Suns' Game 7 blowout loss to the Dallas Mavericks. The former no. 1 pick played in only 17 minutes and scored only five points with four rebounds. When head coach Monty Williams was asked about Ayton's benching after the game, Williams played coy about the issue and merely said "it's internal". Ayton meanwhile wasn't around to answer questions in the post-game press conference.
Although it was not captured by the TV cameras, witnesses said that Ayton and Williams had a confrontation at the Suns' bench prior to his benching in Game 7. The two allegedly had to be separated by the Suns' other coaches as their argument turned heated. According to one witness, Williams asked Ayton if he wanted to play. Ayton's reply was inaudible to the fan but after that exchange, Williams took Ayton out of the game for good.
Suns guard Devin Booker was also asked by reporters about Ayton after the game, and part of D-Book's answer was "whatever happens, happens" which left everyone with more questions than answers about Ayton's future with the Suns.
Odds on Ayton's Next Team
#Pistons top the odds on Deandre Ayton's next team, if it's not the #Suns, from @betonline_ag pic.twitter.com/v6EQaMkLWj

— Rod Beard (@detnewsRodBeard) May 17, 2022
After the Pistons, the Orlando Magic are next at 2/1 odds. While Orlando won't provide Ayton with the best opportunity to contend for a title, he will surely get a lead role with the rebuilding Magic. Orlando won the 2022 NBA Draft lottery and will add another key piece to the team to join Cole Anthony, Jalen Suggs, Franz Wagner, Wendell Carter Jr., Jonathan Isaac, and Markelle Fultz.
The San Antonio Spurs are next at 3/1 and he would be paired with another young star in Dejounte Murray. Meanwhile, the Indiana Pacers are listed at 4/1 after Indiana reportedly discussed an Ayton trade with the Suns before the last trade deadline. The Portland Trail Blazers are next at 6/1 because their starting center Jusuf Nurkic has been injury prone. The OKC Thunder are also listed on the BetOnline odds board at 8/1.
The Pistons, Magic, Spurs, Pacers, Blazers, and Thunder all have Top 10 picks in the upcoming draft which could be a key bargaining tool for a sign-and-trade deal involving Deandre Ayton. It remains to be seen though if the Suns will let Ayton go but considering what happened to them, and Ayton in Game 7, the sportsbooks are letting the rumors fly.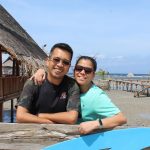 Shane grew up watching the Magic & Bird rivalry but ended up rooting for Detroit's Bad Boys team in the 1990s NBA. He loves to tell sports stories and has been writing about sports since high school. When Shane isn't busy jotting down his thoughts, he's just chillin' at home with his wife Rocelle and their two dogs named Horry and Fisher. He recently added a new family member, adopting a handsome retired K-9 named Ranger.