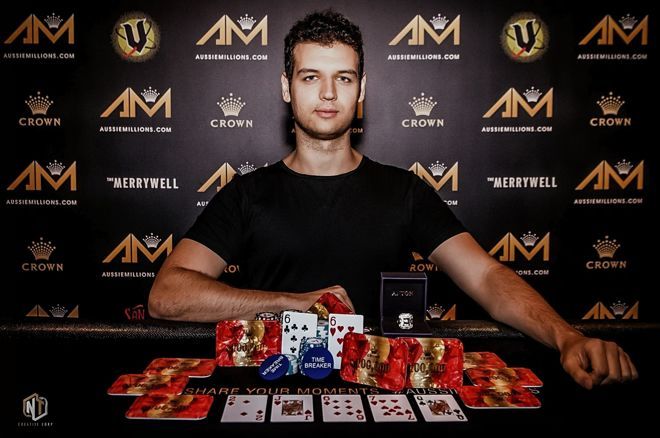 Michael Addamo is considered to be one of the best poker tournament players of his generation. There are few titles that Addamo hasn't won during his long and illustrious career.
On October 27, Addamo returns to the Super MILLION$ action at GGPoker as the final table's chip leader. Should he be the last man standing once the dust settles, he'll have secured his fourth Super MILLION$ title. Let that sink in for a moment, Addamo will have won this $10,300 buy-in event on four occasions. Some poker players go their entire careers without an outright victory. Addamo isn't just some poker player, however.
Super MILLION$ Final Table Chip Counts
| Place | Player | Country | Prize |
| --- | --- | --- | --- |
| 1 | Michael Addamo | Canada | 3,221,339 |
| 2 | Artur Martirosian | Russia | 2,859,117 |
| 3 | MrGambol | Austria | 2,815,750 |
| 4 | Niklas Astedt | Canada | 1,737,093 |
| 5 | Mark Radoja | Canada | 1,180,578 |
| 6 | Joao Vieira | Luxembourg | 1,050,602 |
| 7 | Georgios Manousos | Cyrpus | 866,053 |
| 8 | Nator | Mexico | 836,705 |
| 9 | RRomashka | Russia | 832,763 |
*countries reflect what is shown in the GGPoker lobby
Check out the GGPoker Final Table Livestream!
Be sure to watch the final table live on Twitch!
Addamo sits down at the ridiculously stacked final table armed with 3,221,339 chips. He's played all 20 Super MILLION$ events to date and has now cashed five times. Four of those cashes have seen him reach the final table, and three of those final tables have resulted in victories! Wow.
His first Super MILLION$ victory came on June 30 when he banked $393,261. Less than a month later, on July 21, he won again for $534,664. August 16 saw victory number three happen and Addamo reeled in $392,925.
The Aussie just loves this event. Some $1,342,516 of his $3,189,619 GGPoker winnings stem from the Super MILLION$. Victory today would see Addamo collect another $324,053. The man is a machine!
While Addamo is in the driving seat at the restart, he has a bunch of extremely talented players hot on his heels.
Buy and sell MTT action for free at GGPoker
Martirosian Looking For Second Super MILLION$ Title
Russia's Artur Martirosian excelled on Day 1 and bagged up 2,859,117 chips when the curtain came down. This is Martirosian's second final table appearance, his first was on August 9. What happened then? He got his hands on the $442,184 top prize.
Martirosian is guaranteed at least $42,435 wherever he finishes at the final table. He'll have a rail of at least 26 GGPoker players as he sold 13% of his action at 1.1 markup before the tournament started.
Back-to-Back Final Table Appearances for MrGambol
Don't write off the chances of Austria's "MrGambol" who is gunning for glory. This is only the second Super MILLION$ MrGambol has played and it's his second final table appearance. You may recall MrGambol finished second to Ole Schemion last week and netted $246,440 as a result.
Astedt Has His Sights Set on His First Super MILLION$ Title
Fourth place at the restart belongs to the online poker legend that is Niklas Astedt. The Swede is the world's number one ranked online poker tournament player and is an absolute beast. It's worth tuning into the GGPoker Twitch stream just to watch the cards-up coverage of Astedt's play!
Astedt has played all but one of the Super MILLION$ and this is his seventh in-the-money finish and his third final table appearance. Fourth place is the deepest Astedt has run in one of these huge events, that happened on August 2 and his prize weighed in at $158,886. Could this be the week that Astedt finally gets his hands on the Super MILLION$ title? We wouldn't bet against it happening, that's for sure.
GGPoker Super MILLION$ "Building a History"
First Super MILLIONS Final Table Appearance For Mark Radoja
It's taken 14 attempts but Mark Radoja has finally reached a Super MILLION$ final table. The man from Ontario, Canada is a two-time WSOP bracelet winner and a superb online poker tournament grinder with almost $3 million in winnings at GGPoker alone. This is Radoja's fifth cash in this high-stakes event, with his previous deepest run ending in an 11th place finish on October 18. That won Radoja $32,272. Third place of better would see Radoja beat his biggest GGPoker cash of $161,377, his reward for triumphing in a $10,000 Blade event during the GGSeries.
Joao Vieira Is Running Hot Going Into Day 2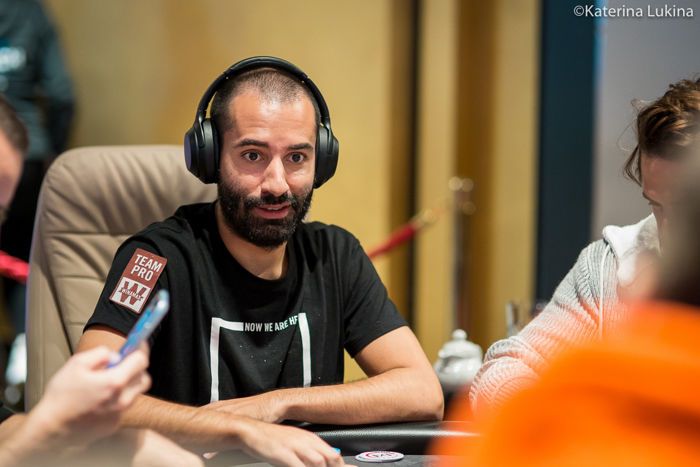 Going into the final table on a high is Joao Vieira. He finished third in the $525 buy-in High Roller MILLION$ for $129,391 while navigating his way to what is his second Super MILLION$ final table. Vieira has bought into this event on 18 occasions and has now cashed eight times. $309,730 is the prize money he's secured from his Super MILLION$ exploits so he's nicely in profit. That profit could soar if he manages to get a foothold and climb from his starting position of sixth in chips.
Georgios Manousos Has Won This Event Previously
Cyrpus' Georgios Manousos Sotiropoulos has some work to do at the restart because his 866,053 chips put him in eighth place. Manousos has only played three of these events but two of those, including this entry, have resulted in final table appearances. The first final table Manousos reached happened on October 11 and saw him emerge victoriously to claim the $344,408 top prize.
Satellites: The Hardest Way to Make the Easiest Living
Nator Returns For Another Bite at the Cherry
Only two other players have fewer chips than Manousos and "Nator" is one of them. Nator reached the final table last week and had to make do with the $69,169 seventh-place prize. He'll be hoping to build a stack from the moment the first cards are pitched so he can go at least one place deeper than his previous best result in the Super MILLION$, a third-place on September 27 that was worth $228,917. If anyone can turn around their fortunes in this event is the high roller regular Nator.
From Russia With Love; Turning a $100 Satellite into a Shot at $324,053
Bringing up the rear is Russia's "RRomashka" with 832,763 chips in his arsenal. This is RRomashka's seventh appearance in the Super MILLIONS and their second cash. They finished 90th in the WSOP edition of the Super MILLIONS on September 6 and banked $39,744. The Russian is guaranteed at least $42,435 from this tournament, which is a superb return considering they won their seat via a $100 satellite! We know who the neutrals will be rooting for.
October 27 Super MILLION$ Final Table Payouts
| Place | Prize |
| --- | --- |
| 1 | $324,053 |
| 2 | $251,336 |
| 3 | $194,937 |
| 4 | $151,193 |
| 5 | $117,266 |
| 6 | $90,952 |
| 7 | $70,542 |
| 8 | $54,713 |
| 9 | $42,435 |
Join GGPoker and Choose One of Two Awesome Bonuses
Download GGPoker via PokerNews, deposit $20 and get $100 in rewards!
You'll get $40 in free tickets over the first six days following your eligible deposit, no strings attached! All free tickets awarded as part of this promotion will expire after 30 days
| Day | Instantly Credited Tickets | Extra All-in Or Fold Challenge |
| --- | --- | --- |
| Day 1 | $9.50 in Spin & Gold Tickets | Play 100 AoF Hands – Get $2 Cash |
| Day 2 | $5.00 in Spin & Gold Tickets | Play 200 AoF Hands – Get $4 Cash |
| Day 3 | $4.00 in Spin & Gold Tickets | Play 300 AoF Hands – Get $6 Cash |
| Day 4 | $5.00 in Spin & Gold Tickets | Play 400 AoF Hands – Get $8 Cash |
| Day 5 | $6.50 in Spin & Gold Tickets | Play 500 AoF Hands – Get $10 Cash |
| Day 6 | $10.00 in Spin & Gold Tickets | Play 1,000 AoF Hands – Get $15 Cash |
But to grab up to $60 in additional rewards, simply play All-In or Fold on each of a six days. Hit the daily hand targets to claim up to $45 in cash. Complete all 6 AoF Challenges and get a $15 GGMasters Satellite Ticket on Day 6!
If you simply want a matched bonus offer, you can do that instead.
With a matched bonus, GGPoker matches the amount of your eligible deposit dollar-for-dollar, up to a maximum of $600. This matched amount is credited to your bonus balance, which unlocks into cash as you play. $5 will be unlocked for every $20 paid in net rake/tournament fees. You'll have 90 days to unlock your bonus balance into cash.