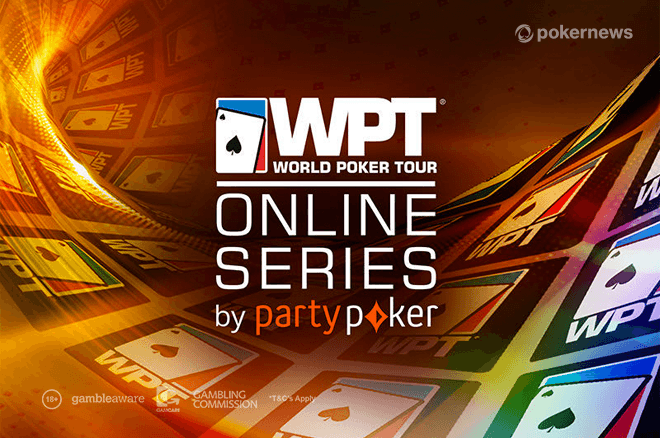 The inaugural WPT World Online Championships (WOC) was all the rage at partypoker the past two months with over 34,000 unique players getting into the action from July 17 to Sept. 24.
To say the WPTWOC was a success would be an understatement as the festival attracted 285,846 total entries and 34,811 unique entries to generate a festival total prize pool of a whopping $100,746,145. Five players were awarded prizes exceeding $1 million.
Dreams came true for many players at all bankroll levels. This was in no small thanks to the plethora of satellite running for each event throughout the series allowing players the opportunity at a life-changing payday for a fraction of the buy-in.
To put everything into perspective, a total of 45,605 touraments seats were won in satellites. This means nearly one out of every six players in WPTWOC events won their seats.
94 Different Nationalities Participate in WPT WOC
It wasn't just the satellite grinders that got into the action since there were 19,655 unique satellite qualifiers out of the 45,605 satellite winners.
Players around the world didn't shy away from the action with 94 different nationalities cashing in the online poker festival.
However, this doesn't tell the complete story as players from the United Kingdom dominating the leaderboards throughout the festival nearly one out of five (19 percent) of the event winners waving the Union Jack flag.
"We are delighted that the WPT World Online Championships has created so many success stories," partypoker Managing Director, Tom Waters said. "The focus for the series was delivering quality, well-structured events that would give satellite players great opportunities to compete with the best players in the world and the results speak for themselves. We look forward to working with the WPT again and sticking to the values that we believe bring the best live poker events online."
Satellite Winners Win Big
The WPTWOC featured many big buy-in events but was also catered to lower stakes players with each event featuring plenty of satellites.
As we already mentioned, players responded in a big way and were a big part of the field in every event.
This couldn't be more evident as it was in the WPTWOC $10,300 Main Event with seven of the nine players that reached the final table through satellites including Victor Simionato who qualified for just $22 and parlayed that into a life-changing $391,257 for an impressive fifth-place performance.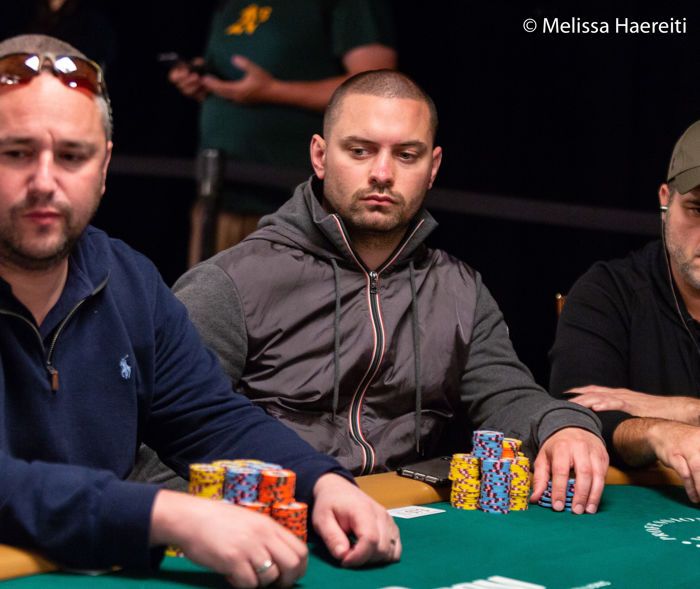 Meanwhile, Phil Mighall added to his impressive resume by shipping this prestigious event for $1,550,298. Mighall defeated Teun Mulder (second – $1,396,969) after the duo agreed to a heads-up deal to flatten the payouts.
Read More: Phil Mighall Triumphs in the WPTWOC Main Event ($1,550,298)
More Uplifting Stories from the Mini Main Event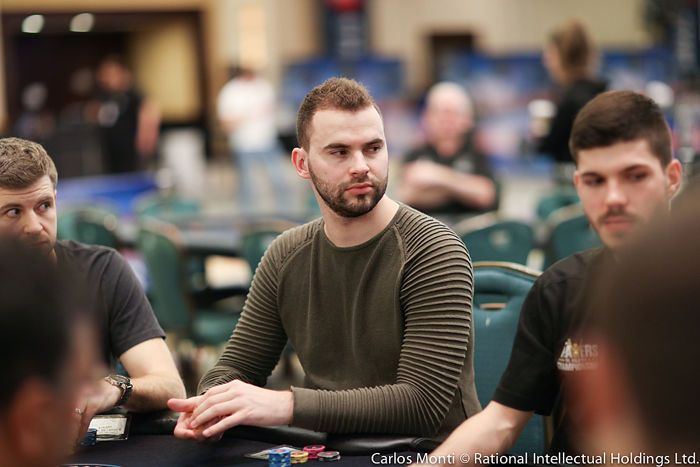 More amazing stories took place during the WPTWOC Mini Main Event with five of the nine players at the final table qualifying via value-added seats.
Renan Carlos Bruschi shipped the event for $504,582 after agreeing to a four-way deal at the final table.
However, Bruschi didn't take down the biggest prize in this event. This honor belonged to Arturs Balodis, who took third place for $535,269. Balodis won his seat in a $55 Gladiator event and made it count in big way.
Meanwhile, Nichita Verbitchii qualified to the Mini Main Event from an $11 buy-in Terminator tournament. Like Balodis, he also made his value-added seat count as he parlayed this into a runner-up performance in the Mini Main Event worth $339,607.
Luiz Constantino also impressed by shipping the WPT Micro Main Event for $148,985 from just a $109 buy-in.
Charlotte Godwin Scores Big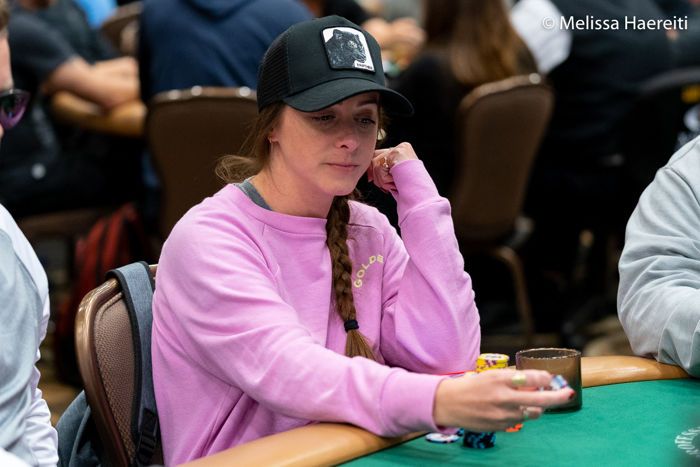 Many poker players dream of playing an event with a $102,000 top prize. What about a $102,000 buy-in that was featured in the WPTWOC Super High Roller Championship?
This is out of the range of just about every player's bankroll but partypoker gave players the opportunity of a lifetime to get in on the action for just $109.
This is exactly what Charlotte Godwin did and she made the most of it. Not only did Godwin claim a seat into the Super High Roller but went on to take third place for a huge haul of $620,000. According to partypoker, Godwin almost hit the rail empty-handed in seventh place but she rivered an ace to stay alive.
While Godwin did make the podium, there were two other players that won seven-figure scores in this event.
Michael Addamo shipped the event for $1,284,114 after defeating partypoker Ambassador Isaac Haxton in heads-up play. Haxton also walked away with a massive prize of $1,216,286 thanks to a heads-up deal with Addamo.
Read More: Michael Addamo Wins WPT WOC $100,000 Super High Roller After Heads-Up Deal
WPTWOC Championships Leaderboards Award $100K
The WPT World Online Championships leaderboards awarded $100,000 to the biggest winners during the festival. Players earned points in all events, including the side events, featuring a buy-in of at least $320.
Players earned points when finishing in the money based on a formula using the finishing position, the buy-in, and total field size of a qualifying event.
It was a two dog race between Artur Martirosian and Scott Margereson heading into the final event, the WPTWOC Mini Super High Roller. In an exciting finish, both players made it to the final table with Margereson just 18.25 points behind Martirosian.
Martirson sealed the deal for the $50,000 top prize on the leaderboard after Scott Margereson bailed out in sixth place for $47,500. Margereson also collected a $10,000 haul for finishing runner-up on the leaderboard.
This wasn't the end for Martirson as he put an explanation point on his leaderboard win by shipping the Mini Super High Roller for a cool $230,000.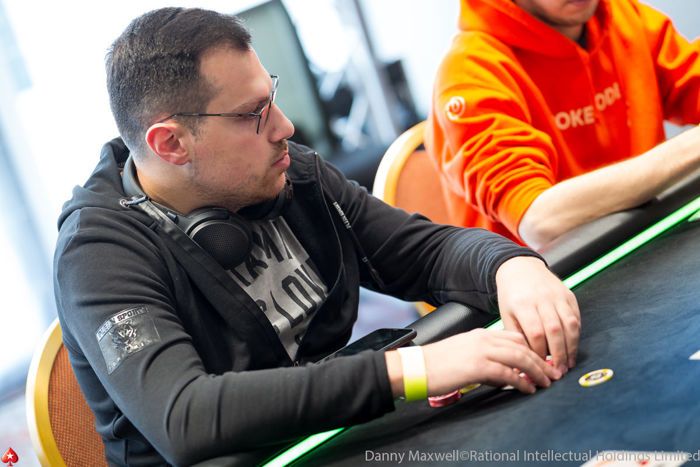 Final WPTWOC Player of the Championship Standings
| Place | Player | Points | Prize |
| --- | --- | --- | --- |
| 1 | Artur Martirosian | 430.87 | $50,000 |
| 2 | Scott Margereson | 377.94 | $10,000 |
| 3 | Phil Mighall | 329.32 | $5,000 |
| 4 | Dimitar Danchev | 299.80 | $3,000 |
| 5 | Roberto Romanello | 297.96 | $2,000 |
| 6 | Kristen Bicknell | 270.02 | $1,000 |
| 7 | Mikita Badziakouski | 265.70 | $1,000 |
| 8 | Andrey Kotelnikov | 264.18 | $1,000 |
| 9 | Teun Mulder | 250.59 | $1,000 |
| 10 | Thomas Boivin | 246.36 | $1,000 |
WPT Rising Star Leaderboard
partypoker also hosted the WPT Rising Star Leaderboard to reward lower stakes players with only events and side events with buy-ins of $300 or less qualifying for the standings.
This wasn't a volume based leaderboard as only the 10 best scores from each player would contribute points towards the standings.
Constantino's previously mentioned victory in the WPT Micro Main Event was the main catalyst to him claiming the top spot at the WPT Rising Star leaderboard to bank the $10,000 top prize.
Falling just shy of the top spot was partypoker Ambassador Patrick Leonard, who had to settle for the runner-up leaderboard prize of $6,000.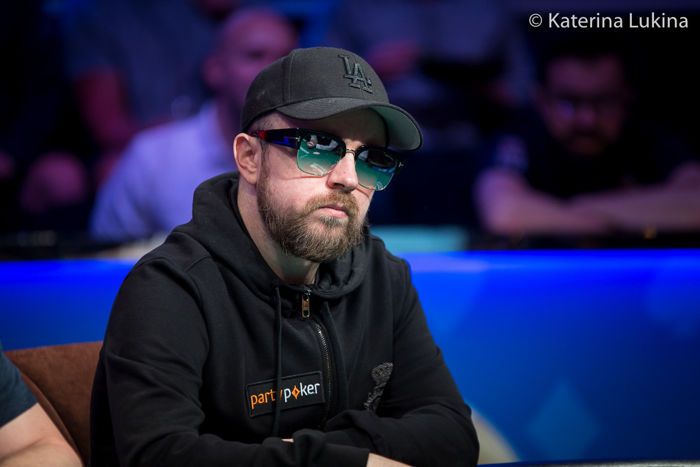 Final WPTWOC Rising Star Standings
| Place | Player | Points | Prize |
| --- | --- | --- | --- |
| 1 | Luiz Constantino | 298.39 | $10,000 |
| 2 | Patrick Leonard | 261.44 | $6,000 |
| 3 | Vycheslav Nikulin | 251.04 | $3,500 |
| 4 | Andres Ojeda | 234.88 | $2,000 |
| 5 | Gabriel Merenda | 229.18 | $1,000 |
| 6 | Julian Selinger | 222.16 | $500 |
| 7 | Boris Angelov | 219.75 | $500 |
| 8 | Vojtech Susta | 206.52 | $500 |
| 9 | Fabio Sperling | 206.16 | $500 |
| 10 | Diogo Gomes | 201.87 | $500 |
Six Players Earn More $1 Million!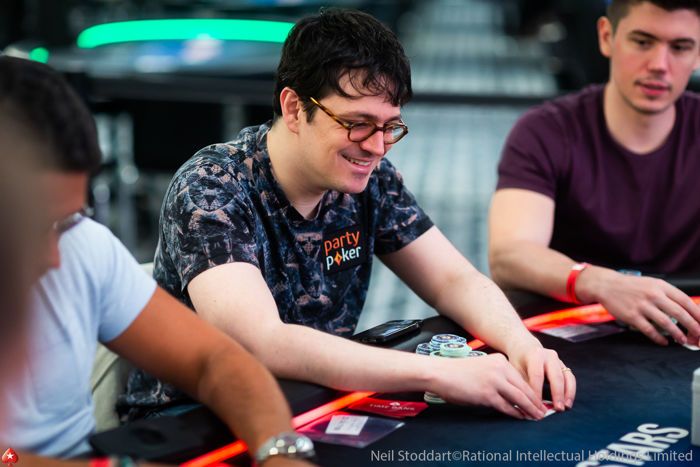 Six players impressively added more than $1 million to their bankrolls during the WPTWOC.
But, Team partypoker's Isaac Haxton was the only player to impressively add more than $2 million with a $2,078,490 boost to his bankroll. Closest on Haxton's tail were Mighall with $1,695,010 and Martirosian with $1,556,746.
The WPT was proud to host the inaugural WPT World Online Championships at partypoker.
"The WPT World Online Championships have marked a new milestone for the WPT and partypoker, and the response from the players throughout the series has been overwhelming," said WPT VP Europe Hermance Blum. "We take a lot of pride bringing the unique feel of the WPT to the online felts."
Blum's reaction should come as no surprise as the series was designed to replicate a live poker experience with real names used in all events and a maximum of two Day 1s for the championship events in the series, with a maximum of one re-entry allowed per day.
This is on top of the fact that all bankrolls were catered for with a many events and side events along with the huge presense of satellite winners.
"partypoker promised to cater for all bankrolls, offering micro, mini and main events for all championship events, as well as an extensive satellite program," Blum said. "It was incredible to witness so many amazing life-changing stories, where people turned low buy-ins into six and sometimes seven-figure prizes; that is poker truly at its best!"
Play in Special Team partypoker Freerolls
All the leaderboard prize money won by members of Team partypoker is been given back to partypoker players in the form of freeroll tournaments.
Freerolls are been create bearing each of the Team partypoker pro's name, so there'll be five tournaments for you to enter. All you need is a real money partypoker account to be able to play.
Download partypoker via PokerNews, make your first deposit $10 and partypoker will give you $10 worth of tournament tickets over the next week. Increase that deposit to at least $20 and $30 worth of tournament tickets are all yours.