The film industry has used poker to drive the plot of many different movies as the thrilling game is full of high-intensity moments and has a way of keeping viewers on the edge of their seats. After all, there's nothing like watching your favourite A-list stars sit around a table bluffing and playing competitively for a huge prize pool. Here we take a look at some of the most memorable poker scenes from over the years.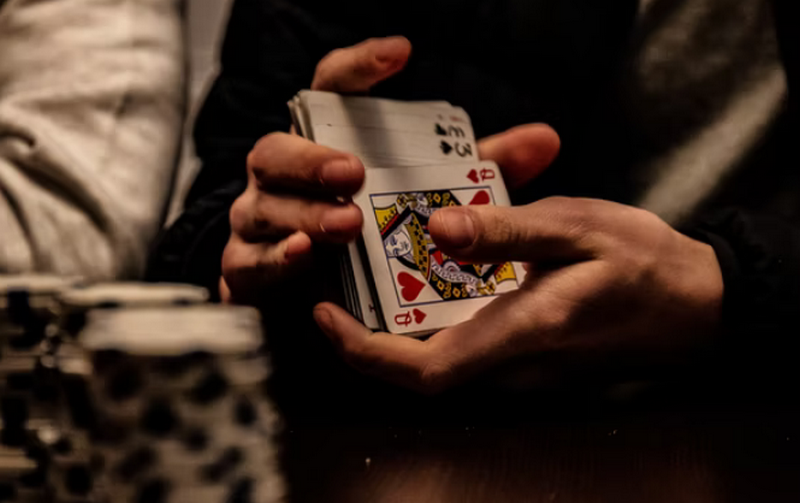 Mike Defeats KGB in the Grand Finale
Anyone that knows anything about poker in pop culture knows that Rounders is the most famous poker movie ever made, having amassed a whopping $8.8 million at the box office in its first three days of release. A film focused exclusively on the strategic card game, this 1998 drama tells the story of Mike McDermott (played by Matt Damon) who is an avid poker enthusiast that plays high-stakes games, the biggest of which comes at the very end of the movie. Here, Mike takes on his biggest competition, a man named Teddy KGB (played by John Malkovich). In the final moments of their game, Mike goes all-in, turning the table to his advantage and proudly taking home the cash pot. It's hard to find another poker scene as nail-biting as this one.
James Bond Goes Head-to-Head with Le Chiffre
When viewers hear the lines 'Bond… James Bond', they know automatically they are in for a wild cinematic ride. For over seven decades, the handsome British spy has been venturing out on daring, action-packed missions to defeat his arch nemeses and keep their evil plans under wraps. In the 2006 blockbuster hit Casino Royale, the storyline is no different. 007 must face-off against the villainous Albanian banker Le Chiffre in a grueling, high-stakes game of Texas Hold'em in order to bankrupt him and save the world from impending doom. Just when it looks like the game is going to Le Chiffre, Bond reveals an incredible hand in the final moments – a straight flush sequence that leaves both his opponent and the viewers stunned.
Although this is a fictional movie scene that may have gone differently in real life, there's no denying that it is a memorable moment as Bond comes out on top and Le Chiffre walks away with his tail between his legs. Nowadays, anyone can learn how to play like Bond with poker online that connects both experienced and novice players to a variety of games around-the-clock. One thing's for certain – thanks to this scene, Casino Royale will always remain one of the best Bond installments.
Rusty Teaches the Squad How to Play Poker
Who doesn't love a movie jam-packed with award-winning actors? The first installment in the hugely successful film trilogy, Ocean's Eleven features a star-studded cast that sees George Clooney, Bernie Mac, Brad Pitt, Casey Affleck, Don Cheadle and more team up together in a daring mission to ransack three of Las Vegas' most famous casinos at the same time. However, if they want their scheme to go smoothly, they must fit in with the rest of the regular patrons that are playing games out on the casino floor.
That's where Rusty (played by Brad Pitt) comes in. In one of the film's first poker moments, Rusty teaches the entire squad some fundamentals behind the game, and most importantly: 'Leave emotion at the door'. This group meeting is both practical and hilarious, as the calm and confidence of Rusty Ryan fills the entire room.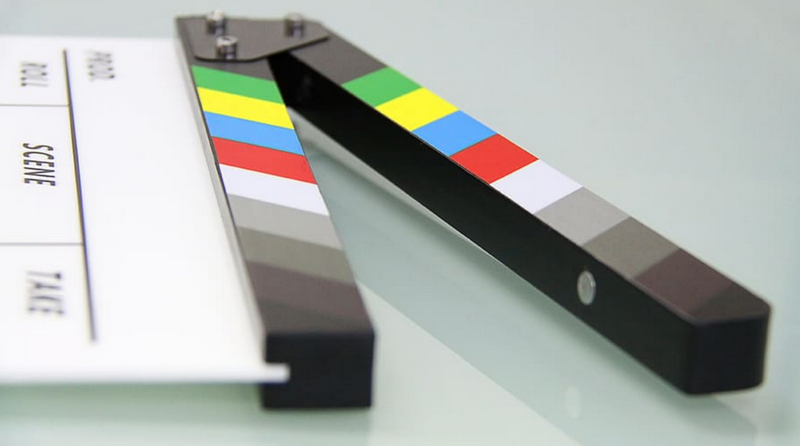 Maverick Achieves the Ultimate Poker Hand
Going back to 1994, the Western comedy Maverick featuring Mel Gibson and Jodie Foster depicts one of the most suspenseful poker games in film and, of course, it takes place in the very last scene to maximize the intensity factor. When Maverick (played by Gibson) is finally forced to reveal his cards, he shows the table a royal flush, also known as the best hand in the game. It's clear that this is a fictional movie, but that hasn't stopped fans from dreaming of attaining their own royal flush in real life.  
So, there you have it! Four new motion pictures to add to your list. However, if you prefer another game like roulette over poker, be sure to check out this article that details more famous scenes but focused on the French 'little wheel'. 
To get the best free roulette systems that really work, see the top 5 proven roulette systems and the video series below. It's the best 100% free information for winning roulette you'll find. It's written by professionals who are really earning a living from roulette.