It's another rough-and-tumble (translation: hastily slapped-together) episode of the podcast voted "Most Likely to Help With Your Insomnia."
First up, we chat with Jonathan Jossel, CEO of downtown's Plaza casino. Plaza delivered a cavalcade of announcements about some dramatic additions to its offerings, and Jossel lays out the plans.
Plaza's announcements included a new bar, Carousel Bar (set for the hotel's porte cochere), an patio expansion to Oscar's Steakhouse, a new smoke-free, photo-friendly slot area and a very pink Pinkbox Doughnuts. Read all about it.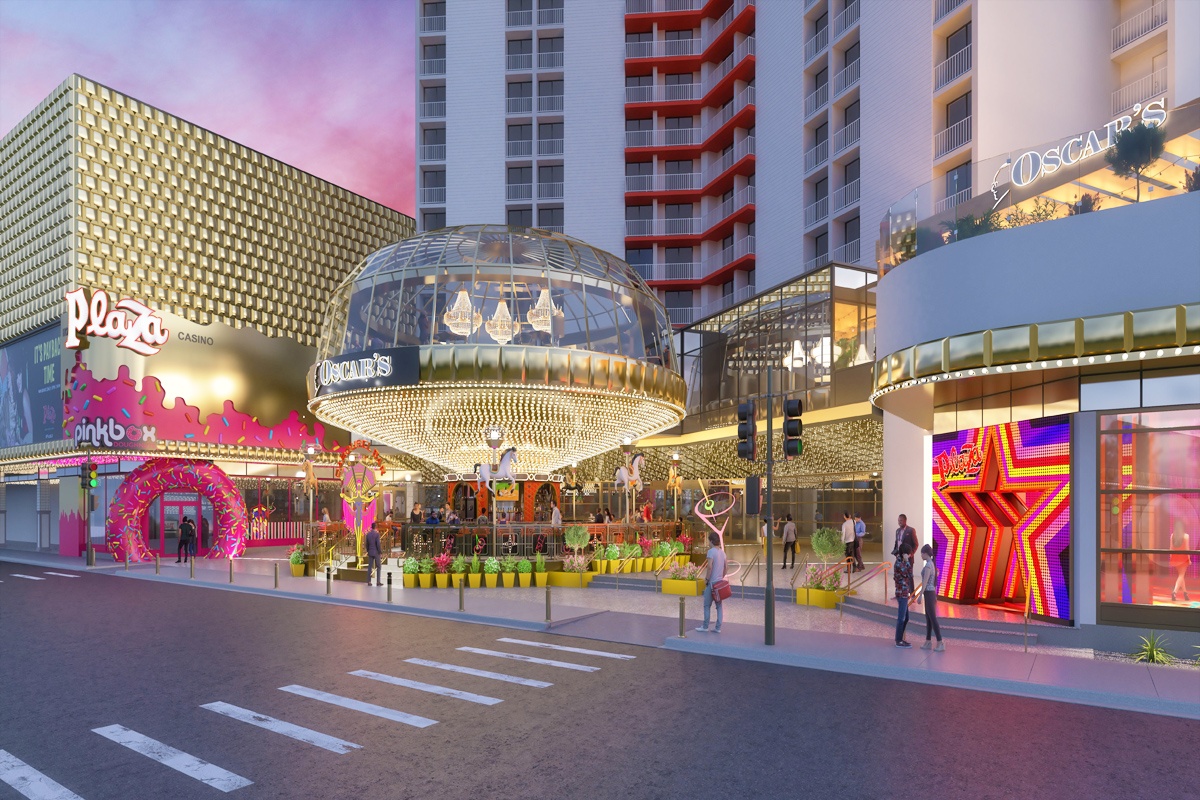 We also caught up with Derek Stevens, owner of Circa, The D and Golden Gate to hear about the 10th anniversary of Sigma Derby, an old-school slot machine with a cult following at The D.
If you haven't played Sigma Derby, you're missing out. The D has the only Sigma Derby in Las Vegas (and possibly the country), accept no substitutes (looking at you, Fortune Cup).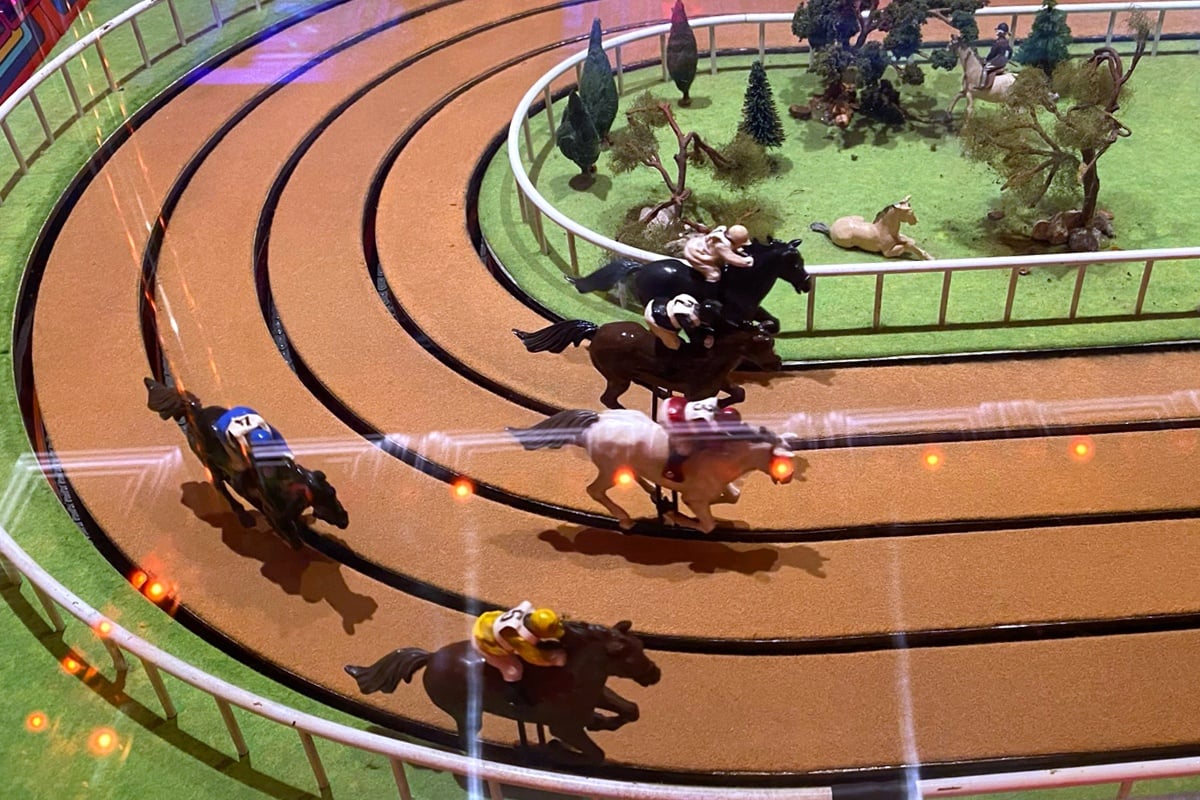 The conversation continues with rambling about our recent visits to The Duomo at Rio, RPM at Forum Shops and Crossroads at Resorts World.
You know you'll always get your recommended allowance of Vegas rumors and speculation, including our belief Phil Ruffin (owner of TI and Circus Circus) is buying Flamingo. You heard it here first. Unless our source is wrong, then you heard it elsewhere first and shame on us for not being omniscient.
We've shoved a month's worth of Vegas news into one episode, so gird your loins!
David Blane at Resorts World, the closure of Hawaiian Marketplace, the demolition of Ice Nightclub to make way for F1, the plug's pulled on Whitney Houston's hologram show at Harrah's, Majordomo and Moon Palace shutter at Palazzo and MGM Resorts is bumping up its parking fees again. It's all here, and you heard it here first. Well, you heard it on our Twitter account first, but pretty much the same thing.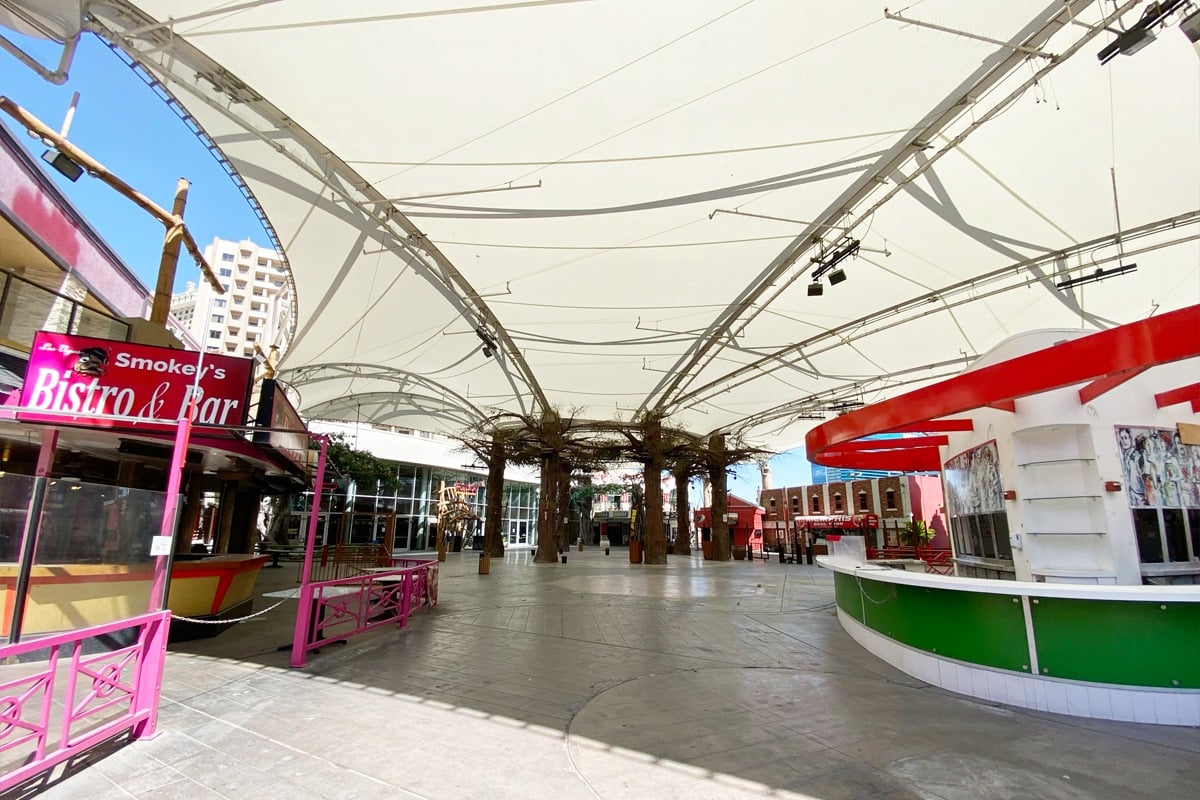 In other news: Money, Baby closes abruptly at Virgin, Strat is getting restaurants from George Lopez and Kiss, Boring's tunnel to Resorts World has opened, Jack Binion's Steak has opened at Bally's/Horseshoe, Toscano Ristorante opened at Park MGM, Saginaw's has killed off its 99-cent shrimp cocktail, Crazy Horse Too caught fire twice, Vegas Vickie has an NFT, Wakuda opened at Venetian, Mayfair Supper Club at Bellagio has a new show and we'd share more but our hands are cramping up, so just take a listen, already.