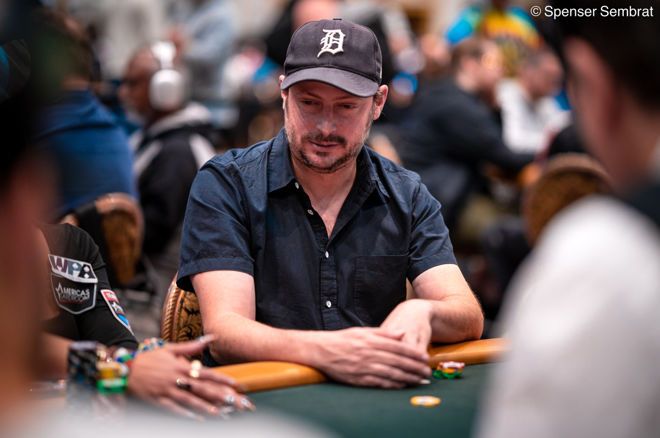 Following the heavily reported Disney layoffs, political polling journalist Nate Silver might soon have more free time to play poker.
FiveThirtyEight (or 538) is the site founded in 2008 by Silver, who had previously played limit hold'em online for a living. In 2013, he sold his sports and political analytics website to ESPN (later taken over by ABC News) and then was retained as the editor-in-chief.
The data-driven journalist told his co-workers via a Slack message that he forecasted that he'll be gone from 538 "soon." As part of the second round of layoffs at Disney, ESPN's parent company, Silver's contract isn't expected to be renewed.
Check out PokerNews' Player Profile on Nate Silver here
What's Going on at Disney and FiveThirtyEight?
ABC News, also a Disney-owned business, will retain FiveThirtyEight but will make some wholesale changes to the site and brand.
"ABC News remains dedicated to data journalism with a core focus on politics, the economy and enterprise reporting — this streamlined structure will allow us to be more closely aligned with our priorities for the 2024 election and beyond," an ABC News spokesperson said in a statement to The Hollywood Reporter. "We are grateful for the invaluable contributions of the team members who will be departing the organization and know they will continue to make an important impact on the future of journalism."
Silver rose to political fame in 2008 when he correctly predicted the outcome of all 50 states during the presidential election. As such, FiveThirtyEight became the place to go for data-driven polling analysis for upcoming US elections, along with sporting events.
But he was heavily criticized in 2016 when his polling model gave Republican presidential candidate Donald Trump just a 30% chance of beating out Hillary Clinton, the heavily favored Democrat. Trump went on to win and it caused some — not just Republicans — to question if his model was outdated. That said, the FiveThirtyEight model gave Trump a significantly higher chance of winning than most mainstream news and polling sources. The New York Times, for example, forecasted Clinton at 91% to win.
Silver, a liberal-leaning journalist, has taken heat from both sides of the political aisle. But the 538 website still has a large audience and generates heavy traffic. The site's founder shared his disappointment about the layoff on social media.
I had been worried about an outcome like this and so have had some great initial conversations about opportunities… https://t.co/QkTgsRIhDR
Walt Disney Co as a whole is worth nearly $180 billion and is far more than just a theme park. The company owns major businesses such as ABC News, ESPN, Hulu, Disney+, National Geographic, and even the rights to the Star Wars and Marvel Entertainment.
Silver's upcoming layoff is one of over 7,000 job-cuts across the board within the Disney business as a cost-cutting measure. The layoffs have included some senior executives at both ABC News and ESPN, along with lower wage employees at the Disney theme parks and elsewhere.
What's Next for Nate Silver?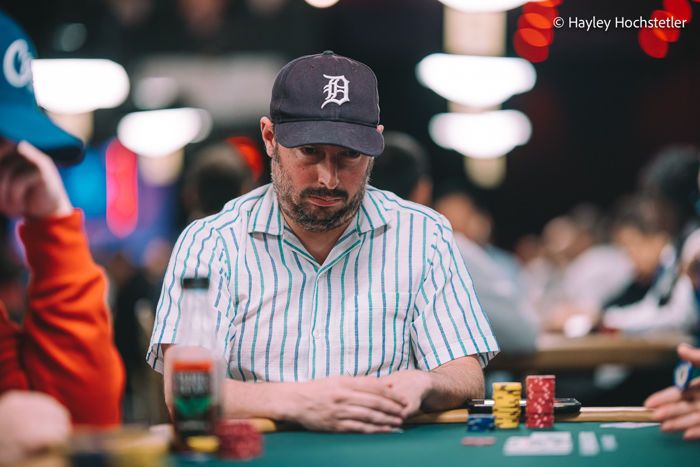 Silver hasn't publicly announced his plans for post-538, if he's made any yet. Given his stature within the mainstream political media, he'll certainly have some options within that industry on the table.
Or, perhaps he'll decide to devote more time to poker, a game he's passionate about. During the early years of the poker boom era in the 2000s, Silver played limit hold'em online for a living.
He never gave up the game permanently and has played quite frequently the past couple of years in major events such as the World Poker Tour (WPT) and World Series of Poker (WSOP).
In March, he took fourth place for $99,750 in a $10,000 buy-in no-limit hold'em tournament at the 2023 U.S. Poker Open and finished runner-up for $140,600 at the 2022 Poker Masters in a separate $10k NLH event.
According to Hendon Mob, Silver has over $600,000 in live tournament cashes. He's also been playing some cash game poker recently, including taking a five-figure loss on live-stream at The Lodge Card Club in Texas back in February.