Roulette is such a simple game that you might think that your chances of winning it are exactly the same no matter where you play it. However, that is not necessarily the case, and you should be aware of the different versions of roulette that offer the best odds.
Play European Roulette Instead of American
You can see the major difference between these versions of the game right away. This is because the American variant has a single zero pocket as well as a double zero space, but the European game has only a single zero.
This small but crucial difference means that the house odds are slightly more in your favour in the European game. For instance, an even money bet has a 48.65% chance of winning on European roulette but 47.37% in the American game. It isn't a massive difference, but it could be enough to help you to come out ahead in the long run.
This is especially true if you are playing with a progressive strategy where you expect to place a large number of bets on the same outcome. Don't forget that the law of large numbers tells us that the more you play, the closer you will get to the average outcome. 
As you would expect from the names, these different versions come from different parts of the world. These days, the popularity of online casinos such as Superseven Casino means that it is easier than ever before to find different variants wherever you are, with live casino options such as Lightning Roulette, Gem Roulette and VIP versions adding more variety for players. You can also play with a human dealer or a computer-generated wheel, depending on what you prefer.
Look for French Rules with La Partage and En Prison
It is believed that Blaise Pascal invented roulette in 17th century France. French Roulette is very similar to the European version, with a single zero on the wheel. However, there is one major difference that makes this a better option for you to choose, and that is the fact that extra rules called la partage and en prison are featured in French games.
These are both ways of giving you a helping hand as you play. They only come into effect when you place an outside bet and the ball lands in zero. When these conditions are met, la partage ensures that you get half of your bet returned to you. With en prison, the stake is left in the same place for the next spin.
The benefit of these rules is that the house edge drops to 1.35%, giving a return to player figure of 98.65%. Compare that to a 2.7% house edge on standard European games and 5.26% on American wheels. This approach largely takes away the casino's house edge, which is one of the reasons why these rules are rarely applied in American land casinos. Since these rules only apply to outside bets, the benefit is only present when you place this type of wager. As, with the previous point, the more bets you place the more likely that rule is to give you an improved return.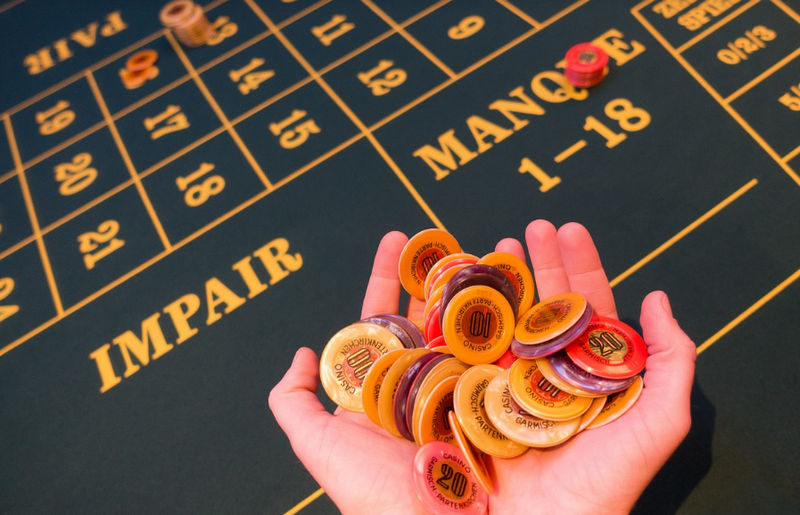 Look for New Versions
As mentioned earlier, the shift towards online casinos has allowed players to explore more ways of playing this timeless game, and it has also prompted casinos to expand their range of roulette titles. An example comes with the Lightning Roulette version from Evolution, which is played with a live human dealer streamed onto the player's screen.
It is set up like a European game, with a single zero pocket and the usual range of betting options on the table. The main difference here is that win multipliers of up to 500x are randomly added to numbers on the wheel. This doesn't improve your chances of picking the right number, but it does mean that you could benefit from an enhanced payout if you predict the outcome correctly.  
Another way of playing online is with multi-ball roulette, where two or even three balls can be released at once. While this might be seen as something of a novelty version of the game, it is typically based on the European wheel and covers the normal range of betting options.
Some other games have multiple wheels that all spin at once. This may look confusing at first, but does it improve your chances of winning? You should check the return to player or house edge listed in each game's information page, but generally speaking, these versions stick very closely to the European format and offer the same odds.
Each of these versions of roulette we have looked at offers an interesting way to play the game. If you are looking for the best possible chance of winning and plan on placing even-money wagers, French roulette games give you the best odds.
To get the best free roulette systems that really work, see the top 5 proven roulette systems and the video series below. It's the best 100% free information for winning roulette you'll find. It's written by professionals who are really earning a living from roulette.